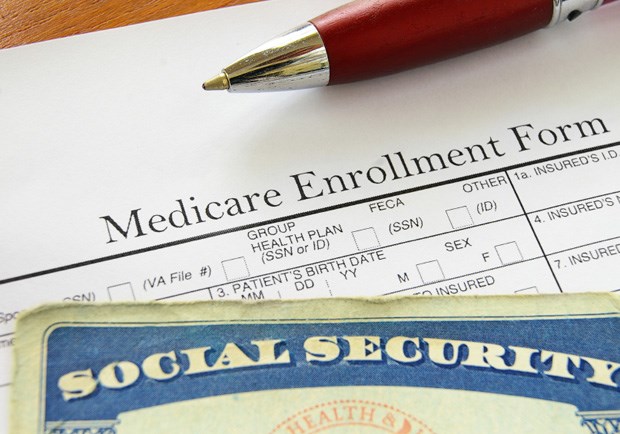 In my recent column for PRISM, I said I was a senior, I was mad, and I was resigning from the AARP. I explained that federal deficits continue to be a problem, not a right-wing conspiracy, and that seniors ought to take the lead in correcting the generational injustice that now exists.
I object strongly to the AARP's refusal to accept even modest cuts in benefits in Medicare and Social Security for some seniors so that we could a) reduce the deficit and b) enable greater federal spending on education, research, and infrastructure to strengthen the economy for our children.
My column was reprinted in several places including the Huffington Post, Sojourners, and the Christian Post. The response – from both left and right – was fascinating and disappointing.
A writer on Salon penned a piece under the headline, "Progressive evangelical attacks safety net." I am just taking my "cues straight from the GOP playbook." And Robert D. Francis in the Christian Century accused me of forgetting about other ways of working at the deficit – like cutting the military and raising taxes on the wealthy.
This is disappointing distortion. In my AARP piece, I explicitly rejected abolishing or privatizing Social Security and Medicare. Both are highly effective government programs. Without Social Security, about one-half of all seniors today would fall below the poverty line. Because of Social Security, less than 10 percent of seniors are poor. Before Medicare began in 1965, more than half of all seniors lacked health insurance. Today, almost all enjoy this security. Those are wonderful results from highly successful programs.
Still, we can't ignore the disparity between spending on today's seniors and the needs of the next generation. Fareed Zakaria pointed out in a 2011 column in Time that the federal government spends about $4 on every senior over 65 for each dollar spent on every child under 18. "That is a statement about our priorities," Zakaria rightly says, "favoring consumption over investment, the present over the future, ourselves over our children." Partly as a result, the poverty rate for children (22 percent) is much higher than that for seniors (9.7 percent). The International Monetary Fund estimates that young people will likely pay 35 percent more taxes and receive 35 percent fewer benefits.
The AARP continues to oppose increases in the modest payments seniors make for their Medicare, even for seniors with annual incomes over $85,000. The organization also opposes a reasonable proposal to discourage unnecessary use of doctor visits and medical tests by seniors on Medicare. Reformers propose a change that would require seniors (depending on their income) to pay some initial deductible and then a co-payment to discourage unnecessary usage of services. The AARP says: No way! It refuses to support modest cuts in Social Security payments even for seniors with large additional income.
As Christians, we must not let politics keep us from reaching reasonable solutions to serve those in our country who need it most. In my recent book, Fixing the Moral Deficit: A Balanced Way to Balance the Budget (IVP, 2012), I call for a 50-50 split in expenditure cuts and increased taxes on more wealthy Americans. I favor cutting the defense budget by $100 billion a year. I point out the gross, increasing inequality between rich and poor in America (1 percent of Americans now own more wealth than the bottom 90 percent). Between 1993 and 2007, more than half of all the increase in income in the U.S. went to the richest 1 percent. Between 2002 and 2007, two-thirds of the increase went to the richest 1 percent. And in 2009-2010, the 1 percent received 93 percent of all the increased income in the country. My book explicitly details a number of ways to increase somewhat the taxes paid by richer Americans.
From the right, Mark Tooley of the Institute for Religion and Democracy praised my stand and then tried to contrast my position with "the atmospherics of the 'Circle of Protection' of 2011." Along with the National Association of Evangelicals, the Catholic bishops, Sojourners, Bread for the World, etc., Evangelicals for Social Action and I were—and are!—enthusiastic participants in the Circle of Protection. That group protected tens of billions of dollars from being cut for important poverty programs like food stamps and the Earned Income Tax Credit.
My AARP article explicitly rejects cutting effective programs for poor people. In fact, I urged increasing (not lowering) Social Security payments for low-income Americans. I also rejected increasing Medicare payments for low income Americans. That the left denounces my modest proposals as shredding the safety net, and the right tries to use me to criticize the Circle of Protection illustrates how dysfunctional is public discourse—and the politics it encourages.
We desperately need citizens and politicians who listen to the facts, embrace good ideas no matter whether the source is "left" or "right," and then honestly negotiate reasonable solutions. Distorting careful proposals with inaccurate stereotypes make it harder for Washington to reach reasonable bipartisan compromise. I would hope that Christians could start to lead the way to a more open, less ideological approach. Our nation desperately needs it.
Ron Sider is the founder and president of Evangelicals for Social Action.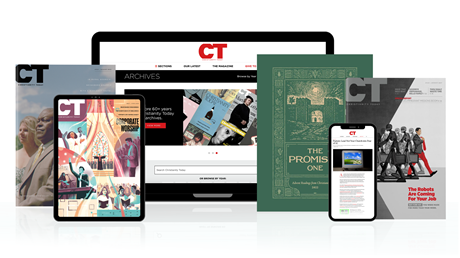 Subscribe to Christianity Today and get access to this article plus 65+ years of archives.
Home delivery of CT magazine
Complete access to articles on ChristianityToday.com
Over 120 years of magazine archives plus full access to all of CT's online archives
Subscribe Now
Don't Let Dysfunctional Politics Override the Christian Call for Justice
Don't Let Dysfunctional Politics Override the ...