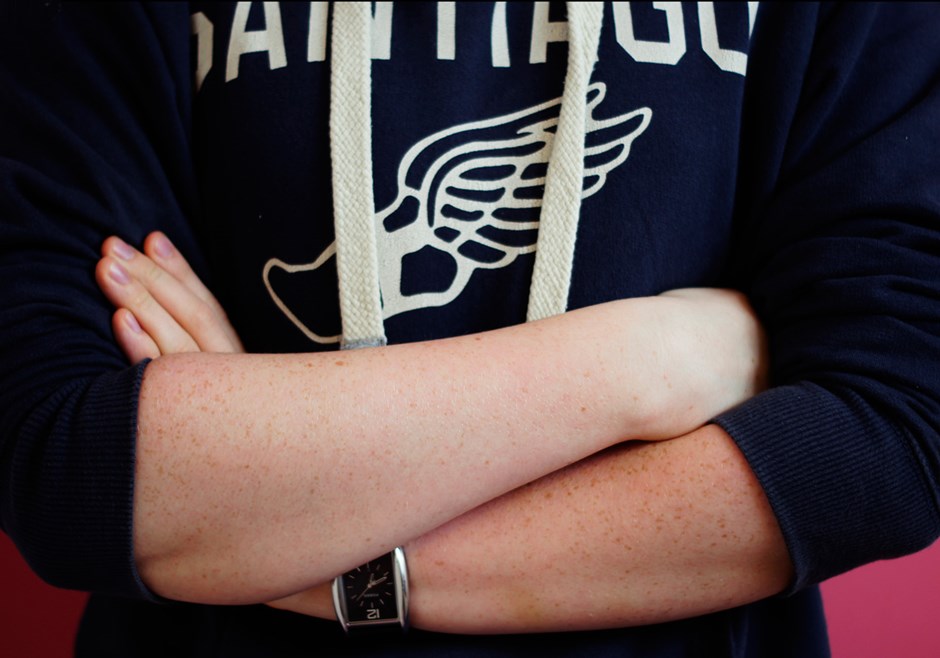 Image: thebarrowboy / Flickr
A person living in an American city sees up to 5,000 ads a day. Even kids face billions of dollars in advertising. The marketplace repeatedly proclaims to us that we need something more, something different, something better. It tries to convince us of our dissatisfaction with life.
As John Ortberg wrote, "All day long we are bombarded with messages that seek to persuade us of two things: that we are (or ought to be) discontented and that contentment is only one step away: 'Use me, buy me, eat me, wear me, try me, drive me, put me in your hair.'"
Things have gotten worse with the advent of social media. It's not just companies bringing out our own sense of discontentment, it's also the people we know, with their status updates and shared photos. Social media skews positive: We see birthday wishes, vacation photos, and the best of everything. As one snarky T-shirt asserts, "May your life someday be as awesome as you pretend it is on Facebook."
Okay, but that's just the "world," right? Christians are content in Christ alone. Just a few weeks ago, Pope Francis tweeted, "A Christian is never bored or sad. Rather, the one who loves Christ is full of joy and radiates joy." Never? If only. We can be Debbie Downers, even when it comes to our faith.
This is not to suggest discontentment is inherently bad. All people feel the rumblings of "Is this all there is?" in life, which often pushes us to look outside ourselves for truth. At its best, discontentment often reminds us that we were made for a different place, producing in us a hunger to ask deeper questions and pray more fervent prayers.
But hasn't discontentment also introduced the possibility that we Christians have been marketing our own spiritual brand of a most unholy product? Just as American culture sells, "You need this thing or that experience to be happy," does American Christian culture insist, "You need this feeling with God or that experience of God to be happy?" And if this is the case, are we asking Jesus for too much?
In a recent Christianity Today article, Mark Galli exposes this post-modern "implicit promise … that we can experience God 24/7/365, if only we open our eyes to God's presence all around us." He quotes Rob Bell from his new book, What We Talk About When We Talk About God: "I believe God wants us each to flourish and thrive in this world here and now as we become more and more everything we can possibly be."
The assumption that we can necessarily "flourish and thrive" and "become more and more everything" on this side of heaven seems a disappointing setup for any believer. From a different time, we hear an alternative word:
God does not give us everything we want, but God does fulfill all God's promises, i.e., God remains the Lord of the earth, God preserves the Church, constantly renewing our faith and not laying on us more than we can bear, gladdening us with Divine nearness and help, hearing our prayers, and leading us along the best and straightest paths to holiness. By God's faithfulness in doing this, God creates in us praise for God alone.
That's Dietrich Bonhoeffer, writing from his Nazi prison cell. He wasn't selling anything, but reminding us of the truth of God's promises through Christ. In a world constantly encouraging us to find antidotes for our discontentment, God calls us, instead, to look elsewhere. Not to products. Not to adventures. Not to comparisons with our friends. Not even to the powerful experiences we have of God. He calls us to look to him alone.
I have a friend — a young, 33-year-old woman — who is fighting cancer. She's just had surgery, leaving her with a paralyzed vocal cord and a permanently high-pitched voice. Next, she has to ingest some potent pills that force her into literal quarantine. In other words, she's dealing with a lot. And yet, she's one of the most contented people I know. Why? She sees every morning as her opportunity to renew her relationship with Christ for the express purpose of knowing and loving her Creator. She doesn't look to Jesus for an experience, a husband, a new job, a feeling, or even better health; she has learned to look to him for her very soul.
Her story reminds me of Oswald Chambers's gut-check to all believers: "Have I any confidence in the flesh? Or have I got beyond all confidence in myself and in men and women of God; in books and prayers and ecstasies; and is my confidence placed now in God Himself, not in His blessings?"
Jennifer Boardman works in church communications and holds a Masters in Theological Studies from Bethel Seminary. She's new to the blogging world at www.fromalesserknownpen.wordpress.com.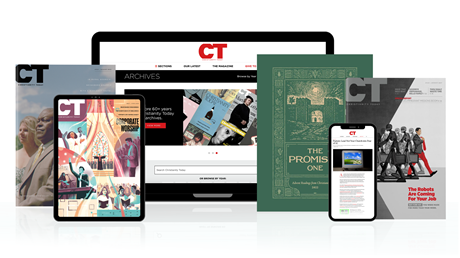 Annual & Monthly subscriptions available.
Print & Digital Issues of CT magazine
Complete access to every article on ChristianityToday.com
Unlimited access to 65+ years of CT's online archives
Member-only special issues
Subscribe
The Debbie Downers of Christianity
The Debbie Downers of Christianity