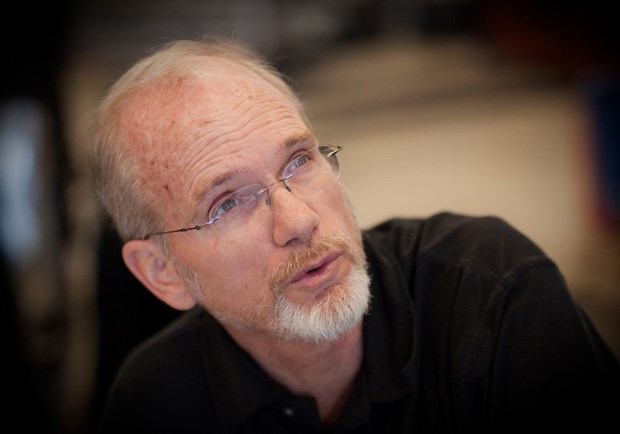 Image: © 2010 Jon M. Fletcher / Genesis Photos
Steve Saint sustained a "paralyzing injury" yesterday morning while testing "an experimental wing mounted to a vehicle," according to an email update sent by his company, I-TEC, this afternoon.
The accident has left Saint, whom CT profiled for his efforts to invent a flying car for missionaries in 2010, with "no control of feet or hands"; however, "his mind is clear and he does have some motion and sensation in all four limbs," according to the I-TEC email. The injury may end his career as a test pilot.
I-TEC's Facebook page has more information on the accident and Saint's current health. "Steve was conducting a test on a small aluminum airfoil mounted on a rolling test stand when it became unmounted and struck Steve in the head causing cuts to his head and resulting in whiplash," said an update late this afternoon. "Currently, he has very limited movement capabilities in his arms and legs. Doctors suggest surgery in a few days to help relieve swelling around his spine."
Saint founded the Indigenous People's Technology and Education Center to build on the vision of his missionary-pilot father, Nate. In 1956, Nate and four other missionaries envisioned taking the gospel to a tribe in Ecuador. But soon after successfully contacting the tribe, all five men were speared to death. Their story—most famously narrated in the book Through Gates of Splendor—is perhaps the most chronicled missionary account of the past 100 years.
The complete I-TEC email is below:
Dear friends and supporters of I-TEC,
On June 12th at about 10:15 am Steve Saint was involved in an accident. Steve sustained a paralyzing injury while testing an experimental wing mounted to a vehicle. The vehicle was not a Maverick.
Right now, Steve has no control of feet or hands, but his mind is clear and he does have some motion and sensation in all four limbs.
Steve's ministry theme for the last decade has been "Let God Write Your Story." Shortly after being flown by helicopter to Shands Teaching Hospital at the University of Florida in Gainesville, Steve told his family, "let's let God write this chapter, too."
Steve's career as a stunt pilot (End of the Spear) is past. This may end his career as a test pilot for the Maverick, but Steve says that Troy Townsend's skills already surpassed his. And, it will probably end his career as an RV-10 test pilot, but Steve says son Jesse's skills have surpassed his. And this may severely limit Steve's ability to travel and speak, but son Jaime excels in that category already. Steve says it's too bad that spinal cord surgery doesn't fall under General Surgery or son Shaun could take care of him. This injury will mean that Steve's adoring wife, Ginny, will have to wait on him hand and foot, but everyone knows that she already does.
Steve's passion to put indigenous God-followers into the driver's seat of ministry to their own people is shared by a growing "Team I-TEC".
Steve says "don't send flowers". Instead, buy an I-TEC dental system or I-See kit or sponsor an I-Med module or order your Maverick in your choice of color. If none of these fit your budget, or even if they do, Steve asks that you learn to be a LIFE Coach (talk to Jaime!).
Let's continue to pray for Steve and his family as they continue to walk HIS trail.
-Team I-TEC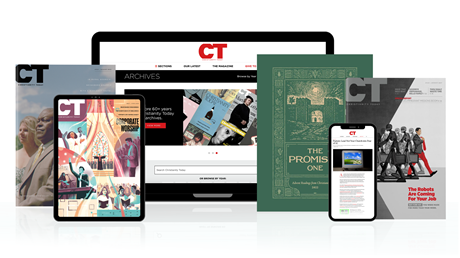 Subscribe to Christianity Today and get access to this article plus 65+ years of archives.
Home delivery of CT magazine
Complete access to articles on ChristianityToday.com
Over 120 years of magazine archives plus full access to all of CT's online archives
Subscribe Now
Steve Saint Partly Paralyzed Testing New Missionary Tech
Steve Saint Partly Paralyzed Testing New Missionary Tech