Brian Young had big plans for his church's IT strategy. But his vision suffered a serious setback this summer after Google Inc. altered its nonprofit program to prohibit all churches and religious organizations from participating.
For years, the search and software giant individually offered some of its products—including its office software and popular Gmail—for free or discounted use to qualifying nonprofits. Eligibility requirements varied by product, but churches and faith-based groups were welcome to use some.
All of that changed in mid-March when the company launched "Google for Nonprofits." The new initiative united a robust set of Google's tools into one program, but it also came with new guidelines that excluded numerous entities, including schools, political thinktanks, churches, proselytizing groups, and any organization that considers religion or sexual orientation in hiring decisions.
The shift caught church leaders like Young by surprise. As the IT director for Living Hope Baptist Church in Bowling Green, Kentucky, Young spent two months researching Google for Nonprofits before applying on July 12. A rejection e-mail arrived the next day.
Young had originally planned to unify 50 paid staff members and 270 volunteers with customized Gmail and office software; distribute video of Sunday services through a premium YouTube channel; beam live feeds of faraway missionaries using Google Video; and map locations of service projects and missionaries with Google Earth. He expected the 3,000-member church would also use Google AdWords (up to $10,000 worth) included in the program.
"There were so many things for nonprofits that were going to benefit us," said Young. "We just wanted to use them."
Disappointed by the rejection, Living Hope scaled back its plans and paid $2,500 ($50 per user) to use Google's office software and Gmail for one year. Young is happy with the products, but also unhappy that he'll have fewer capabilities—and fewer remaining budget dollars to aid his church's social ministries.
Tim Postuma, council chairman of a 418-member church in Grand Rapids, Michigan, expects the same scenario to play out for other churches. "That $50 per user is going to be a problem, especially for smaller churches with limited resources," he said. Overall, he supports Google but said the company is "missing the mark here."
Postuma also worries whether the numerous churches, religious colleges and universities, and denominational offices that received free Google tools before the changes now will lose them. Through an e-mail, Google spokesperson Parag Chokshi said existing participants will get "grandfathered in."
Google won't disclose how many religious-affiliated organizations already participate. Nick Nicholaou, founder of MBS Inc., a provider of IT and accounting services to churches for 25 years, said, "It probably doesn't number in the thousands. It probably numbers in the hundreds." The reason: Many churches haven't adopted an IT strategy, leaving it up to individual staff members to choose a service such as Gmail, Yahoo, or Microsoft's Hotmail.
Google's policy change raises an important question for churches lacking an IT platform, or for ones who hoped to use Google's nonprofit program, Nicholaou said. Services like Google use public—not private—servers, raising the possibility of future security breaches involving e-mails, documents, and other sensitive data. Churches may want to unite staff for e-mail and document sharing using a private exchange server, he said. Microsoft's charity pricing, for instance, requires a one-time payment of $155 plus $3 per mailbox. "That's very low," Nicholaou said.
While church leaders may be startled by Google's changes, corporations often exclude faith-based groups from their philanthropic programs or restrict who can qualify, said Lloyd Mayer, a professor at Notre Dame Law School. He said Google is "trying to avoid anything that would reflect negatively on them" by avoiding potentially polarizing causes that might alienate customers.
Such exclusions are generally legal, even if ill-advised, said Stuart Lark, an attorney specializing in nonprofits and religious organizations with Holme, Roberts & Owen in Colorado Springs. But he noted that similar exclusions from public facilities or benefits may be unlawful religious discrimination.
Chokshi said Google continues to evaluate its changes. For Young, that's a promising sign. "Hopefully they'll reconsider."
Related Elsewhere:
Previous coverage related to money & business and nonprofits include:
Christian Microfinance Stays on a Mission | While scandals rock the microfinance industry, Christian nonprofits diversify their efforts to help the poor. (May 27, 2011)
What's a Congregation Worth? | A look at whether a congregation adds economic value to its community. (March 31, 2011)
How Evangelicals Give | Church members' giving is decreasing in the recession, especially as a percentage of income. (January 31, 2011)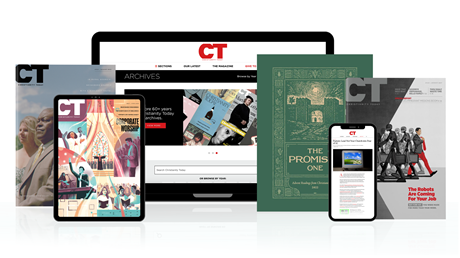 Subscribe to Christianity Today and get access to this article plus 65+ years of archives.
Home delivery of CT magazine
Complete access to articles on ChristianityToday.com
Over 120 years of magazine archives plus full access to all of CT's online archives
Subscribe Now
Google Cuts Churches Out Of Nonprofit Program
Google Cuts Churches Out Of Nonprofit Program