Reparative therapy psychologist George Rekers has resigned from his position as a board member of the National Association for Research and Therapy of Homosexuality (NARTH), a group that describes itself as "dedicated to assisting individuals dealing with unwanted homosexual attractions." Rekers said in a statement that he resigned on Tuesday to give himself time to fight media reports.
Rekers hired a gay prostitute who advertises on the website Rentboy.com to travel with him to Europe in April. Jo-Vanni Roman, 20, told the Miami New Times (Fla.) that he gave Rekers nude massages every day during the trip.
"With the assistance of a defamation attorney, I will fight these false reports because I have not engaged in any homosexual behavior whatsoever," Rekers said in a statement. "I am not gay and never have been."
As of today, NARTH lists Rekers as a member of its Scientific Advisory Committee, but has accepted his resignation as a board member.
"NARTH has accepted Dr. Rekers's resignation and would hope that the legal process will sufficiently clarify the questions that have arisen in this unfortunate situation," the group said in a statement. "We express our sincere sympathy to all individuals, regardless of their perspective, who have been injured by these events."
Rekers's website states that he "was not involved in any illegal or sexual behavior with his travel assistant." The statement says, "Dr. Rekers found his recent travel assistant by interviewing different people who might be able to help, and did not even find out about his travel assistant's Internet advertisements offering prostitution activity until after the trip was in progress."
In a follow-up e-mail to Christianity Today, Rekers said that his wife will be retiring soon and will accompany him on trips when their sons are unavailable.
"I confessed to the Lord and to my family that I was unwise and wrong to hire this travel assistant after knowing him only one month before the trip and not knowing whether he was more than a person raised in a Christian home," Rekers said. "I also confessed to the Lord and to my family the sin of thereby putting myself into a vulnerable situation where I tragically became subject to false allegations."
Rekers said that he regrets "unanticipated harm" for his "unwise decision," and briefly mentioned part of the trip. "One thing for which I am grateful is that my travel assistant openly shared his spiritual doubts with me during the trip and he did let me share the gospel of Jesus Christ with him with many Scriptures in three extended conversations."
Rekers said he is being advised by a team of three Christian counselors. "And I have committed myself to ongoing meetings with an experienced pastor and counselor from my church, so I can more fully understand my weaknesses and prevent this kind of unwise decision-making in the future."
Rekers declined a phone interview with CT. "Because this has become a legal matter concerning defamation, Professor Rekers has been advised not to grant interviews," an unnamed respondent said in an e-mail from his website.
In 1983, Rekers served on the founding board of Family Research Council (FRC). President Tony Perkins, who joined FRC in 2003, said that he had never heard of Rekers until the recent media reports, but verified that Rekers was a member of its founding board. "FRC has had no contact with Dr. Rekers or knowledge of his activities in over a decade, so I can't speak to what he may or may not have done," Perkins said in a statement.
Rekers has testified in court cases on gay adoption and has written several books and chapters on child sexual identity. The State of Florida paid Rekers about $120,000 to be an expert witness defending the state's ban on adoptions by gay couples, according to The Miami Herald.
Related Elsewhere:
Christianity Today previously reported on George Rekers in our weekly Political Advocacy Tracker.
Previous articles on ex-gay ministries include:
No Straight Shot | More evangelical therapists move from changing orientation to embracing faith identity for gays. (September 14, 2009)
An Older, Wiser Ex-Gay Movement | The 30-year-old ministry now offers realistic hope for homosexuals. (September 13, 2007)
The Best Research Yet | Two psychologists show that homosexuals should not be discouraged from seeking change. (September 13, 2007)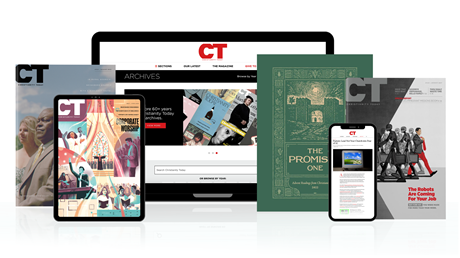 Subscribe to Christianity Today and get access to this article plus 65+ years of archives.
Home delivery of CT magazine
Complete access to articles on ChristianityToday.com
Over 120 years of magazine archives plus full access to all of CT's online archives
Subscribe Now
Psychologist Resigns from NARTH after Gay Prostitute's Claims
Psychologist Resigns from NARTH after Gay Prostitute's Claims