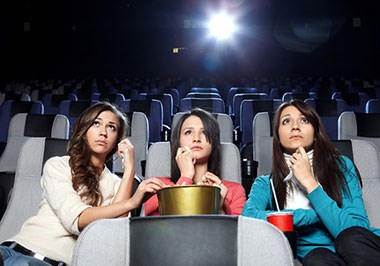 Nick Waters is your average Christian man who, in pursuit of becoming a better husband and person, did what some may consider extraordinary: he watched 30 chick flicks in 30 days. His blog project, which has picked up national media attention in the past few weeks, asks the question, "How far would you go to understand the opposite sex?"
With the help of his family, friends, and Internet strangers, he compiled a list of 30 films from the past three years and watched one each night leading up to Valentine's Day, ending with a screening of Valentine's Day on February 13. Each day he blogged his thoughts on the previous night's selection, highlighting his observations on what the movie taught him about women. The blog is now becoming a book and has inspired many to take the "chick flick challenge."
But do chick flicks really speak for women? Do we want them to? As Kate Harding at Broadsheet pointed out, only 11 of the 30 films were directed by women (though this is more than the 9 percent of female-directed films in 2008's top 250). The state of chick flicks has been lamented by many—director Nora Ephron's list of favorite romantic comedies included only one released since 1990 (Sense and Sensibility, a Jane Austen adaptation). There are few traditional chick flicks that I could actually point to as in some way reflective of how I think—particularly as a Christian woman, and the ways my faith convictions should shape my thinking on the stuff chick flicks are made of: relationships, marriage, and what makes a "happily ever after."
Don't get me wrong, I love chick flicks. If You've Got Mail runs on TV, I'm glued to the screen until Meg Ryan can admit, "I wanted it to be you." On sick days I rotate between Pride and Prejudice, Little Women, and Anne of Green Gables. And I'm certainly not the only one who loves to indulge; a quick survey of female Facebook friends identified these titles as far and away the most popular, along with standards such as The Notebook, Ever After, and Sleepless in Seattle.
But then in college someone described chick flicks to me as "emotional porn"—a description that rang pretty true at the time, generalizations aside. I began to question my consumption patterns. Too many times I had suffocated my own loneliness with a repeat viewing of The Holiday. Too often I had allowed ridiculously high expectations to ruin an otherwise normal interaction with a guy. While traditional pornography appeals to men's visual instincts and creates a false physical ideal of the female body, so the argument goes, chick flicks create in women a false emotional ideal of romance and marriage. Beth Spraul explores this in her classic defense of the chick-flicks-as-emotional-porn idea, "You've Got Lies." She writes that women end up comparing men to fictional heroes and disregarding the qualities that are actually important—faith, character, regard for others—in favor of physical attraction or chemistry.
There is a certain truth to this. Any time we say, or even think, "I wish I could find a guy like that" (and who hasn't thought that about Mr. Darcy, or Laurie, or Gilbert?), we are buying into a dangerous ideal of romance and marriage that just does not exist. Just as I do not want to be compared to a porn star, guys don't want to be compared to Mr. Darcy. These movies can fuel a belief in "the one"—an obsession that celebrates the will of the heart, which "is deceitful above all things," and disregards the qualities that will push a relationship through difficult times, as Drew Dixon, writing for the Christ and Pop Culture blog, points out in "Is 'The One' Worth Searching For?"
But chick flicks can be more than desperate-single-woman clichfamp;copy;s and "emotional porn," if we watch them well. I still love You've Got Mail, Pride and Prejudice, and Little Women. Even if they don't totally reflect my thoughts and feelings, I certainly relate to many of the feelings and relationships they explore. The most popular, enduring chick flicks deal with much more than romance—they are about the relationships women have with their families, friends, and, yes, men, and the way those relationships are affected when something upsets the balance. This is something I can relate to, as can, I suspect, most women (and men). Art is not only a window but also a magnifying glass that "focuses our attention on everyday reality in a way that makes us see everyday reality for what it really is: magnificence and curiosity," writes CT Movies critic Brett McCracken. By engaging with characters who may fall into the same traps as me, I can learn more about my own situation and hopefully, with the help of some biblical guidance, emerge as a stronger woman, person, and Christian.
CT Movies critic Camerin Courtney compiled a list of redeeming chick flicks in 2004.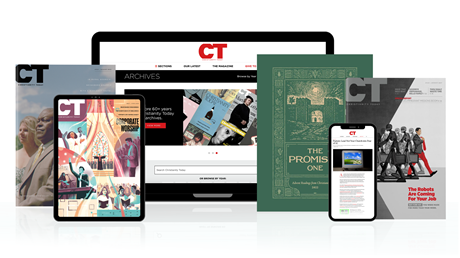 Annual & Monthly subscriptions available.
Print & Digital Issues of CT magazine
Complete access to every article on ChristianityToday.com
Unlimited access to 65+ years of CT's online archives
Member-only special issues
Subscribe
Are Chick Flicks 'Emotional Porn'?
Are Chick Flicks 'Emotional Porn'?