Political Advocacy Tracker is a roundup of what Christian activist organizations have been talking about. It usually runs on Fridays.
Conservative and pro-life groups had been hailing Rep. Bart Stupak as a hero for his stance on abortion and the healthcare reform bill. But when Stupak and other pro-life Democrats agreed to back the bill in exchange for an executive order stating that no federal funds could be used for abortion, the Michigan Congressman instantly became persona non grata.
In a released statement, Stupak said he was "proud to be able to vote for this historic legislation."
"I have said from the start I would not vote for health care reform without adequate protections in place to make sure the current law of no federal funding for abortion is maintained," Stupak said. "The president's Executive Order upholds the principle that federal funds should not be used to subsidize abortion coverage."
Most pro-life groups insisted that the executive order did not change the effect of what they see as the bill's abortion provisions. The National Right to Life Committee said the executive order was "issued for political effect." Charmaine Yoest, president of Americans United for Life Action, called the executive order a "charade."
For most groups, the problem with the executive order was that it was a directive from the president (which is legally binding on the federal government) but not part of the legislation itself.
"Executive orders don't have the force of law, don't direct the private sector, and can be rescinded by future administrations. The order instead serves as an admission that the healthcare bill is not abortion neutral," said Ashley Horne of Focus on the Family Action.
The most shocking display of the outrage from pro-life groups came as Stupak spoke against the inclusion of the now-ironically titled "Stupak Amendment" during last night's debate. Rep. Randy Neugebauer (R-Texas) interrupted Stupak by yelling, "It's a baby killer." (He apologized Monday.)
"I don't condone such outbursts on the Floor," said Tom McClusky of FRC Action. "However, I could certainly understand the frustration of the person yelling. Many of us put our faith in Rep. Stupak staying true to the life issue, but he folded when it mattered most."
The Susan B. Anthony List was planning to honor Stupak this week at its annual Campaign for Life Gala. They have rescinded their invitation and have instead promised to campaign against Stupak and other candidates that voted for the legislation.
Tony Perkins, president of FRC Action, called the deal between pro-life Democrats and the White House a "betrayal." He, too, promised to campaign against them so that "they will have plenty of free time to realize the grave mistake they have committed on the unborn today with their vote."
Bryan Fischer of the American Family Association joined the chorus of advocacy groups who blamed Stupak for the "government takeover of health care."
"[Stupak] went from being a pro-life hero to whom the unborn owed an un-repayable debt to a permanent, lifelong pro-abortion traitor in a nanosecond," said Fischer. "Confirmation that this is a completely meaningless gesture on the president's part is the deafening silence you are hearing from pro-abortion activists and organizations."
Where Fischer hears silence, others hear screams. Catholics for Choice and Planned Parenthood agreed with Nancy Northup of the Center for Reproductive Rights, who said Obama's deal with Stupak was "a betrayal of millions of women across this country and of his campaign promises."
Not all evangelical or pro-life groups view Stupak and other pro-life Democrats with disdain. For Jim Wallis, president of Sojourners, and Ron Sider, president of Evangelicals for Social Action, the legislation is doubly-pro-life by not funding abortion while expanding health care.
Both Wallis and Sider will join other pro-life religious leaders today in a call to thank pro-life Democrats who supported the legislation, which they say "not only extends affordable, quality health care coverage to over 30 million uninsured Americans … but also upholds restrictions on federal funding of abortion and will likely reduce the number of abortions in America by providing critical support for vulnerable pregnant women and expanding adoption."
Related Elsewhere:
Earlier Political Advocacy Trackers are available on our site.
Christianity Today also follows political developments on the politics blog, where we rounded up some earlier reactions to the Stupak decision.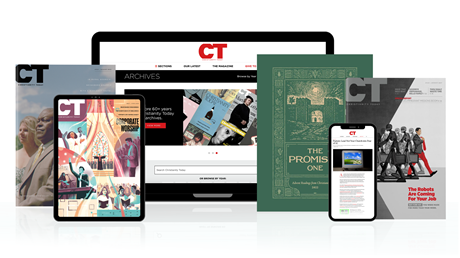 Annual & Monthly subscriptions available.
Print & Digital Issues of CT magazine
Complete access to every article on ChristianityToday.com
Unlimited access to 65+ years of CT's online archives
Member-only special issues
Subscribe
Stupak: From Prolife Groups' Hero to Villain 'In a Nanosecond'
Stupak: From Prolife Groups' Hero to Villain 'In a Nanosecond'