true
Ramona Quimby, as she explains in the opening voiceover, is "not a pest. I just have an overactive imagination." That imagination not only makes her everyday adventures much more interesting; it also helps her deal with some pretty big changes in her family. After all, "if you can't be brave at recess," she asks, "how can you be brave when it really counts?" Nine-year-old Ramona (perfectly cast Joey King), introduced to the world in the eponymous children's book series by Beverly Cleary, has to brave some pretty tough stuff; she feels pressure at home and at school to grow up, and she takes it upon herself to save the family home.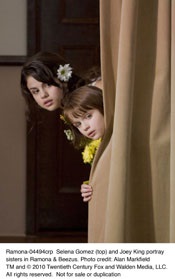 Little flourishes remind fans of the book that this is Ramona as she has always been: she stomps around Glenwood School in her red boots, flourishes her Qs with whiskers and a tail, and can't resist springing prissy Susan's "boing-boing" curls. But this is also Ramona for the recession generation: early in the movie, her father (John Corbett) loses his job and must become a stay-at-home Dad on the same day a team of construction workers have begun a new addition, turning the stuff of a nine-year-old's dreams—a hole in her very own house!—into a family crisis. At the same time, her favorite aunt, Bea (Ginnifer Goodwin), finds herself distracted by the return of her high school boyfriend Hobart (Josh Duhamel) who is determined to win her back. And on top of that, her older sister Beezus (Selena Gomez, Disney's tween queen of the moment) is growing up, getting her own room and her first real crush on a boy. The plot elements are pieced together from a variety of Cleary's Ramona books, with the majority coming from 1977's Ramona and Her Father. But unlike the books, the film is less about the experiences of one very unique girl and more about the dynamics of a family in flux. At times it doesn't quite capture the imaginative spirit of the source material, but it offers a fun, heartfelt portrait of a family that truly loves each other.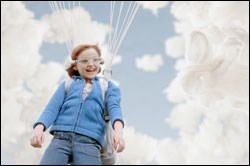 Although Cleary wrote the original Ramona books over sixty years ago, this new film adaption offers a fable for the contemporary American family. As financial insecurity threatens the fabric of the Quimby family, each member comes to see that it is love alone that holds them together. As Ramona and Beezus watch their dad put on a brave face through a long string of failed interviews, each for a job that takes him farther away from his interests of art and creativity, the girls begin to realize all that their father has willingly sacrificed his interests so they could have a comfortable life. Each member of the family must sacrifice something to contribute to the whole; after Dad gets a job that would move the family hours away, Beezus resists the teenage impulse to sulk and complain and instead maturely confronts her growing feelings for her childhood best friend Henry Huggins (himself the subject of another Cleary book series) as he she must say goodbye. And when Ramona wakes up sick on the day of her dad's big job interview, she decides to tough it out so he won't have to stay home taking care of her. Her plan backfires when he has to cancel the interview to pick her up from school after she throws up in front of the whole class, but Mr. Quimby does not get mad at his daughter. He decides instead that they will spend the afternoon creating "the world's largest mural" together. Ramona brings the mural in for show-and-tell and explains to the class, "He could have been an artist when he was younger. But he decided to be my dad." It is these acts of self-sacrificial love that define the family, and, in the end, wind up saving it.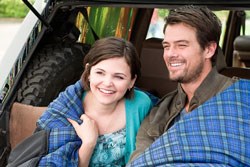 Despite its relatively heavy subject matter, the film is light, happy, and warm. Though it only touches the surface of Ramona's complex feelings and emotions as a hyperactive middle child, it hits the mark in its portrayal of a loving family. School-age girls will most appreciate this movie; though Selena Gomez seems to have been cast to draw in the tween crowd, the (very) light romance with Henry will interest only young girls who look up to her as an older sister. Corbett shines as Mr. Quimby, radiating love for his daughters while putting on a brave face through the emotional strain of the family's financial woes. Ginnifer Goodwin's Aunt Bea is the cool aunt every little girl dreams of, and her relationship with Hobart, the former boyfriend turned suitor, carries well the themes of sacrificial love developed throughout the movie and offers some nice opportunities to display Ramona's comic misadventures. As Ramona, newcomer Joey King gives infectious life and energy to one of the most memorable, beloved characters in children's fiction in a film version that young girls will enjoy now and for years.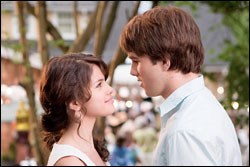 Talk About It
Discussion starters
How does each of the members of the Quimby family demonstrate love for each other? In what ways does their love mirror the love God has for us? In what ways is it different? See 1 John 3:16-20.
Ramona often feels like she doesn't measure up to her older sister Beezus. How does she come to terms with this? Why is it not a good idea to compare ourselves to other people?
At different points throughout the movie, people tell Ramona she needs to grow up. Has she grown up by the end of the movie? In what ways? Is this a good thing?
The Family Corner
Ramona and Beezus is rated G, which, according to the MPAA, means it "contains nothing that would offend parents for viewing by their children." Near the beginning Ramona gets frustrated and decides she wants to say a swear word, but the word she comes up with is not in any way offensive. Beezus and Henry share a (very light) kiss, as do Bea and Hobart. Ramona finds a family pet dead in his bed and must deal with the loss, which may be difficult for very young children who have never dealt with death.
Copyright © 2010 Christianity Today. Click for reprint information.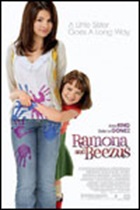 Browse All Movie Reviews By: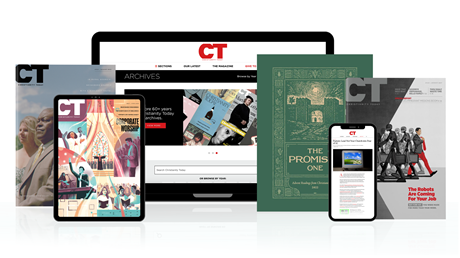 Annual & Monthly subscriptions available.
Print & Digital Issues of CT magazine
Complete access to every article on ChristianityToday.com
Unlimited access to 65+ years of CT's online archives
Member-only special issues
Subscribe
Ramona and Beezus
Ramona and Beezus