true
A confession: Many Christian film critics, myself included, are terrified to review movies that are explicitly religious in nature. While we yearn for the church to produce work of exquisite spiritual and creative value, we've all seen too many films whose hearts are in the right place, but utterly collapse when measured against even the most lenient yardstick of artistic quality. More often than not, Christian films preach to the choir, depend upon stock stereotypes and situations, have little regard for artistic integrity, and assume that their Christo-centric nature gives them a pass despite poor production values. Complicating matters further, the Christian film critic wants to encourage future quality productions without alienating both those who make them as well as those who watch them. It is a razor-thin and often treacherous line.
But we have come a long way. Not so long ago, the Christian community looked upon film as the devil's domain and shunned it entirely. Lately, the church seems to be taking a far more sacramental approach, recognizing that the sacred amidst the profane is what being a Christian is all about. However, we still have a long way to go. We must make films that speak to the fallen human condition without being afraid to realistically reflect the truth of that condition, no matter how grimy, as well as reveal the truth of God's power to work in and through it to bring about total transformation.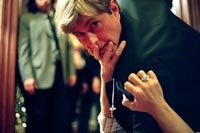 Noë lle is a good start. Decidedly and overtly religious in nature, it nonetheless manages to generally balance its message with its medium in such a way that should interest believers and non-believers alike.
Writer/director David Wall, who looks astonishingly like a young Robert Redford, also plays the lead role of Father Jonathan Keene, an emotionally aloof priest every bit as cold as the snow-draped Cape Cod fishing village he visits the week before Christmas. A "hitman" for the archdiocese, Father Keene is on a mission to do what he does best: shut down a local parish no longer deemed financially viable. The parish priest, Father Simeon Joyce (Sean Patrick Brennan), is a faithful but disillusioned, hard drinking priest who blatantly thumbs his nose at church regulations in deference to caring for his flock. Keene's classmate from seminary, Father Joyce's heart is in the right place even if he's lost the will or know-how to keep his church alive.
For reasons even he cannot understand, Keene decides to give his old friend one last chance—use the holiday season to prove that the church is well attended and financial viable or else he will bolt its doors come the New Year. The two agree that a live Nativity is a good way to draw the locals and they go about choosing from what few elderly parishioners the church has for the Holy Family and attendants. The townsfolk turn out to be a quirky ensemble of eccentrics, oddball characters who would feel right at home in Garrison Keeler's Lake Wobegone. Drawing off of the same charming elements that make the plot of A Charlie Brown Christmas such an enchanting treat every year, the parishioners preen and prance, imagining themselves actors of Shakespearian caliber while Keene looks on, his decision all but made.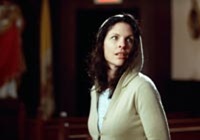 Father Keene is Ebenezer Scrooge in a clerical collar, a judgmental Grinch who "hates the people side of things" and is afraid to show the slightest softness. The truth is, the obedient but troubled Keene has a dark secret and a serpentine road to a calling he never desired. He uses religion as a way to hide from his past and atone for his sins. Only one person in the town seems to know how to penetrate his hard exterior. Marjorie Worthington (Kerry Wall, David's real-life wife), the local librarian, is a woman with a painful secret of her own, a dubious engagement to local money, and a very palpable draw on Keene's heart. He desperately wants her for the part of the Madonna, but it is clear that he also wants her for her.
As the live Nativity idea, like the church, falls apart and Father Keene becomes ever more entangled in the lives of the villagers, everything builds toward Marjorie's grandmother's legendary Christmas party where the impossible becomes possible, miracles masquerades as mayhem, and redemption and forgiveness are but a hair's breadth away. I admit I was unprepared for the film's emotional denouement, one that, like the film entire, maintains its beauty and power in the midst of its deceptive simplicity.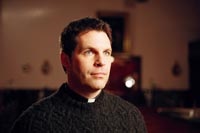 It is wonderful to see Gener8Xion Entertainment producing something other than its usual ridiculous apocalyptic fare (The Omega Code, Megiddo). The Christian releasing company behind the lavish but timid One Night with the King has here picked up a film whose power lies in its simplicity as a modern parable. Blending A Christmas Carol with Charlie Brown, It's a Wonderful Life with Waking Ned Divine, Gener8Xion Entertainment has adopted a film that will have a limited and financially inconsequential release (less than 250 theaters on release day), but represents a satisfying step forward for religious filmmaking all the same.
Despite a mostly even script and some very pretty cinematography, Noë lle is not without its faults. It's a good thing that we become engrossed in the act of the townsfolk putting on the life sized crèche, because the idea of a giant Nativity as the sole means of saving a church from financial ruin is a silly conceit that never feels remotely believable.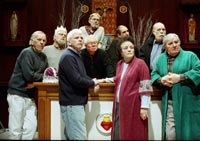 All of the actors, with the exception of Brennan, do a terrific job. Brennan is sporadic at best, competent one moment and an obvious amateur the next. While the film is never crippled by his portrayal, the scenes in which he is a part do suffer somewhat. It is the talented triple-threat of David Wall who is the strong core of the movie's success. His fine acting, authentic script and capable eye have produced a film that generates a beautiful message without the sort of heavy-handed moralizing so indicative of the vast majority of Christian fare.
Noë lle balances wit and pathos, legalism and relationship, guilt and grace in such a way that will ring true in both your heart and your head this yuletide season. The film will amuse and enchant, reminding us that miracles, in this season more than most, really do exist, and that the true meaning of the Christmas is close at hand when we embrace the gift of grace that is a child.
To find where Noë lle is playing in theaters, click here.
Talk About It
Discussion starters
From the beginning to the end of the film, Father Keene is haunted by visions of a young girl named Noë lle, a Dickinsonian ghost of Christmas past that both represents the priest's emotional agony and his eventual atonement. For whom might the child be an allegory? Is there a "Noë lle" in your life?
Have you ever tried to use your faith as a refuge to run from your sins instead of a place to have them washed away? Did it work? Why or why not?
All of us have been burdened by guilt in one form or another. How did you discover that "there is therefore no condemnation for those who are in Christ Jesus" or is it a revelation you still need to hear?
What is most important to you and your church? What was most important to the people of the church in this film?
If you happen to be a Catholic viewer, how do you feel about the controversial choice Father Keene makes at the end of the film?
The Family Corner
For parents to consider
Noë lle is rated PG for thematic elements and a fight, but is extraordinarily tame as far as PG ratings go. There are still a few moments that might confuse some younger children, including several instances of alcohol consumption and a fistfight, both involving ministers, and several discussions of sex outside of marriage ending in abortion. While parental discretion should always be always paramount, all but the youngest children should be able navigate the film's realistic portrayals.
Copyright © 2007 Christianity Today. Click for reprint information.
What other Christian critics are saying: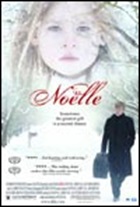 Browse All Movie Reviews By: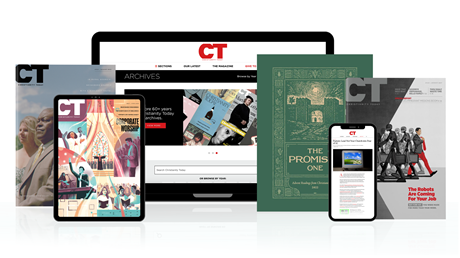 Annual & Monthly subscriptions available.
Print & Digital Issues of CT magazine
Complete access to every article on ChristianityToday.com
Unlimited access to 65+ years of CT's online archives
Member-only special issues
Subscribe
Noëlle
Noëlle