true
It was 2004 and Korn's lead guitarist Brian "Head" Welch had hit rock bottom. As a member of the controversial nü-metal band that became the voice for youth worldwide with lyrics about alienation and abuse, the pressures of the rock star life had torn his marriage apart.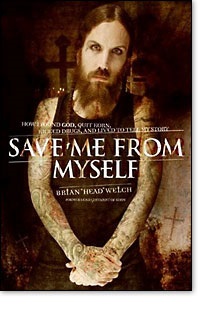 Addicted to methamphetamines and alcohol and left to raise his daughter by himself, the childhood dream of stardom had become a nightmare for the longhaired, bearded, and heavily tattooed musician. The wealth and fame he once thought would bring him happiness and fulfillment had left him miserable and empty, mired in a dark depression.
At the end of his rope, Welch prayed … and God answered in a big way.
The Rise to Ruin
Brian Welch grew up in Bakersfield, a central California city nicknamed "Bako" for its scorching desert heat. In 1980, while listening to a drum solo on an 8-track Queen tape, the ten-year-old boy decided he wanted to play drums. But his dad talked him out of it, recommending the guitar instead. He started taking lessons.
"I instantly got good," Welch said. "I had an ear for music. I was figuring out heavy metal songs by Ted Nugent, Ozzy Osbourne, and Queen really quick the first couple of years."
While his talents as a guitar player progressed and he played in various bands, Welch said he also developed a "paralyzing fear" that haunted him even as he gained riches and fame—a condition he attributes to his father's angry outbursts, as well as bullies who picked on him and nicknamed him "Head."
By high school, Welch had met most of the members of what later would become Korn. It was here near Death Valley where Welch and fellow guitarist James "Munky" Shaffer developed the groundbreaking band's heavy, growling metal-influenced sound using 7-string guitars, a phenomenon that ultimately helped Korn sell more than 30 million records and spawned a host of imitators.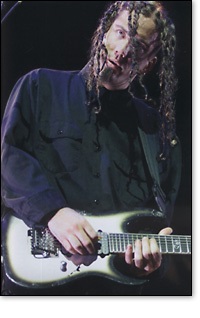 According to J.R. Goldman—an Upland, California guitar instructor at Jam It Music who gave Shaffer and Welch guitar lessons during their early days in Bakersfield—youth worldwide connected with the band's angry lyrics, raging against the social ills their generation had inherited.
"They sang about what it was like to suffer alienation as a kid," Goldman said. "[Lead singer Jonathan Davis, a former coroner's office employee] said he was picked on a lot at school and he wrote about what it felt like and his thoughts of suicide. He wound up connecting with millions of kids suffering the same thing—abuse, molestation, shame, and embarrassment. But he was blatantly singing about what had happened to him, venting on his records about his anger and pain."
In 1992, the band started playing clubs throughout the Los Angeles area and eventually landed a record deal. During this time, Welch began using drugs and became addicted to speed—and also met his future wife, Rebekah.
"When we got the record deal, it just took off quick," Welch said. "By our Ozzy Osbourne tour, we had a Gold record. And then boom, we started selling 150,000 records a week. That's when the partying started and the egos came. That's when the girls came, the schedule got harder, and the demands got bigger. It was crazy."
Coming to a Head
As the band's popularity grew, the partying and mayhem intensified during the Ozzfest and Korn's own Family Values tours. Sometimes when Welch and Rebekah were together, they were physically abusive toward each other. The couple nevertheless bought a home in Redondo Beach together. When she became pregnant, they married shortly after in March 1998.
But despite several attempts to free himself from his addiction, nothing—not even the birth of his daughter, Jennea—could spur him to quit drugs for good. As the pressures of the business increased, his addictions worsened. And despite playing Woodstock 99, the biggest show of the band's career, Welch soon after got into a fight with his wife after the concert and punched her in the face.
Rebekah left him in 2000, falling into a new crowd of drug addicts—as it turns out, she was having an affair with a known skinhead and felon. When she failed to attend the court date concerning Jennea, Welch gained full custody. "But instead of getting my life together, I got stressed out and started drinking and partying more. So in 2003 and 2004, I got hooked on methamphetamines massively. I snorted lines every day to get up. It was like breakfast to me."
By 2004, Welch was deeply depressed, suicidal, and addicted, fantasizing what a relief it would be if he overdosed. "My life was crumbling. I needed to get off drugs. I tried a couple of rehabs, but that didn't work."
Then one day he heard his then 5-year-old daughter Jennea singing a Korn song about sex ("A.D.I.D.A.S."). Welch knew at that point that he had to leave the multi-platinum band and raise his daughter right.
Reaching out to a Christian friend in an e-mail, Welch hinted how unhappy he was. Days later, the friend wrote backs saying Welch came to mind after reading Matthew 11:28 that morning: "Come to me, all you who are weary and burdened, and I will give you rest."
The verse touched something deep inside Welch and a lifetime of pain came pouring out. He told his friend he was a lost soul, and recalled asking Jesus into his heart as a child, remembering a presence of peace and love that had embraced him in his youth.
It was while contemplating whether or not Jesus was really the answer that the supernatural "coincidences" began to occur. Welch began bumping into old friends who had since accepted Christ in their lives, and a neighbor whose daughter was friends with Jennea started to ask if he wanted to go to church. Even Jennea began to ask questions about God and Jesus, having occasionally gone to a Catholic church with Welch's aunt. And Matthew 11:28 started popping up all over—in e-mails, on signs, on store windows.
Later that year, while still doing drugs one morning, Welch felt an enormous pain in his chest and couldn't breathe. Though it wasn't a heart attack, it was enough to scare some sense into him.
"So I decided to go to church," said Welch. "The pastor was talking about how Jesus was real and all you needed to do was to talk to him and he'd deliver you. So that's what I did. I went home and I said, 'Jesus, if you are real, take this stuff away from me. Make me a good person again. Take away my suicidal thoughts. Help me want to live again.'"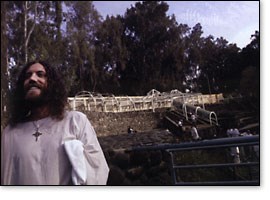 God's 'Liquid Love'
Days after that prayer, Welch felt enough resolve to finally give up his drug addictions. "The thing that tripped me out the most was I didn't have those depressing thoughts like I did before. God was really doing something awesome inside of me."
Leaving Jennea in the care of his parents, Welch checked himself into a hotel for a week simply to sleep, eat, and pray. Remarkably, the drug withdrawal symptoms went by relatively quickly. "Within a couple of weeks, I was off drugs and feeling good, which is unheard of when you're a speed addict."
It wasn't just drugs he said goodbye to either. Welch decided to leave Korn in the midst of a multi-million dollar contract negotiation. "Little did I know that God was also delivering me from addiction to money too," says Welch in his new autobiography, Save Me From Myself: How I found God, Quit Korn, Kicked Drugs, and Lived to Tell My Story.
"I had been filled with anger, confusion, hate, selfishness, greed, you name it. When God revealed himself to me, it was a supernatural peace and love that was so far higher and beyond anything you can experience on earth," he said. "I knew it was God. I knew it was him revealing heaven to me, eternal life. He poured out his love into my heart, and I was instantly changed in that moment. I mean God became so real to me. He's irresistible."
Welch said he has also asked God to "reveal himself to this generation, the people I'm called to talk to. That's all I could think about when I was writing this book: What did it feel like? It just felt like he poured out liquid love into me. It was, like, just so awesome."
Welch's memoir is a page-turning rock 'n' roll journey, detailing the sometimes shocking, but brutally honest truth about one of the world's most popular bands' descent into debauchery and decadence. It's also an inspirational tale of how Welch's intense spiritual encounter with Jesus delivered him from drugs and alcohol with almost no symptoms of withdrawal.
In some ways, Welch's book is reminiscent of No One Here Gets Out Alive, the 1980 best-selling biography of Doors' singer Jim Morrison, who also abused drugs and alcohol. But while Welch's story has a happy ending, Morrison's story, alas, did not. Unlike Welch, Morrison never found any kind of deliverance and died at age 27—possibly from a heroin overdose, but the precise cause of death was never determined.
"I was just reading about Jim Morrison on the Internet," Welch said. "I was like, "Thank God I didn't die.' I don't know how I didn't die because I was doing everything that would lead you to death. I was snorting crystal meth every day, all day long. I was drinking alcohol. For nutrition, I was eating peanut butter and jelly sandwiches. So, just by the grace of God, I don't know why he died and I didn't. Some people say I'm going too far with this religious thing. But you know, Jim Morrison, Kurt Cobain … all of those guys died, but I didn't. I got a second chance, and I'm so thankful and grateful to God for not letting me die and giving me this purpose in life."
After accepting the Lord, Welch got a number of new tattoos, including "Jesus" on the fingers of his right hand and "Matthew 11:28" on his neck. "I felt like God was leading me to get more because he wants to use this [my tattoos] as a statement," Welch said. "He saved me and delivered me from drugs and he's showing the world through me as a prophetic example how he loves everybody unconditionally—both people with tattoos and people without tattoos."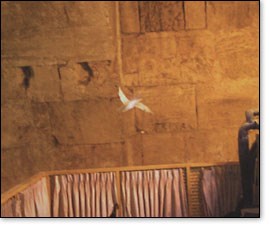 In early 2005, Welch shocked the music world when he announced on local radio in Bakersfield that he had become a Christian and was leaving the band—the Internet, CNN, and MTV caught wind immediately after that. Before getting too caught up in a media blitz, the pastor at Welch's church invited him on a trip to Israel. It was there that Welch was baptized along with other new believers in the Jordan River. Shortly after that, they were all in a room together when someone's camera went off accidentally.
"We looked at the photo and there was a white dove right in the middle of the picture, perfectly shot," Welch said. "It looked like it was posing it was so perfect. And I was just tripping. I mean that's what happened to Jesus. He was baptized and the Spirit came on him like a dove. And it was just a sign and wonder that God was saying, 'You are right where I want you to be.' It was simply awesome."
"A New Thing"
Welch, 37, now lives in Arizona, where he spends time with his 9-year-old daughter while writing enough Christian songs to fill three albums. The first album is expected to release in late 2007 under Welch's name. A number of other famous musicians contributed to the album, including Josh Freese (Nine Inch Nails), Trevor Dunn (Mr. Bungle), and Tony Levin (Peter Gabriel). The songs are about his spiritual transformation, and one called "Save Me from Myself" is specifically about how God set him free from drugs and alcohol.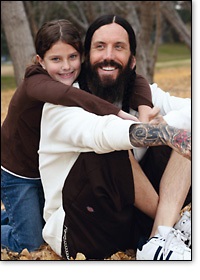 "[That's] probably the most personal song that touches me the most. It's something of a rollercoaster ride from my drug use to my suicidal thoughts … to me crying out to God to save me from myself. My favorite part of the song is when I'm screaming to God, thanking him for saving me from myself, and telling him that I'm through with me and am living for him now."
Welch said he hopes his book and music will help inspire others to ask Jesus into their hearts and avoid a similar path of self-destruction. "God is moving," Welch said. "He's doing great things and he loves the prideful rock stars just the way he loves the starving kids in India. He loves us all.
"And he's calling us to be his ministers. He wants us to go and declare his goodness. I just think he's moving and he wants to do something new. He says in the Bible, 'I'm doing a new thing.' And so he's doing a new thing. I'm just glad to be part of it."
(Photos from book used with permission)
You can learn more about Brian "Head' Welch at www.headtochrist.com. For Welch's full story, check out his book Save Me From Myself: How I Found God, Quit Korn, Kicked Drugs, and Lived to Tell My Story, available at Christianbook.com—please be advised that there's some bad language in it despite the powerful testimony. Welch's solo debut is expected to release sometime in late 2007.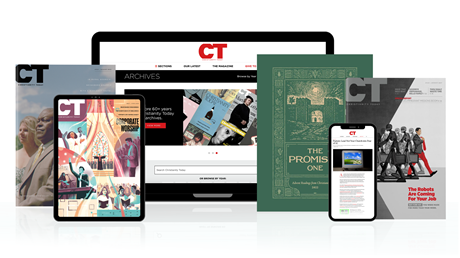 Annual & Monthly subscriptions available.
Print & Digital Issues of CT magazine
Complete access to every article on ChristianityToday.com
Unlimited access to 65+ years of CT's online archives
Member-only special issues
Subscribe
Head Joins the Body
Head Joins the Body