The revenge of ethics? Dr. Hwang, world cloning champ, on the ropes
Dr. Hwang Woo-suk, the flamboyant Korean cloning expert, has hit a bit of a snag in his attempts to be the world leader in cloning. But first, let's note his many achievements: the first cloned human embryo to be destroyed for stem cells; the first cloned dog; the first claimed international network for stem-cell supply. The first two were technical triumphs, the third a public relations coup that quickly drew sign-ons from all over the globe. And then Time magazine decided that his cloned dog, Snuppy, should be declared the invention of the year.
If a cloned dog is an invention, why was this year's cloned human embryo not ranked as an even more amazing invention? Of course, to call humans (even embryonic ones) inventions would imply either that we have manufactured them (a controversial claim, though some claim that embryos could be patented as "manufactures") or that God invented us in the first place (which smacks of intelligent design!).
Don't forget that this same Dr. Hwang has also claimed he should be able to write his own ethics code—that we should leave ethics to the scientists. Pride comes before a fall. Or, as the Greeks had it, hubris leads to nemesis. Just one day after Time honored him for inventing the cloned dog, Dr. Hwang's distinguished collaborator, Dr. Gerald Schatten, packed his bags and pulled out.
According to the San Francisco Chronicle, the "global consortium" is collapsing hard on the heels of Schatten's departure. And Schatten's departure is his response to Hwang's ethics. This is how the Chronicle puts it:
Schatten was the first to announce he was no longer willing to take part in the venture, citing 'misrepresentations' by his South Korean collaborators.
His biggest concerns had to do with the apparent participation as egg donors of female researchers within Hwang's laboratory group. That is not allowed in mainstream laboratories in the United States and elsewhere in the world because of the potential for coercion. Bioethics experts also questioned the lab's apparent failure to disclose some long-term health risks of egg extraction. Harvesting eggs, also known as oocytes, from humans requires an invasive procedure and the use of potent hormones to stimulate the ovaries.
Concerns about the health risks to egg donors has been an issue for California's Proposition 71 program, overseen by the California Institute for Regenerative Medicine in San Francisco, created by voters with a $3 billion public bond authorization to pursue human embryonic stem-cell research. Women rarely suffer severe complications from the procedure, but some donors have died from egg extraction as part of in-vitro fertilization procedures.
"Some donors have died," says the Chronicle, and nothing has helped generate opposition to Prop. 71 and the whole cloning enterprise among the pro-choice community more than this terrible threat to women's health.
According to The Wall Street Journal, [T]he journal Nature printed charges that two female laboratory workers had provided eggs for the project. Obtaining eggs from lab workers is considered unethical because they are in a subordinate position and could be subject to undue pressure to give their eggs to research.
Dr. Hwang has repeatedly denied the charges, and Dr. Schatten says he initially accepted Dr. Hwang's version of events.
It remains to be seen whether Schatten has shattered both the network and the credibility of Dr. Hwang. But other partners have begun to pull out, and a dark shadow of ethical misconduct (and lying to cover it up) has fallen across the hubristic Korean and his lab.
Egg trafficking crackdown
As the Korean government launches an investigation into Hwang's ethics, other reports suggest they have begun to arrest traders in human eggs under a new law that makes it illegal to buy and sell gametes—with penalties up to three years for the broker and two years for the woman selling her eggs. According to Reuters, women have been offered substantial sums to pay off credit-card debts in exchange for their eggs. It is ironic that this hardline (and healthy) approach to stamping out gamete trafficking should come hard on the heels of Hwang's effort to set up a global cell bank to trade in clones and embryonic stem cells. Japanese women, it seems, have made use of Korean trafficking, as in Japan there is no law against it. Obstetricians and gynecologists have a professional code that prohibits gamete trading.
Life Matters
Nigel M. de S. Cameron is now president and CEO of the Center for Policy on Emerging Technologies. His "Life Matters" column, a commentary on bioethics issues, ran from 2005 to 2006.
Previous Life Matters Columns: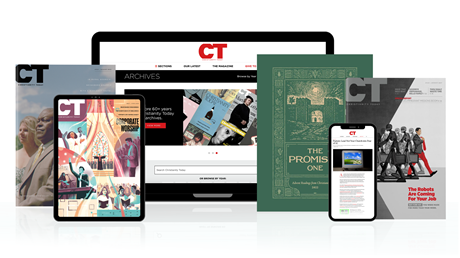 Annual & Monthly subscriptions available.
Print & Digital Issues of CT magazine
Complete access to every article on ChristianityToday.com
Unlimited access to 65+ years of CT's online archives
Member-only special issues
Subscribe
Inventing Ethics
Inventing Ethics