true
Consider the story of Halle Berry, who gained fame as one of the big screen's most striking beauties in several supporting roles. Then, she played a troubled, lonely woman in a film with the word "monster" in the title (2001's Monster's Ball)—a performance that won her an Oscar. Berry followed up that monster performance by pulling on some tight leather in the lead role for one of 2004's biggest letdowns—Catwoman, a disposable comic book movie. Bad career move. She hasn't had a significant leading role at the movies since.
And now it's happened again. Charlize Theron, Oscar-winner for Monster, is the lead in Aeon Flux, a Matrix-like sci fi adventure that co-stars Frances McDormand. Fortunately for Theron, her lead role in the recent North Country helped establish that she was not a one-performance wonder. But you have to question why she signed on for a film with a script as bad as this.
"If anyone wants proof that good roles are hard to find, even for actresses who have won the highest praise possible from their colleagues, then they need look no further than this movie," writes Peter T. Chattaway (Christianity Today Movies). "Aeon Flux is one of those films that is so lackluster, the studio refused to show it to critics in advance—figuring, perhaps correctly, that reviews wouldn't make a difference to fans of the original show anyway. Unless, of course, those reviews were to convince those fans that the film had betrayed the show, in which case the reviews would make the wrong sort of difference, from the studio's point of view."
Steven Isaac (Plugged In) says it's "not a terrible movie. It's just so normal by today's sci-fi standards that it doesn't stand out with its visuals or its message. It briefly highlights the reality that as long as humans are involved, utopia can't exist. It celebrates free will, and it spends a few minutes showing us the way that free will can turn into run-amok rivalry. It hastily points out that a government without accountability will inevitably fall victim to corruption. It even snuggles up to the hot-button issue of human cloning for a bit. But by barely scratching the surface of any of these potentially weighty subjects, it left me asking to what end?"
More reviews of recent releases
Rent: Christie Hudon (Relevant) asks, "How do you measure a movie about bohemian sexuality? Measure in Christian love. The title song of the movie musical Rent, 'Seasons of Love' asks a poignant question. How do you measure the life of a woman or a man? A movie that resonates with beautiful voices and heart-wrenching scenes, Rent is difficult to translate to a Christian audience." She concludes, "Homosexuality as a theme in entertainment isn't going to disappear, because to many men and women it is an answer to finding themselves. Rent showcases this. However, that doesn't mean that Christians should run the other way."
Kiss Kiss Bang Bang: Josh Hurst (Reveal) says, "For discerning audiences who have a taste for this sort of thing, Kiss Kiss Bang Bang is a pleasure—a celebration of cleverness that is memorable for the very reason that it laughs at its own emptiness, and a devilish comedy that's bound to join the ranks of Shaun of the Dead and Kung Fu Hustle as a cult classic."
Walk the Line: Denny Wayman and Hal Conklin (Cinema in Focus) say, "Though the film does not adequately display [Johnny Cash's] Christian faith, it does show how his life was changed and that this troubled man used his inner struggles to minister to those who also had such damage in their own lives. It is this message that makes this man in black a truly memorable person."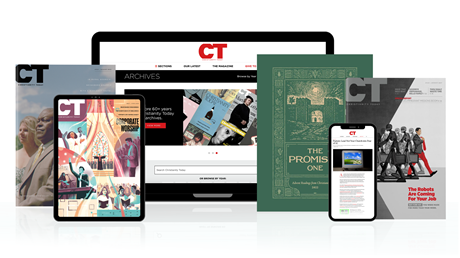 Annual & Monthly subscriptions available.
Print & Digital Issues of CT magazine
Complete access to every article on ChristianityToday.com
Unlimited access to 65+ years of CT's online archives
Member-only special issues
Subscribe
Flimsy Flux a Flop for Theron
Flimsy Flux a Flop for Theron