Despite last week's news that Supreme Court nominee John Roberts assisted in a landmark gay-rights case, conservative Christian political groups have largely maintained their support for the nominee. Tony Perkins, president of the Family Research Council, wrote in his August 4 newsletter, "After further investigation we were told that Roberts's role was apparently limited to providing a few hours of participation in a moot court procedure, as he routinely did for all the firm's pro bono clients."
But should Roberts's conservative credentials not hold up during or before the Senate confirmation hearings, there are questions regarding how conservative groups will spend the money raised to support his nomination. Perkins earlier told The Washington Post that FRC would put millions behind a conservative nominee.
In a July 26 Focus on the Family broadcast, James Dobson said, "No one can discern with perfect accuracy what lies in the heart and specifically in the philosophy and beliefs of this nominee … this is why we need to be in prayer that Judge Roberts's true colors will become apparent before the final confirmation decision is reached, but right now, however, the man looks good." But what happens to money raised to support Roberts if either he is able to get through confirmation hearings without a major, money-spending battle, or if conservative groups decide he's not worth supporting?
FRC says even if its millions are not spent on Roberts, that money and more will be used to help turn the Supreme Court in a more conservative direction. "It's not all earmarked for Roberts," says Cathy Cleaver Ruse, senior fellow for legal studies.
"FRC will choose a major issue each year and put most of its resources and its focus toward that issue," says Ruse. Last year, FRC focused on marriage. This year it's judicial nominees. "A lot of that will go to supporting the confirmation of judge Roberts," she says
"It will also be used, and is being used, for educational efforts," Ruse says, "to educate the American people on the proper role of judges and the importance of this confirmation hearing." Programs like the upcoming Justice Sunday II are a major part of that effort.
Conservative Christian groups are looking beyond the Roberts nomination. "Supreme Court judges are not going off our radar once the O'Connor seat is filled," says Wendy Wright, senior policy director for Concerned Women for America. Many expect Chief Justice William Rehnquist to retire soon. "I think that Justice Rehnquist is holding out admirably," says Wright. "Considering the fortitude of that man, he's not going to step down until necessary."
"He may have been considering that it would be difficult for the country to go through two openings at the same time," Wright says. " Regardless, Bush is still going to be in [office] three and a half years. I think it's likely that somebody [will retire]."
Though Focus on the Family Action declined to comment on how their money would be used, supporting conservative nominees is high on the organization's agenda. The Roberts nomination "is of monumental importance," Dobson told his radio audience.
"You've got prayer in schools," Dobson said, "Bible-reading in schools, Ten Commandments on the school bulletin boards, partial-birth abortion, the Pledge of Allegiance and the 'under God' provision, the definition of marriage, Lawrence v. Texas, Roe v. Wade, parental notification, religious freedom, physician-assisted suicide, don't ask don't tell, all of that and much more make this decision and the next two or three nominations to be just a turning point for our nation."
Related Elsewhere:
CT's earlier coverage of the Supreme Court vacancy includes:
In Perspective
Where Does Feminists for Life Fit in the Pro-life Community? | Group brings unique niche strategy to the movement. (July 29, 2005)
Weblog: Jane Roberts for Supreme Court Justice! | Questions on John Roberts's abortion stance, but none regarding his wife (July 21, 2005)
Conservative Religious Groups Praise 'Originalist' Roberts Nomination | But in 2003 nominee said he was uncomfortable with the label. (July 20, 2005)
Weblog: Is Gonzales Pro-Life? Does it Matter? | Inside the "originalist" Gonzales opinion that has pro-lifers so upset (July 12, 2005)
Supreme Court Opening Will Test Strength of Religious Conservatives | Conservative groups say this is why they pushed for Bush's re-election. (July 01, 2005)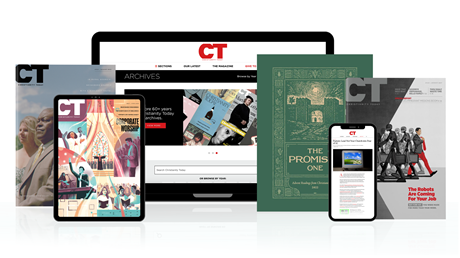 Annual & Monthly subscriptions available.
Print & Digital Issues of CT magazine
Complete access to every article on ChristianityToday.com
Unlimited access to 65+ years of CT's online archives
Member-only special issues
Subscribe
What If They Threw a Judicial Confirmation Battle and Nobody Came?
What If They Threw a Judicial Confirmation Battle ...