true
Poor Burt Reynolds. Once one of America's biggest movie stars, lately he has had to play second banana to younger, less talented actors in movies that basically rip off his own biggest hits. Earlier this summer, he had to watch Adam Sandler take over his role as a football star who gets sent to prison in The Longest Yard. And now he has to play bad guy Boss Hogg in The Dukes of Hazzard, a big-screen remake of a 1980s TV show that, in its own way, tapped into the anti-authoritarian, booze-smuggling, car-chasing, CB-radio vibe of the Smokey and the Bandit movies that Reynolds starred in way back when.
The big-screen Dukes of Hazzard is directed by Jay Chandrasekhar, who sent up highway cops and other authority figures a few years ago in Super Troopers, a film he made with the comedy troupe Broken Lizard. He brings the same drugs-and-sex frat-boy mentality to Hazzard—going in an even dumber and more profane direction than other recent TV-show spin-offs like Bewitched and The Brady Bunch Movie—and most Christian critics are not amused.
Mary Lasse (Christianity Today Movies) says the film could have been "fun and family-friendly," but instead it is "an offensive cross between American Pie and Jackass: The Movie." She describes an early scene in which one of the Duke cousins pops in for a quickie with one of the local girls while making a moonshine delivery, and is then chased off the property by her gun-toting brother and father. "Thinking that the filmmakers had clearly established Luke's womanizing tendencies, I hoped that the film would then focus less on sex and more on the actual story. But, silly me, it quickly became evident that the severe lack of story prevented the filmmakers from doing anything but."
Christian Hamaker (Crosswalk) says this "uncomfortably crude" film is "aimed straight at today's teenage audience, with enough eye-candy and car chases to satisfy undiscriminating boys and girls, but enough profanity and sexual suggestiveness to make a grown man blush … The disposable plot clearly is secondary to the filmmakers' main concern: car chases, stunt scenes and the frivolous squabbles between Bo and Luke. Any fun to be had is in the telling of the story, but it's here that the screenwriters fail the audience."
Steven Isaac (Plugged In) pays special attention to the sexual objectification of former pastor's daughter Jessica Simpson, and he also notes a "spectacularly irresponsible" scene in which Uncle Jesse (Willie Nelson) turns bottles of his moonshine into Molotov cocktails and throws them at the police cars chasing him. Isaac concludes that the problem with this film is its attitude: "Silliness has been replaced by meanness. Goofiness with dull stupidity. Laugh lines with sexual sludge. Exclamations are now laced with vulgarity. And 'trying to do the right thing but doing it the wrong way' has given in to 'just do whatever you please at whatever cost.' Never before has that signature, beat-up orange hotrod shown so many dents … Not even Boss Hogg would want to punish the Duke boys as much as this movie does."
Mainstream critics seem to think Dukes will be Hazzard-ous to most moviegoers' health.
Murray Shines in
Broken Flowers
Viewers looking for a respite from the deliberately dumb Dukes might be interested in Broken Flowers, which stars Bill Murray, another star of the 1970s and early 1980s who has won acclaim in recent years for his more dramatic sad-clown roles in films like Rushmore and Lost in Translation. Murray plays Don Johnston ("with a T"), a soulless, wealthy man who revisits several of his former lovers—played by Jessica Lange, Frances Conroy, Tilda Swinton and a surprisingly competent Sharon Stone—when he receives an anonymous letter indicating that one of them may have had a son by him nearly two decades ago.
Interestingly, writer-director Jim Jarmusch (Stranger than Paradise, Coffee and Cigarettes) says that Don Johnston, a character he wrote expressly for Murray, is the first protagonist in any of his films that he hasn't felt much empathy for: "I don't even like him. That's very unusual for me. In all my films, no matter how damaged or socially inept characters may be, I really feel for them. I love them. I don't love Don Johnston." But because he wanted to like his character, Jarmusch spent weeks editing the film's last few reels before he even looked at the first ones: "I didn't feel for him in the beginning, but I want to feel for him in the end."
Jeffrey Overstreet (Christianity Today Movies) has high praise for the film, and especially for its mysterious ending. He says, "To regular moviegoers, it will feel like an art film; to art house patrons, it will feel mainstream. They'll both be right. It's a film that follows a simple storyline, and yet seizes every opportunity to turn a cliché into something slightly dissatisfying, slightly sour, with deep emotions and complicated thoughts running in barely perceptible currents under the sparse dialogue … Glamour? It fades and reveals the emptiness beneath it. Success? It's no substitute for contentment. New Age hocus-pocus? Yikes … Mature viewers who give Broken Flowers a chance may find themselves refreshed by a movie that invites them to ponder a common experience of regret, to 'weep with those who weep,' and to contemplate the possibility of redemption and grace."
Harry Forbes (Catholic News Service) is similarly impressed: "Bill Murray gives an understated performance that tops his outstanding work in Lost in Translation, and independent filmmaker Jim Jarmusch makes arguably his most commercial movie to date in Broken Flowers … The performances are fine, beautiful character portrayals all, and Murray—tousled and deadpan—is luminous, while seemingly doing nothing at all. He conveys Don's ennui, loneliness and desire to reach out not only to the women, but to a couple of male teenagers whom he thinks just may be the putative son."
Thomas Hibbs, a Catholic philosopher who occasionally covers film for National Review, also likes Murray's deadpan performance, but he is less impressed by the film's conclusion: "Not long into Johnston's journey, viewers will begin to wonder, how are they possibly going to end this thing? And the conclusion, with multiple suggestions as to what the answer to the mystery letter might be, falls flat. In this respect, Flowers is inferior to Lost in Translation, which faced a similar dilemma in its final frames, where the dramatic question concerns what do with the aging Murray's burgeoning affection for a much younger woman. That film managed to find just the right way of framing the uncertainty, of formulating the question in concise and dramatically satisfying way. Although Broken Flowers runs out of steam, Murray's mesmerizing performance is still enough to make this film the most captivating of the summer."
Mainstream critics are sending the film roses.
Raves All Around for
Duma

.

Fans of Carroll Ballard's animal-themed family films (The Black Stallion, Fly Away Home) may want to see his newest film, Duma, about a cheetah that is raised by humans, and then is taken on a dangerous journey back into the wild after its human family has moved to Johannesburg. The film reunites Campbell Scott and Hope Davis (The Impostors, The Secret Lives of Dentists) as the parents of the boy who takes the cheetah home.

Mary Lasse (Christianity Today Movies) says the film is "one of Hollywood's better attempts at live-action family-friendly fare … Duma is chock full of themes: the joys of childhood, the pains of growth, the importance of friends and family, reconciliation in relationships, the wildness of animals and humans—you name it, this film's got it. But screenwriters Karen Janszen and Mark St. Germain did not include the various themes carelessly. They weaved a story in which a life's quest makes or breaks a person. Their script gives credence to the intelligence of its target market. Children deserve movies that make them think and that are not 'dumbed down' to get cheap laughs. Kids are savvy consumers; they will know when a film is well-made and thoughtful."

Jeremy Landes (Christian Spotlight) says the film "succeeds spectacularly in showing us Africa as most Westerners will never experience it … Duma is a great film that shows off the beautiful creation of an untame God."

Mainstream critics are, so far, unanimous in their praise.

More reviews of recent releases:

Sky High: Steven D. Greydanus (Decent Films) says, "Less than a month after Fox's dumb, trashy Fantastic Four somehow passed itself off as a family-friendly superhero comedy comes Disney's Sky High, a film that actually fits the bill." Compared to Spy Kids and The Incredibles, he says the film "comes off underachieving and derivative. Yet in fusing its familiar super-powered trappings and squeaky-clean PG milieu to the venerable cliché s of the John Hughes-style high-school coming of age films today's parents grew up with, Sky High manages to be at once completely familiar and at the same time a little different from any film you've ever seen before … It's hardly inspired, but it's competent, wholly inoffensive, and consistently mildly entertaining."

Andrew Coffin (World) says, "Demonstrating yet again that the new millennium is a golden age for superheroes on screen, Sky High provides a light, spoofy addition to the comic-book movie canon … Sky High blends mild superhero spoof with standard (but also mild) adolescent angst. The combination works surprisingly well … Some of Sky High's messages verge on 'I'm OK, you're OK' mediocrity. But as a lightweight summer film that provides a few laughs, some decent moral instruction, and a generally winsome tone, Sky High reaches a very comfortable cruising altitude."

March of the Penguins: Matt Conner (Relevant) says, "The visuals here are absolutely stunning, and [writer/director Luc] Jacquet chooses both the beauty of the penguin up close and the jagged edges of the larger landscape to accentuate the story. The warmth of the familiar voice of [narrator Morgan] Freeman adds the perfect blanket to wrap around the audience on the journey. The closing credits offer an insightful few minutes into the perils of making the movie. For me, the tagline for this movie—'In the harshest place on Earth, love finds a way'—prompted hours of conversation about the human condition and what there is to learn. At the same time, this is a great movie to go and see with your family and just enjoy the sights. It succeeds on every level and is definitely worth the trip."

Hal Conklin and Denny Wayman (Cinema in Focus) are less impressed than most critics—Christian or mainstream. Giving the film only two stars, they say, "The beauty of the film is also its weakness. With little narration and even less information, the film becomes more a work of art than a documentary of the birds' lives."

Murderball: Josh Hurst (Reveal) says, "Murderball is a documentary film that showcases men of great courage, resilience, perseverance, and optimism in the face of tragedy. It's also a gritty, in-your-face film about coping with hardship and grief. It's as fair, balanced, and honest as any documentary released this year, as artful and inspiring as Born Into Brothels, and more entertaining than any documentary in recent memory. (I found it to be even more heartbreaking than Stevie, and far more engaging than Spellbound.)"

Stealth: Andrew Coffin (World) says, "Stealth is set in 'the very near future,' which gives [director Rob] Cohen freedom to kick technology up a few notches too high and to completely disregard geographic, physical, and political realities. The lazy script provides lots of 'convenient' opportunities for cheese (a painfully unironic discussion of war reduced to the level of a video game) and sleaze (some skimpily clad R&R in Thailand)."

Peter T. Chattaway has filled in the last two weeks for Jeffrey Overstreet, our regular Film Forum writer. Overstreet will return on August 18.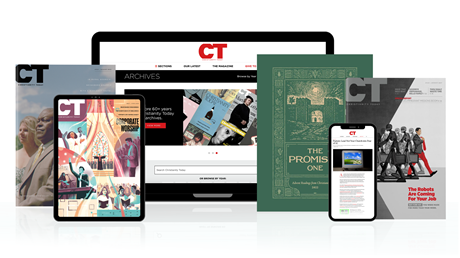 Annual & Monthly subscriptions available.
Print & Digital Issues of CT magazine
Complete access to every article on ChristianityToday.com
Unlimited access to 65+ years of CT's online archives
Member-only special issues
Subscribe
Dukes Are Hazzardous to Your Health
Dukes Are Hazzardous to Your Health