Caring for Refugees Starts with Going: Stories From Two HDI Alumni
Both stories are rooted in a deep love for Christ and His work to bring reconciliation here on earth.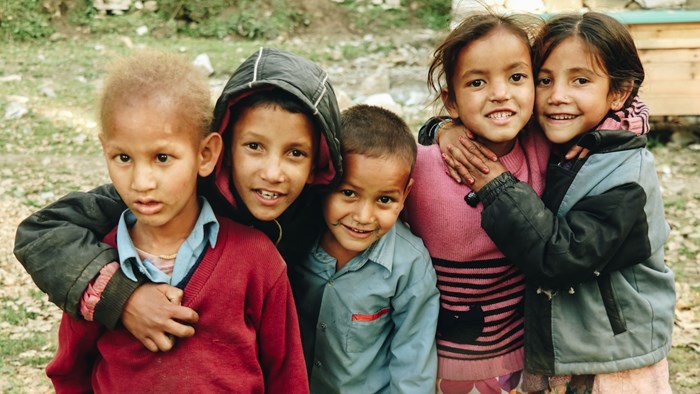 The world has long recognized refugees annually on World Refugee Day (June 20), but refugee and migration issues have divided Americans across geopolitical and religious borders for years. Although the migration of people is not a new phenomenon, options are shrinking for the quarter billion people who live outside their nation. Many are migrants seeking better opportunity, but a notable ten percent are refugees "fleeing political persecution and other acute threats: barrel bombs in Syria, razed villages in Myanmar, or political turmoil, crime, and hyperinflation in Venezuela." With countries throwing political approaches at a humanitarian crisis, our response as Christians matters.
Faculty and students at Wheaton College's Humanitarian Disaster Institute (HDI) are no strangers to the refugee conversation. During the MA in Humanitarian & Disaster Leadership program, the coursework covers humanitarian aid, development, and nonprofit management. Students not only take a specialized class in Refugee and Forced Migration Issues, but also see the refugee conversation woven throughout the entire curriculum. For example, students spend time researching and diving into the ongoing work of the United Nations High Commissioner for Refugees (UNHCR). This branch protects policies and facilitates action for refugees, migrants, and other forcibly displaced peoples. Students hear from scholars like Matthew Soerens, author and US Director of Church Mobilization for World Relief, in a class meant as an "introduction to various historical and contemporary cases of forced displacement, integrating diverse disciplinary approaches, including legal, political and moral analysis."
From a student perspective, HDI isn't forcing an agenda or instigating conflict regarding politically-sensitive topics. Instead, refugee-related coursework incorporates round-table discussions regarding the complex, multilayered world of migration and how Christians should respond. In the classroom, generationally diverse international and American students enter with humility to seek real-life answers to the systemic issues of caring for people.
Go Where They Are
Two main ways to counteract negative and false perceptions of immigration are by values appeals and by sharing community directly with a refugee, such as through the work of organizations like World Relief. Genafine Bartoo, Church Relations and Good Neighbor Team Coordinator at World Relief in Sacramento, recently graduated from HDI and shared her story with us.
Genafine is originally from Kenya, which was home to about half a million refugees and asylum seekers in 2022. During her undergraduate years at the United States International University of Africa, Genafine had the opportunity to intern with the International Justice Mission in Washington, D.C. She traces back her calling to walk alongside refugees and migrants to this experience. "God opened my eyes," she said. "What was invisible to me back in Kenya became visible to me in Washington, D.C."
On future trips back to Kenya, Genafine's passion for refugee work grew as she saw and understood the lived reality of migrant experiences in her home country. Then, as an MA student at HDI, she took a deeper dive into her calling to do this work professionally. Genafine says that she hopes to be "the bridge between the body of Christ and people in need… when we do that, God offers hope, and God offers healing."
Now, as Genafine continues her work in Sacramento, California at World Relief, her advice to the American church is not simply to talk about refugee issues and how we are to respond, but to actually act. "What I would share with the American church," she says, "is to go where they are."
Refugees Are Our Neighbors
Lora Kim Kwan is the Executive Director of Re:new Project in Glen Elyn, IL—just a short drive from the Humanitarian Disaster Institute. Her background is in pastoral care counseling, where she walks with clients through pro bono sessions for 6 weeks. Soon after the onset of the COVID-19 pandemic, Lora noticed a rise in the number of clients she was referring for longer term care relationships after the 6-week initial session. She estimates that she referred 90 percent of her clients.
At this stage of Lora's career, she began to sense a calling towards work where she could be "on the ground, not meeting people in an office" and found the HDL program. As she entered a time of learning, academics, and discernment, Lora realized her true calling to walk with refugees. This led her to pursue an internship at World Relief, which then led to a paid position there and equipped her to serve as the current leader of Re:new.
Re:new is a faith-based non-profit providing dignified work for refugee women. The refugee women at Re:new are offered free classes in English as a second language and sewing, which can lead to a job at their downtown Glen Ellyn studio and storefront. To Lora, her organization's work focuses on English and employment; through offering these things in a safe space, dignity and confidence is visibly restored in the refugee women's lives.
Lora's encouragement to the church is similar to Genafine's: to go where refugees are. In her experience, living and walking with refugees themselves has the power to change our hearts for people on the margins. "There are people who don't realize how many refugees live around them. They are your neighbors," she said. Indeed, more than 8,000 migrants have arrived in Chicago since August of 2022.
Both Genafine's and Lora's stories are rooted in their deep love for Christ and His work to bring reconciliation here on earth. Likewise, the Humanitarian Disaster Institute at Wheaton College empowers leaders to take action on their calling to partake in this work and raise awareness throughout the global church. After all, the scriptures are clear that God cares deeply for people in vulnerable situations. As Lora said, "If we go back to Jesus and what He did, He cared for people on the margins the most."
Esther Kocka and Charles Hermesmann are recent graduates of HDI's Humanitarian and Disaster Leadership M.A. program at Wheaton College.
The Better Samaritan is a part of CT's Blog Forum. Support the work of CT. Subscribe and get one year free.
The views of the blogger do not necessarily reflect those of Christianity Today.