Suffering Well When Affliction Lingers
God longs to be for and with us in our greatest distress. Are we willing to invite Him in?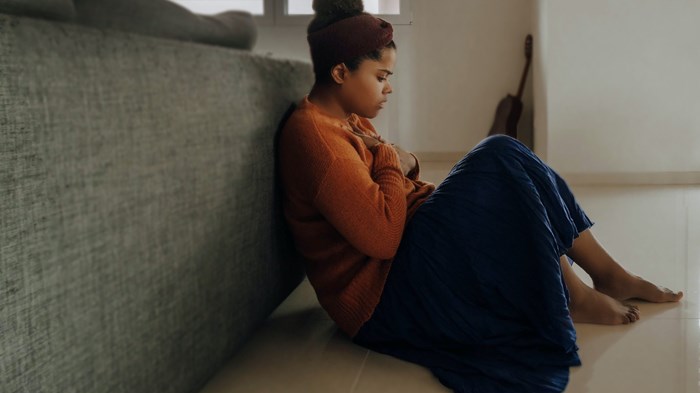 On the rainiest first full spring day in southern California history, I awoke from a deep sleep that only seemed to have lasted for seconds. Beeping machines and clickety-clacking keyboards stirred my ears, as nurses rustled their paperwork over hushed conversations. My eyes slowly peeled open to the chilled sterility of a blurry hospital recovery room. I was immediately overcome with relief.
Lord, we did it.
As I laid there motionless in disbelief, tears of gratitude began to well in my eyes. The vertebrae that had once been displaced in my spine were now perfectly aligned. The all-consuming pain that had once flooded my flesh with intrusive waves of burning, numbing, and tingling sensations was now controlled, corrected, and cured.
Morbidity humbles, mortality terrorizes. These harsh realities have been all too familiar to me since my youth.
Living in a hurting body and a hurting world has caused me to witness how we as sinning, suffering children of God often fail to see how God is present in the rubble and ruin of our lives. Even more so, we often forget that God is not only present there but longs to be present there—for and with us in our greatest distress. Are we willing to invite Him in?
My journey from dreading to surviving major, reconstructive spine surgery has taught me this invaluable truth for sinners and sufferers of the Christian faith: Our God is not only the One who heals. Our God is the One who stays. Holding onto this promise of His presence is key to suffering well (with God and one another)—most definitely, when our affliction lingers, when our losses must be honored with tears, when all hope seems lost.
Although we as finite human beings are naturally wired to avoid and mitigate the risk of pain, suffering, and trauma at all costs, we can find true rest in the One who knows "exactly how it feels to be human" in every possible way (Heb. 4:15 AMP).
There are certain grades of affliction that one cannot soon forget.
About six months prior to my five-day hospital stay, I came to the stark realization that I needed to make one of the most anxiety-inducing decisions of my life—at the most inconvenient time.
I had successfully completed my graduate school program, while eagerly finishing a 6-month internship at an international economic development ministry. I felt that I was finally ready to pursue the career of faith-rooted advocacy that I had always dreamed of.
I had known (for up to two years) about my vertebral displacement. However, my spine was degenerating far more quickly than I had hoped, rendering weekly treatments ineffective and forcing me to endure chronic pain of unspeakable levels for months on end with no relief in sight.
Wrestling my own morbidity had become a daily, inevitable task. I was desperate for relief. This constant dissonance between my body and spirit caused me to dissociate from a body that I desperately wanted to escape and a world that I could no longer fully participate in.
Pain isolates. I often questioned where God was amidst my dissonance.
Lord, why haven't You healed me? How could You possibly be closer than my skin, when I can barely hold all my bones, ligaments, muscles, and tendons together?
I found no better words to perfectly articulate my human experience than those of King and psalmist David in Psalm 38: "I am numb and greatly bruised [deadly cold and completely worn out]; I groan because of the disquiet and moaning of my heart. Lord, all my desire is before You; [a]nd my sighing is not hidden from You. My heart throbs violently, my strength fails me; [a]nd as for the light of my eyes, even that has also gone from me. My loved ones and my friends stand aloof from my plague; [a]nd my neighbors stand far away" (vv. 8-11 AMP).
I often found solace in strolling to the nearest church building from my home (while trying to hide my limp). The church doors were always open to the public on late mornings and early afternoons, promising an ill-lit, quiet place to kneel on a squeaky prayer bench and simply be present with God alone.
Whether I knelt there for three minutes or three hours, it was in these raw moments of "Father-daughter time" with God that I learned the importance of two things: (1) offering our presence to Him, and (2) inviting His presence to be for and with us in our greatest distress.
Without practicing these two things, the global Church cannot suffer well or faithfully. This two-way ministry of presence is vital for cultivating shalom—not only in our relationships with the triune God but also in our relationships with one another. In 2 Corinthians 1, the apostle Paul affirms that "the Father of mercies and the God of all comfort…comforts and encourages us," so that we might "comfort and encourage" others with the same comfort that we have been given by God (vv. 3-4 AMP). As we share in Christ's suffering, we also share equally in Christ's comfort (v. 5 AMP).
The healing and wholeness that we seek amidst our suffering is not contingent upon the size of our faith but the space and time in which we invite God to stay and "do life" with us. If you invite Him in, I assure you that He will show up in marvelous ways—just as He did for me.
Kindra Sophia Soto is a faith-rooted advocate for biblical social justice and cultural humility and a community artist and storyteller with a nomadic spirit. She is an alumna of the Master's degree program in Humanitarian and Disaster Leadership at the Humanitarian Disaster Institute at Wheaton College. She currently resides in southern California.
The Better Samaritan is a part of CT's Blog Forum. Support the work of CT. Subscribe and get one year free.
The views of the blogger do not necessarily reflect those of Christianity Today.