Four Keys for Church Leaders Surviving the Tension of Unprecedented Times
We're living in both the here, and the not yet. And it is exhausting.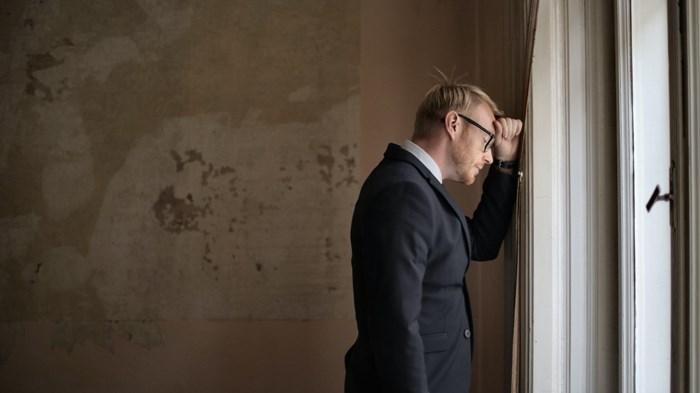 Can we be honest? The past two years have been hard for those of us in ministry. It has been full of unexpected plot twists and seemingly impossible pivots. The word "unprecedented" has been tossed around constantly and has become a descriptor of all that we have faced. Everything has been unprecedented. There is no previous experience upon which we can draw wisdom in direction as we lead people through these times.
And if I am being honest, really honest, I, like so many of my fellow ministers of the gospel of Christ, am just plain weary in this season. We have faced disruption in our "normal" way of doing life and church. We have endured criticism and hurtful words from those we have shepherded as we have had to make difficult decisions. We have navigated the muddy waters of disagreements and disunity on everything from politics to masks and vaccinations. It is exhausting and it can feel like there is no winning in these "unprecedented" times.
While our circumstances are unique to our generation, the wisdom and truth of God's Word continues to withstand the test of time, including in times of post-Covid life in our churches and ministries. We are not the first, nor will we be the last leaders to face seemingly impossible circumstances as we step out in obedience in our callings. Jesus told us it would be hard, He told us to take heart, especially when it feels like all is falling apart.
And yet encouragement, the kind that seeps down deep into our soul in the tired trudges of ministry, can be hard to come by in the face of so much that seeks to kill, steal, and destroy our joy and hope. We are people of the here and the not yet. We live in that tension of both what has come and what is to come and sometimes, if I am being honest, it can feel like the ropes between the two have snapped and I can quickly lose sight of the future glory promised.
So, what can we do? What words can we remind ourselves of in unprecedented times that can help strengthen our souls in the promises Christ gives us? How can we be fortified when everything around us is attempting to discourage us?
I love the encouragement the Apostle Paul offered his young ministry protégé, Timothy, after warning him about what was to come, a time when people wouldn't want to hear, let alone accept the truth, a time when ministry will be hard (sound familiar?):
"But you, keep your head in all situations, endure hardship, do the work of an evangelist, discharge all the duties of your ministry." (2 Timothy 4:5 NIV)
In a cultural moment where discouragement can be at every turn for those of us serving and loving the Lord, Paul's advice holds the keys to what we need to hear in order to lift our spirits and focus ourselves in whatever may come in ministry:
Keep your head:
What does it mean to keep your head? Other translations say: sober-minded, clear headed, steady, calm, or self-controlled. Even though the specifics of the issues we are facing may be unique, the fact that we are facing them, isn't. Since the beginning of the Church, the ministers of the gospel of Jesus Christ have come up against some difficult challenges. This is not new nor will it ever change. But getting caught up in the panic and anxiety being brought into our church doors from the world is not the answer. No, the answer to our own encouragement and the encouragement of those around us is to lean into what we know to be true, to keep our heads when everyone else is losing theirs: God is here, He has a plan, He will not leave us.
Endure hardship:
It can seem counterintuitive to encourage someone with the words, "Endure hardship." But so much of our angst and discouragement can come from a mentality that thinks life and ministry should be easy. Recognizing there will be difficulty while also posturing ourselves for a long-haul marathon of enduring it, can strengthen our hearts when they feel like they can't keep going. Just like we whisper to ourselves on that final lap of a marathon: this is hard but keep going, you're almost there, just a little more, we can remind ourselves of the same things as we do the work of Christ.
Do the work:
Ministry is work. There is no way around it. It is full of uncertainty. It is riddled with pressures and needs that seem insurmountable. Sometimes we forget that it feels like work because it is. We are in the business of pushing back darkness and with that can come a spiritual and emotional exhaustion unlike any other. But each day is an opportunity to bring heaven's kingdom onto earth and every moment is a chance to see redemption unfold. And that is what can keep us motivated to keep going.
Discharge all your duties:
Fulfill your ministry, the ESV translation says. To fulfill means to complete, finish and perform. You are a shepherd, a guide, a light in the darkness. When the world falls apart, you are the one leading the way towards peace, towards unity, towards hope. You are the one teaching how to live right here, right now. Your life is an example. Your words a beckoning. So, do what you are called to do.
I don't know about you, but I was never prepared for all I faced as a person in ministry these past two years. There was no seminary class on dealing with pandemics or polarizing political climates. We weren't taught what to do when the application of biblical truth is used on two opposite ends of the spectrum on issues like whether or not we as Christians should wear a mask. We weren't taught how to minister in these specific circumstances. But, we were taught how to minister, no matter what the generation looked like and getting back to the truth of what we know is the encouragement we need.
Keep your head.
Endure.
Do the work.
And go forth in your calling.
And in doing so, you will find exactly what you need to keep going in unprecedented times.
Pastors Brian From and Aubrey Sampson host The Common Good podcast Monday through Friday from 4 to 6pm (CT) on AM1160 Hope for Your Life. Aubrey is the author of The Louder Song: Listening for Hope in the Midst of Lament and her latest release, Known: How Believing Who God Says You Are Changes Everything. Brian leads Four Corners Community Church in Darien, Illinois. They are passionate about civility, compassion, and unity in a divided world.
The Better Samaritan is a part of CT's Blog Forum. Support the work of CT. Subscribe and get one year free.
The views of the blogger do not necessarily reflect those of Christianity Today.