How Churches can be Better Equipped to Help Survivors of Domestic Violence
Between isolation due to Covid, recent news of Gabby Pettito's life, and the popular Netflix series, "Maid," awareness of domestic violence is increasing. How is the Church responding?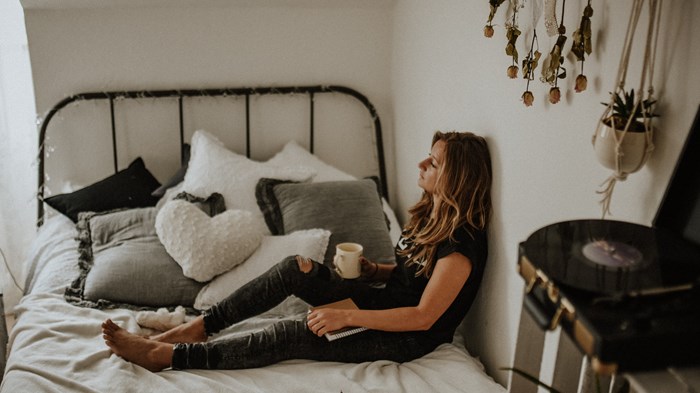 Domestic violence and abuse isn't new, however, and it's also not infrequent. It's been happening all around us for a very, very long time. Current statistics say 1 in 3 women and 1 in 4 men will experience some form of intimate partner violence in their lifetime. This means if you haven't experienced it for yourself, your sibling, parent, friend, or coworker will. So why does it feel like our society (and the Church) is just now learning about it?
My theory? We are just now learning about domestic violence because we are finally creating spaces for the survivor's voice to be heard - and churches are finally beginning to listen. For so long, survivors heard responses like, "Divorce is a sin," "You made your bed, now lie in it," and "You need to be submissive," or "Well, have you tried couples counseling?"
All of these uneducated questions and poorly worded responses result in victims' voices being silenced. But thankfully, times are changing, and this is where my story begins!
In 2019, I posted a personal Facebook post about the secret reality I was living in for 3 years, and to my surprise, thousands of people related to what I wrote. We soon founded the nonprofit, Speak Your Truth Today (SYTT) to support other survivors. We also have a private Facebook support group for domestic violence survivors, a space to share encouragement, resources, and provide support in recovery. Two and a half years later, we now have over 18,000 members worldwide, more than 20 team members nationwide who volunteer weekly, and on average, we have helped 3 people leave an abusive relationship every single week since we began.
Our mission is to amplify the voices of victims and survivors of domestic violence - many of whom have never experienced a safe space to tell their story. Many of whom attend churches and places of worship that don't provide opportunities for their voices to be heard. Many of whom have left the church because of the responses from their church family like the ones I mentioned earlier.
Helping the church identify, protect, and help survivors within their own church body has become another major passion of mine as I've watched so many of our members struggle to feel seen, heard, and loved by their own communities. It really is such a tragedy when the place that is supposed to love and protect its most vulnerable ends up doing more harm than good.
So how does a church care for survivors of domestic violence? What can churches do to protect their most vulnerable? So many things! It's hard to know where to start.
I believe everything boils down to education. Church leaders need to get educated on domestic violence - what it actually looks like (because the vast majority of abuse will never leave a mark), how to listen and speak with survivors (because language is especially important when dealing with trauma-victims), and how to physically help (because giving "thoughts and prayers" just doesn't cut it.) Most states have a 40 hr Domestic Violence Advocate training through local shelters that is relatively inexpensive. I would highly recommend all pastors and church counselors to complete this educational training and certification.
Churches need to have plans and policies in place for victims.
I think the next step is recognizing the reality that 1 in 3 women and 1 in 4 men means people in your own church body are likely already experiencing abuse. Churches need to have plans and policies in place for victims. SafeHaven Ministries has a certification program for churches in domestic violence readiness. This program is "the first-of-its-kind...designed to help faith communities receive comprehensive domestic violence training to develop a plan for how they would respond in cases of domestic violence in their congregation."
Finally, there are very practical ways church members can care for a survivor of domestic violence. The first thing that came to mind when I was creating a list was meal trains. Churches love meal trains. New babies, a sudden death in the family? You can always count on your church to provide home-cooked meals to help you out. But a divorce? I've never heard of a meal train being created for a (now) single mom going through a divorce, but I can tell you firsthand how incredibly comforting it would have been had my church done something similar for me.
Other practical ways to help survivors can include providing a temporary housing schedule, a childcare schedule, accompanying the victim to court, helping with filling out paperwork (as there is an unending amount of paperwork for a divorce or custody battle), providing protection from the perpetrator, raising funds to help pay for new housing / household things, counseling services, lawyer fees, etc. The list can go on! If churches are called to be the hands and feet of Jesus, you have to get involved.
Thankfully, my church got a lot right when I was going through my divorce. I slept on two church-friend's couches until I was able to find a place of my own. Church-friends wrote cards, gave small gifts, and just listened. I can't tell you with words how impactful this was for me during such a crucial time in my life.
If you take one thing away from this article, let it be to get yourself and your church educated on domestic violence. Education is key, and it can quite literally mean life or death for members in your own church body.
Hannah Hollander is a graphic/web designer and Executive Director of Speak Your Truth living in Fullerton, CA. After her personal story about domestic violence went viral, Hannah launched the Facebook group-turned-nonprofit to amplify the voices of victims and survivors of domestic violence through abuse education, linking survivors to resources, providing emotional support, and celebrating freedom. Visit www.speakyourtruth.today to learn more.
The Better Samaritan is a part of CT's Blog Forum. Support the work of CT. Subscribe and get one year free.
The views of the blogger do not necessarily reflect those of Christianity Today.