Are You Struggling with COVID-19 Grief this Holiday Season?
This science-based, 5-question Pandemic Grief Scale can help you understand how grief may be impacting your life.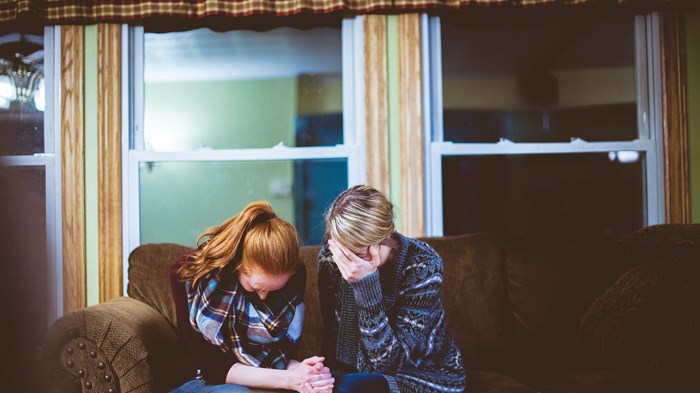 Holidays can be a difficult time of year, especially for those who have lost a loved one. In the spring, research showed that one in three Americans knew someone who'd died as a result of COVID-19 Today, as the death toll in the United States passes ¾ of a million people, that number has climbed even higher. With Christmas just a few weeks away the official COVID-19 number of deaths is closing in on 800,000 lives lost. And even if you don't find yourself among those suffering a personal loss because of the pandemic, you're certainly surrounded by many who are.
While work, family, groceries, home repairs, and Zoom meetings demand our attention, we can naturally be tempted to push our grief to the back burner. And yet it continues to simmer there, impacting our emotional health as well as our relationships. One anxious young man, a college student, stays glued to video games for hours on end. A middle-aged mother struggles to get out of bed in the mornings. A widower experiences an unexplained weight loss. A child begins acting out in school. For many, symptoms show up differently in different individuals, the CDC lists several common grief reactions:
Shock, disbelief, or denial

Anxiety

Distress

Anger

Periods of sadness

Loss of sleep and loss of appetite
We see signs of lingering grief are all around us, few of us know how to respond. Combine that with the loss of comforting rituals such as sitting in the hospital with a dying loved one or attending a funeral, and t he grief that compounds can seem overwhelming. That's why our team at the Humanitarian Disaster Institute has partnered with the The Pandemic Grief Project to make a version of their brief 5-question mental health screener available for free as an online automated quiz. The Pandemic Grief Scale is the most widely studied and used screener of its kind.
To determine how losing someone to COVID-19 grief might be impacting your well-being—or the well-being of someone you love—complete this free research-based quiz here.
The quiz will invite you to notice the ways that a COVID-19-related loss has affected your living and outlook on life. Simply select the answer that best represents what you are going through. Your answers will then be automatically scored and sent to you with valuable feedback and a link to helpful grief resources. The results of the quiz, offered immediately, help you to notice the ways in which your loss is impacting your mental health and daily functioning, whether mildly or severely. Don't worry, your responses are for your eyes only. Because the scoring is automated, we won't ever see your scores.
In some cases, the feedback you may receive may help to normalize feelings of sadness, numbness, and anger as being natural to the bereavement process. When appropriate, the feedback may suggest seeking support and professional guidance, such as making an appointment with a mental health professional or doctor. This quiz is not meant to replace professional help or guidance. And if you are struggling and feeling overwhelmed by grief, know there is help available. In the case of possible emergencies call 911 right away.
If you take this quiz, we hope that it will help you have a better understanding of how grief may be impacting your life. We also hope that the links to free online resources will be helpful and comforting. This After taking the quiz for yourself consider if there might be someone else in your life who might benefit from taking this grief screener. Feel free to share this article and link to the quiz with your loved ones, co-workers, church staff, and others.

We pray that this quiz will remind you that we all have an opportunity to extend care to those who are hurting this Christmas—including to yourself.
Jamie Aten and Kent Annan direct the Humanitarian Disaster Institute at Wheaton College, the first faith-based, academic disaster research center in the country.
The Better Samaritan is a part of CT's Blog Forum. Support the work of CT. Subscribe and get one year free.
The views of the blogger do not necessarily reflect those of Christianity Today.