What's in a Humanitarian's Carry-on? Pack for Your Next Trip with Their Favorites.
Humanitarians, aid workers & crisis responders told us their must-haves.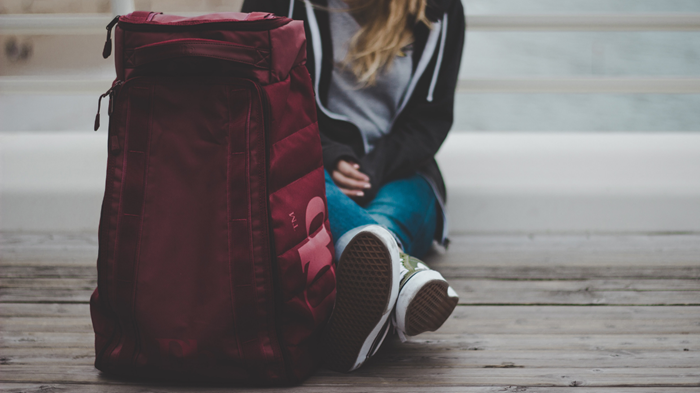 COVID seems to have had one of two effects on the work of aid workers and crisis responders around the world.
One, it made the work more vital and urgent than ever; or two, in many circumstances the work became extra hard or impossible to do.
Whether you've been 'grounded' for the last year and are just now getting back into the field, or have been performing crucial, COVID-related response all along, it's vital to carve out space for your own health. Contracting COVID on a trip—or burning out—renders you useless to the people you're trying to serve. But more than that, rest and refreshment are mandates from the Creator who built one full day of rest into every seven.
With that in mind, and knowing that so many of our friends and partners are world travelers, we reached out to them to ask: what do you use to maintain your well being while traveling? Is it a product, a method, or maybe a mindset? Take a look and learn from what they shared.—Kent
What are your must-haves for travel?
Something to read that would get your mind off of disaster work. Our minds need imagination. We need to be constantly reminded of a cosmic, kingdom perspective—especially when disaster tends to crush us into the brutal, bleeding present. — Michael Sawyer, FEMA Hazard Mitigation Officer and '19 graduate of the Humanitarian and Disaster Leadership M.A. program at Wheaton College.
Some kind of small gift for local friends you will make. I like to paint watercolor cards and write a little note. Also, bring along a stainless steel or plastic french press. These can be very expensive in many locations as they must be imported, and most you will find contain glass, which may shatter in your suitcase. If you enjoy Nescafe - more power to you! But I enjoy an occasional brewed cup of coffee, so the travel french press is perfect. — Sarah Wilcox, International apprentice at Samaritan's Purse and '20 graduate of the Humanitarian and Disaster Leadership M.A. program at Wheaton College.
We use and love everything from our friends at MiiR, but especially the partnership with Dana Tanamachi, who designed this gorgeous set. We use all of these! And the Pourigami is the best travel hack a coffee-lover will ever buy. — Jeremy Courtney, Founder and CEO of Preemptive Love
I travel very lightly most of the time. I do have a digital suitcase scale that is easy to use (and important, especially, for discount airlines that have very strict weight limits!). And I've found it helpful to keep small money in my suitcase for tips for hotel staff, etc. As for finding flights and hotels, I usually start with Skyscanner and Trivago. — John Frame, author of 7 Attitudes of the Helping Heart: How to Live Out Your Faith and Care for the Poor
Honestly, any earbuds or headphones. They don't even have to be noise cancelling, though I just caved and got AirPods Pro and did find them worth the investment. Listening to music or an audiobook while on a plane heightens the feeling of being in a liminal space for me and helps the time pass more easily. — Claire Stewart, senior manager of strategic initiatives at HOPE International
Noise-cancelling headphones! (When I traveled without kiddos). —Bethany Hiser, author of From Burned Out to Beloved
Antibacterial hand wipes (good for cleaning hands and icky surfaces); and because I'm a mom of young children, I always travel with Color Blast coloring books from Melissa & Doug. My kids color for whole plane rides with these books. It's amazing. — Michelle Reyes, Vice President of the Asian American Christian Collaborative
Anti-bacterial wipes, moisturiser, a water bottle and my own blanket and socks from home. —Genelle Aldred, British strategist
I always travel with a memory gel neck wrap pillow, as well as a small triangular pillow for lumbar support. This is great neck and back pain prevention to help with my ALS. —Mark Snyder, Founder of Sustainable Medical Missions
Stow-N-Go Organizer; I haven't had a chance to use it in the field yet, but my use on personal trips confirms this is a must for travel packing. I also always have a Tide To Go Pen; it's not an unusual item but frequently needed. The last thing you want when traveling with limited clothing is a stain. And if I don't personally need it, I typically find someone who does, which then leads to conversation. — Delaney Walsh, Emergency Management Specialist at FEMA and '21 graduate of the Humanitarian and Disaster Leadership M.A. program at Wheaton College.
Some of my favorites: First, a good, collapsible, travel pillow — you can use it in all sorts of places. I use a solar lantern like the Goal Zero Crush Light Lantern. It is so much better than a headlamp and I use it all the time when visiting refugee camps where there is not stable electricity. I always have a good, light, battery pack to charge phone and/or laptop, plus mobile WiFi (I like the Huawei Mobile WiFi E5577 or newer). — George Kalantzis, Founding Director, The Wheaton Center for Early Christian Studies
Purell Travel Wipes & some tissue that could be used for toilet paper in a crunch. Keep them with you because you never know when soap and toilet paper won't be available.
Also, a portable charger for phones and power converter. Make sure your computer cord is compatible (3 prongs to 2 prongs), I have learned that the hard way.
Sink Suds are great for washing clothes as needed. They don't take up much room and have come in handy multiple times.
—Danielle Kettunen, '21 graduate of the Humanitarian and Disaster Leadership M.A. program at Wheaton College
Here are some tips especially for HSPs (Highly Sensitive Persons):
First, give yourself permission to have a total emotional crash the first day. Give your travel mates a heads up and tell them what you need (e.g., space, hugs, affirmation, warm tea, etc.). Everything about traveling now is so totally overwhelming!
Second, be sure you bring a few items for sleeping that will help you to relax. That might be your favorite pillow, sleep top, essential oils, etc.
Third, when possible, ask your host/hotel/AirBnB all the questions that will help you know what to expect and what to pack. How firm is the bed? What kind of sheets do you have? Do you use those wretched plug-in air fresheners? Etc.
Finally, don't sweat it if you need to check a bag. HSP's often have a line item of things that they need while traveling. It's worth the $50 for peace of mind.
—Dorothy Littell Greco, author of Marriage in the Middle and Making Marriage Beautiful
Grateful for these suggestions from our friends. I appreciate the learning and work they do while on the move.
After reading the list, I'll add a few more items that have long helped my travel--specifically, with sleep. These help me maximise precious sleep on the road, or at least make it more enjoyable when I'm awake in the middle of the night:
First, an eye mask. Helps with light, and in some psychological way helps me feel at home and signals that it's time to sleep, wherever I am. My current favorite.
Next, earplugs. When finally asleep, you can keep the sleep going by keeping away disruptions, whether that is traffic, slamming hotel room doors, or the village cock-a-doodle-dooing or mooing just outside your window. Latest in bulk.
Finally, a Kindle with an interesting, not-too-boring but not-too-too-interesting novel (for me, usually involving spies or action or solving a mystery/crime): Even if without electricity, being able to read to sleep and/or being able to read for a couple of hours in the middle of the night if I can't sleep makes travel better and disrupted nights more enjoyable. —Kent Annan, Co-Director of the Humanitarian Disaster Institute
The Better Samaritan is a part of CT's Blog Forum. Support the work of CT. Subscribe and get one year free.
The views of the blogger do not necessarily reflect those of Christianity Today.