What You Need as Your Church Reopens
You have the power to make wise decisions.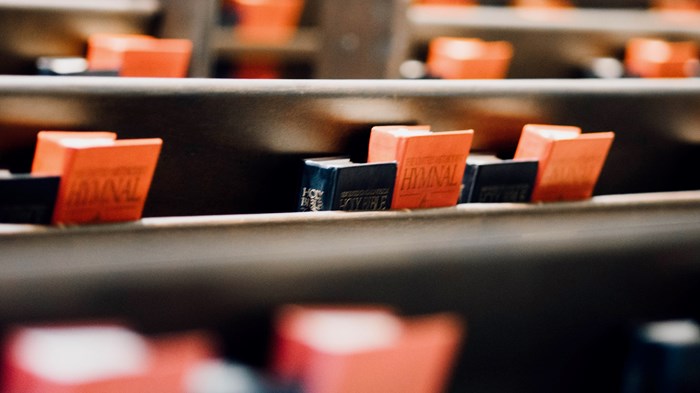 "For the Spirit God gave us does not make us timid, but gives us power, love and self-discipline" (2 Timothy 1:7).
While we are not called to be timid, the Spirit gives us power, love, and self-discipline. As you face decisions while reopening plans unfold, remember, you have the power to make wise decisions. You can make choices to love your neighbor. Self-discipline often looks like making sacrifices in light of that love.
Whether or not you choose to return to in-person services, here's what you'll need:
Good Communication
Communicate well. Ensure you're carefully reading church communications. If you have concerns, share those kindly with the leaders (Micah 6:8). Encourage your leaders during this time as well.
Patience and Humility
Reopening is complex, and the church has to consider many factors and take on many new tasks. Patience is one of the fruits of the spirit (Galatians 5:22) that we all need a lot of these days. We should also be humble, understanding that none of us completely understand the nature of COVID-19 and others will likely have very different perspectives than our own. Don't compromise safety, but be patient and humble.
Spiritual Maturity
The COVID-19 pandemic is a time when we can grow in spiritual maturity, by God's grace (James 1:2-4). For example, you may not like the way communion is done in your church during this time of transition. You can lament the changes, but also graciously recognize they are necessary to prevent compromising the safety of the vulnerable members of our congregation.
Unity
Value the unity of Christ and see the perspective of others. Some in your church will have very similar ideas to you about the reopening process. Others will likely feel very differently, while others are unsure quite what to think. 1 Corinthians says of Christ's body, "that there should be no division in the body, but that its parts should have equal concern for each other. If one part suffers, every part suffers with it; if one part is honored, every part rejoices with it."
Find how you can help to nurture unity during the stages of reopening and remember those who are suffering among you.
Witness for Christ
As we walk through this process of reopening, the way we do so is also an opportunity to let Christ's love and grace shine through our lives to each other and to our community (Matthew 5:14-16). The world is watching as we reopen our churches. Let's be committed to praying for our leaders, reading Scripture, and loving our neighbors well.
Checklist for Returning to Church
If you're walking out these things and feel a peace about returning to in-person church services, use our checklist to think through and anticipate what it might look like to implement each step.
Mentally visualizing and rehearsing what returning to church may be like will help you be better prepared for safely reentering your church again. Our checklist can help you plan for your (wise and joyful!) return to church.
This post originally appeared at reopeningthechurch.com.
The Better Samaritan is a part of CT's Blog Forum. Support the work of CT. Subscribe and get one year free.
The views of the blogger do not necessarily reflect those of Christianity Today.