How to Be a Church Ready to Respond Next Time
Plan for future crises with lessons learned from COVID-19.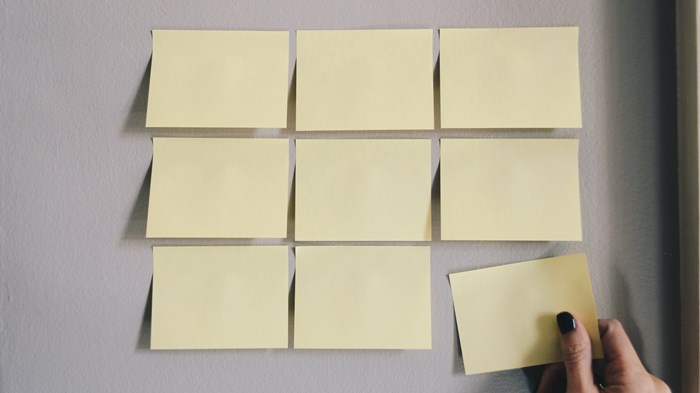 Disaster experts generally think of disasters as a four-part cycle of preparation, response, recovery, and resiliency. While the cycle can begin at any point, preparedness is often first. It includes understanding disaster risks, developing crisis plans, and practicing those plans before a disaster happens. The COVID-19 pandemic forced many churches to suspend in-person meetings, adapt to new ways of reaching their members, adjust strategies for community outreach, and think carefully about keeping their staff and members healthy. Writing down these lessons as part of a disaster plan will help churches be more ready for the next crisis, whether that is a chickenpox outbreak in the nursery or a community flood after a hurricane. As churches begin to reopen, now is the time to think ahead and work on preparedness so the church is ready to respond to the next disaster.
We see examples of this principle in the Bible. Beginning in Genesis 41, Scripture tells us that Joseph knew a severe famine would soon strike Egypt and the surrounding region. Under Joseph's leadership, Egypt began the logistical work of stockpiling food and resources a full seven years before the famine. When the disaster finally arrived, Egypt was able to care for its people and the nations around them. Congregational leaders can learn from this example and begin preparedness well before a disaster so that the church can take care of itself and its community.
KEY IDEAS IN DISASTER PLANNING
Disaster planning contains many steps and activities, but two key ideas stand out. First, know your risks. An important part of preparedness and resiliency is knowing and understanding the risk profile of an individual congregation. In 2019, I asked 300 clergy about their disaster plans. While the work is still ongoing, initial analysis shows that church leaders generally understand their regional natural disaster risks such as blizzards, hurricanes, tornadoes, wildfire, and so on. As an example, most earthquakes in the US happen on the West Coast and over two-thirds (68%) of the West Coast clergy identified earthquakes as a hazard to their congregation. The results are generally encouraging and similar regional patterns emerged for other natural risks.
However, church leaders did not seem to identify broader risks as hazards to their congregations. Threats of floods or epidemics are ubiquitous regardless of region in the US. Yet, only 47% of churches were concerned about flooding and 20% were concerned about epidemics or medical disasters. Flooding is one of the most common disasters in the country, and there are yearly outbreaks of the flu or related illness that routinely shutter schools and congregations. This should not cause fear. Rather, as churches move to reopen after COVID-19, part of their strategy should include time to re-evaluate their disaster risks.
Second, have a plan. Disaster planning can cover a range of activities including creating a disaster team for the congregation, developing plans to deal with the different risks, buying supplies and equipment, conducting training and drills, and so on. Planning may also include resilience activities like making changes to the church building to reduce risk by adding hurricane straps for high wind areas, clearing brush in wildfire zones, or adding extra sanitizing stations to reduce the spread of the flu.
Overall, 75% of churches had a disaster plan of some kind. But, looking at known hazards, churches were far less prepared. Returning to the original example of churches concerned about earthquakes, under half (45%) of those congregations had an earthquake plan. Reflecting on the current moment, around 20% of churches listed epidemics or medical disasters as a risk to their congregation. Yet, only 10% of those created a pandemic plan. In other words, this means that only 4% of churches in the study had a plan for epidemics or medical disasters of any kind before COVID-19. This presents churches with an opportunity. As reopening and recovery begin, church leaders can record and update their disaster plans with what they have learned over the last few months.
PLANNING FOR THE FUTURE
Experts recommend updating disaster plans every couple of years, and many church plans are badly out-of-date. Less than one-third (31%) of church leaders had conducted or updated their risk assessment in the last two years. More concerning, 17% of churches had not developed or updated a written disaster plan in the last two years. Similarly, 17% of churches had not trained their staff on their plan in the last two years. Not shown on the figure, around half of churches have never developed a written plan (56%) nor trained their staff on their plan (56%). Lastly, under a tenth (9%) of churches had conducted a disaster drill of any kind with their church. Taken together, this means that even though 75% of churches had a plan, most churches have not documented their plans, trained their teams, nor practiced the plan. COVID-19 has forced nearly every church to activate or create a disaster plan and reopening creates a unique moment to record and update that plan for future uses.
The prophet Habakkuk is told, "Write my answer plainly on tablets, so that a runner can carry the correct message to others" (Habakkuk 2:2, NLT). The goal was simplicity so that anyone reading the message could follow the message. The same is true with disaster planning. Creating and updating a plan does not need to be complicated or costly. There are excellent free resources from the Humanitarian Disaster Institute, the Federal Emergency Management Agency, and the Insurance Institute for Business and Home Safety to help churches develop, update, and test their disaster plan.
Response to the COVID-19 pandemic has united the country like no other recent crisis. From Alaska to Puerto Rico, churches closed as every state and territory in the nation activated their emergency plans in an attempt to stem the COVID-19 pandemic. In many states, recovery is on the horizon and churches are starting to reopen. But, like Joseph, we know that the church will face future challenges. As houses of worship reopen, now is the time to look towards the future, record the lessons learned during COVID-19, and improve planning so churches are ready to respond to the next disaster.
Author Bio:
Jason Pudlo (Ph.D., University of Oklahoma, Political Science) is an Assistant Professor of Political Science at Oral Roberts University in Tulsa, Oklahoma. His research focuses on congregations, disasters, and resilience. His academic writing has been featured in Public Administration Review and the Journal of Emergency Management. In 2019, he was awarded a research grant from the Louisville Institute to study faith-based disaster readiness. Academic publications on this project are forthcoming and initial results are available at the research blog Religion in Public.
Pudlo, Jason M. "Pastors, Pandemics, and Preparedness." Religion in Public, 7 April 2020, https://religioninpublic.blog/2020/04/07/pastors-pandemics-preparedness/
This post originally appeared at reopeningthechurch.com.
The Better Samaritan is a part of CT's Blog Forum. Support the work of CT. Subscribe and get one year free.
The views of the blogger do not necessarily reflect those of Christianity Today.