Lamenting Failure
God is doing something bigger and better than your project.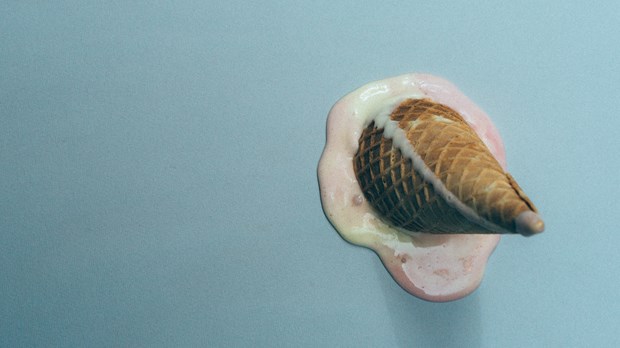 I knew my idea was going to work. The younger women were complaining they needed someone to advise and help them. The older women were sad about feeling sidelined and losing their sense of purpose. So, the obvious thing was to start a mentoring ministry. We'd pair younger women with older women and everyone would benefit.
We asked anyone interested to sign up, and we gained a sizeable list. To the best of our ability, we paired people, gave each party a list of guidelines, and then turned them loose. We occasionally sent out suggestions and encouragements to help them along the way, and we even created a get-together for the entire group. We were full of hope and excitement.
Within weeks, however, we knew it was an utter failure.
Younger women were complaining that the older women we paired them with just didn't understand the world they lived in. The older women were complaining that the younger women had no respect for the life they'd lived and the advice they had to offer. Some of the younger women were too needy, and they overwhelmed the older women. A few of the older women were so lonely that they monopolized the younger women's time without offering practical help.
Take Time to Grieve
I felt like a failure. I knew that it was my idea that had been a failure, not me, but that's certainly not how I felt. So I took time to let that truth sink in.
I took time to tend my soul rather than worrying about anyone else. I had to be selfish in order to be useful again. I didn't withdraw from ministry, but I took time to just plod along faithfully as I let God heal my feelings of disappointment. I didn't try any new ideas right away, but instead took time to heal and gain perspective. I was sad, and I needed to process that sadness for a bit before tackling any other big projects.
One thing that greatly helped me was spending time in the Psalms. The raw honesty of the Psalms fed my soul during that time of failure. I could lament with David and put my own problems into perspective.
The Psalms also provided a model for my own prayers as I wrote them out in a psalm-like fashion. I told God how deeply disappointed I was, railed against his people, and then came around to what a faithful God he is to put up with all of us. After weeks of this, I began to notice that my hope was rising and my frustration was receding. Most of all, I learned that God works in a far different manner than I do.
Evaluate What Went Wrong
After a time of healing, I could think clearly about what went wrong. Probably the biggest lesson was that we shouldn't randomly throw people together. Relationships have to form naturally. People are far too complex with much greater needs than can be met by simply pairing off.
I also learned that trying to do things too quickly and efficiently often backfires. We ended up spending far more time in damage control than we did in organizing the mentoring program in the first place. If we'd started small with a few people, we would have learned a lot and saved others and ourselves much grief.
Finally, I realized we had forged ahead without taking time to pray about the project. We said a few perfunctory prayers, but we listened to human voices far more than we listened to God's still, small voice.
Don't Let Failure Haunt You
I was a bit gun shy after that experience and afraid to try anything for fear of failure. But as I spent time evaluating what went wrong, I realized some things had gone right. At least a few of the pairs we'd assembled really worked. Some had found help and hope through our failed project, and that gave me encouragement. It helped me understand that God often works in small ways rather than the big, splashy ways in which I always want him to work. I even went so far as to feel that our failed project was worth it for the sake of those few, since they were truly helped. That gave me courage for future projects—the sense that God was doing something in and through our efforts, even when they seemed like failures. After all, he is the master of turning failures around. I am proof of it.
In retrospect, I am thankful for the failure. It taught me that God works in relationships, not in programs. And when I humble myself, I draw near to him, which is far greater than all the successes I can boast. I came to see that success and failure are not black and white—they are mixed, muddy, and gray. Only God knows the true success of any project as he tackles the deep work of rooting out sin and replacing it with his light and life in each and every heart. I came to see that as the true goal of any project—a place I could get to only by deeply lamenting my failure.

JoHannah Reardon loves learning through her failures. Find her devotional, No More Fear, and her family devotional, Proverbs for Kids, as well as her many novels at johannahreardon.com.