Wounded Leaders Wound Others
The negative effects of leading with unmet intimacy needs.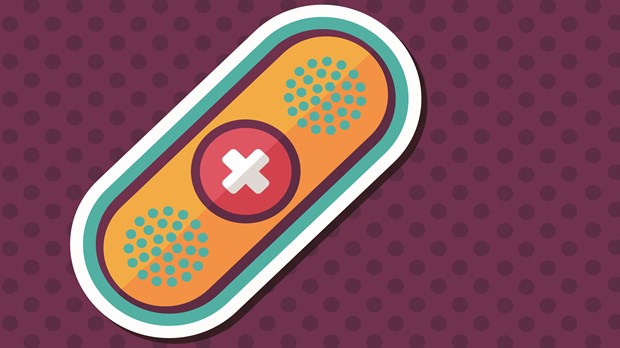 A life-giving leader understands the difference between being led by the Spirit of God and being driven out of an unmet need. A ministry or church that is personality-driven is usually led by a person who has a deep need for approval stemming from a fear of failure and rejection. A prevailing sense of worthlessness is often manifested in ministry by a need to achieve, perform for God, and win the approval of Christians, generating a "rockstar" complex. The apostle Paul warns us in Philippians 2:3–5, "Do nothing from selfishness or empty conceit, but with humility of mind regard one another as more important than yourselves; do not merely look out for your own personal interests, but also for the interests of others. Have this attitude in yourselves which was also in Christ Jesus" (nasb).
There are inherent dangers in a personality-led ministry. People can become focused on the person rather than on Jesus. A person's gifting, though God-given, can be distorted by arrogance and pride rather than through yielding at the cross.
The measure of a life-giving leader is not in the quality of teaching she shares or the prophetic word that she gives or even the number of hours she prays. It is found in the fruit that is manifested in her life when she is behind closed doors. James 3:17 says, "But the wisdom from above is first pure, then peaceable, gentle, reasonable, full of mercy and good fruits, unwavering, without hypocrisy" (nasb).
Intimacy Needs
God created each of us with intimacy needs. According to Dr. David Ferguson and Dr. Don McMinn, we each have ten intimacy needs. Here is a list of the top ten intimacy needs from their book, Top 10 Intimacy Needs:
When these needs are not met, soul-wounds can occur, and a prevailing sense of worthlessness may develop. When affirmation is missing and intimacy needs are not met, performance becomes the basis of self-worth. Believing the lie—that love is about what she does, rather than who she is—a leader may crave love and acceptance from God and other Christians. Driven to lead, she seeks approval through spiritual achievement and ministry success. Meeting a need for affirmation and approval, women's ministries can be used by leaders as a source of identity. Jane is a perfect example of a woman who developed a soul-wound that negatively impacted her leadership.
Soul-Wounds Spilling into Ministry
Jane grew up in an alcoholic family where emotional and verbal abuses were an everyday occurrence. None of the ten emotional needs were met by her parents. Her father was rarely home, and when he was, he barely spoke to her. Overwhelmed by his responsibilities and his wife's drinking binges, he isolated himself from the family.
Jane's mom was drunk most of the time, so Jane was left to care for herself with no one to love and encourage her. Often she would come home and find her mom in bed. With no one to greet her, ask her about her day, care about what she thought or felt, or hear about her dreams and plans for the future, her childhood was lonely.
Since her intimacy needs were not met at home, Jane found a way to get her needs met through unhealthy relationships with boys. Eventually she married twice, with both marriages ending in divorce. She simply wasn't equipped for relationships that required healthy emotional attachments. She sought approval through her job performance, which drove her to work 50 or more hours a week. Her emotional insecurities caused an anxiety disorder which led to binge eating, causing her weight to drastically fluctuate.
One of Jane's coworkers invited her to church, and it was at this service that Jane experienced the love of Jesus and became a Christ-follower. Ecstatic at the love she felt from her new relationship with Christ, she threw herself into the activities of her local church. The pastor was eager to give some of his responsibilities away, especially when it came to women's issues. So Jane became the women's ministry leader. Her need to perform drove her to devote countless hours of ministry with little to no personal boundaries.
After working tirelessly to develop a conference, her unmet needs for affection and acceptance surfaced when some members of her leadership team challenged a few of her ideas at a pre-conference meeting. Jane blew up at the women, accusing them of sabotaging the conference and ruining all of her hard work. The women left deflated, unheard, and angry. Eventually, they stopped volunteering with the women's ministry, finding other areas in the church to serve. In reality, these women had legitimate concerns and were trying to have an honest and open conversation with Jane. But because of her soul-wounds, Jane perceived their concerns as criticism, triggering her unmet intimacy needs, and she responded out of insecurity and fear.
Suppose Jane had worked through her unmet intimacy issues in counseling or with pastoral oversight. The meeting may have looked like this: the women present their concerns about some of Jane's ideas for the conference. Jane, desiring to provide life-giving leadership to her team, listens intently to their concerns, validates the team by thanking them for their hard work, and acknowledges how hard it can be to bring concerns to a leader. The group has an open and honest dialogue about the conference, and everyone leaves feeling heard and appreciated. Each woman stays a part of the team and continues volunteering within the women's ministry.
Heal Soul-Wounds
If you recognize yourself in this scenario and realize that a soul-wound is driving your need to lead and minister, then ask yourself this question: "Am I leading because I am being led by the Spirit, or am I leading because it fills a need to be loved and gain approval?" If your answer is yes to the latter, please understand it's easy to read this in an article, but it's hard to recognize in the moment. Soul-wounds can be healed, but it takes being honest with yourself, humility, and the willingness to change. The following are steps you can take to heal your soul-wounds:
Share with a mentor. Talk openly about your issues with your spiritual authority such as your pastor, an elder, or a spiritual mentor. James 5:16 says, "Confess your sins to each other… so that you may be healed. The earnest prayer of a righteous person has great power and produces wonderful results."
Seek counseling. When you receive counseling from a trained professional, you don't have to worry about that person sharing your issues. HIPPA laws protect your confidentiality. Make sure that the professional counselor approaches therapy from a Christian perspective.
Have an accountability partner. An accountability partner is someone you can trust. She isn't afraid to call you on the carpet, hold your feet to the fire, and encourage you to move forward. Hebrews 10:24 says, "Let us think of ways to motivate one another to acts of love and good works."
Seek prayer support. There is a plethora of Scriptures encouraging us to pray for one another. Second Thessalonians 1:11 says, "So we keep on praying for you, asking our God to enable you to live a life worthy of his call. May he give you the power to accomplish all the good things your faith prompts you to do."
Step away from leadership. This step takes great self-awareness, humility, and maturity. If necessary, for your sake and for the sake of the women you lead, step away from leadership and give yourself the gift of time to let the healing begin. This doesn't mean that you will never lead or minister again; however, it does mean that you will be able to minister to others from a healthy emotional and spiritual place. So, what would stepping away look like? Many leaders who have needed to step away take an agreed-upon sabbatical, perhaps six months or a year. During this year, it is recommended that you receive therapy to work through the emotional challenges that hinder your ability to have healthy relationships, as well as rest. Resting, both physically and emotionally, is restorative to both your body and soul. Also, finding hobbies that bring you joy brings balance to your life.
Julia Mateer is a writer, speaker, therapist, director of women's small groups at Bayside Community Church, and author of Life-Giving Leadership. You can connect with Julia on her website. This article is excerpted from Life-Giving Leadership. Pages 129-134. Copyright 2016 by Julia Mateer. Used by permission of Leafwood Publishers, an imprint of Abilene Christian University Press.