On the Road to Racial Reconciliation
Valuing reconciliation is not the same as actively engaging in it.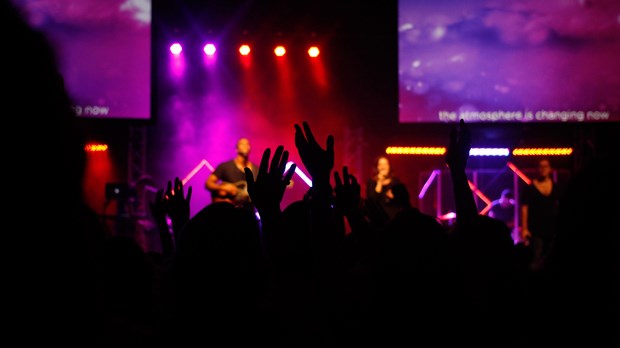 I used to belong to a church that no longer exists. We were founded on a vision of being a multicultural worshiping congregation that was empowered by the Holy Spirit to do innovative outreach in the community. For me it was a dream come true. However, after I had been a member of this thriving church for 12 years, it folded. It's hard to pinpoint the ultimate reason for our demise, but as I look back on it, we couldn't successfully navigate the complexities of creating a diverse culture to facilitate lasting change. Our leadership was not equipped to help move people out of old patterns and did not empower others to deal honestly with the need for healthy systems where issues of trust could be adequately addressed.
Many churches and organizations want to promote and facilitate racial reconciliation, but most make very little progress in actually changing the intrinsic culture of their group. By examining the theology, sociology, psychology, and organizational change theory involved in reconciliation, I discovered that a journey with landmarks and distinctive phases is the best way to think about the reconciliation process. This is what will help churches and organizations and communities actually move themselves forward in the reconciliation process. Understanding this is the crucial first step in the Reconciliation Roadmap.
A Process That Works
I began the process of analyzing and explaining the reconciliation process when I was a doctoral student. My goal was to develop a viable model based on my years of experience with racial and gender reconciliation as a consultant to churches, Christian colleges, and organizations. It wasn't enough, though, to simply document the many personal and professional experiences reported by my students and other participants in the diversity trainings I facilitated. Nor was it enough to generate a theory that captured ideas of reconciliation if they could not be duplicated or implemented in other contexts.
It was crucial to develop a process that was rooted in solid principles of individual and systemic change. Therefore, undergirded by the theological urgency established in chapter one of my book, the first conceptual brick of the model came from social psychology. In the midst of my studies I came across a theoretical framework known as Contact Theory, which suggests that relationships between conflicting groups will improve if they have meaningful contact with one another over an extended period of time. This contact must occur in a mutually beneficial learning environment and involve multiple opportunities for the participants to have cooperative interactions with one another. According to the theory, this type of contact will likely decrease the hostility between the groups because the animosity is typically fueled by stereotypes that result from limited exposure.
Contact Theory proposes that if diverse groups spend extended time together, their intergroup conflict and the negative effects of racism and ethnocentrism will gradually decrease and possibly even disappear altogether. A theoretical way to explain what many of my students, clients, and colleagues had experienced over the years as they engaged with one another in extended positive contact was exactly what I had been looking for! Contact Theory was the key that unlocked the conceptual door of the Reconciliation Roadmap.
After I established Contact Theory as my theoretical foundation, the model continued to evolve, and my focus shifted toward practical application. When I was working as a consultant and developing my own curriculum for training, I identified specific characteristics and skills that indicate whether a person or group is actively engaged in reconciliation. Not all people have the same social skills and motivation to cross vast racial and ethnic barriers, regardless of any moral concern they might express. Valuing reconciliation is not the same as actively engaging in a process that requires commitment and sacrifice. I understood the need for people to interact in positive ways for an extended period of time, but I wondered how I might actually motivate people to do it!
Then I was introduced to Benjamin Bloom's taxonomy: an order of learning objectives within education. In Bloom's classification system, learning at a higher level is dependent on having attained prerequisite knowledge and skills at a lower level. As these skills are achieved, the taxonomy clearly describes what the learner should be able to do as a result of having acquired certain skills. I applied the taxonomy to the Reconciliation Roadmap as a means of motivation and a rubric for development. Here are the key objectives this taxonomy helped me address:
describing what a reconciler should be able to know, feel, and do as a result of progressing through each stage of the model
listing the specific skills or metaskills that a person must develop in order to become an effective agent of reconciliation
naming the specific landmarks and clarifying the intended goal of each one
identifying what people need to learn before moving on to the next phase
Early on this model was conceptually grounded in social psychology and educational theory and focused on individual learning rather than group or organizational change. That was not enough. I want to teach people how to be reconcilers, yes, but I also want to train them to build communities of reconciliation. It's not enough to build a model for individual change if we ignore the groups that shaped them and the communities in which they live. Cultural transformation in a church or organization must go beyond interpersonal models of changing "one person at a time," which dominates Western evangelical thinking. The goals of reconciliation need to shift from interpersonal acceptance to building reconciling communities of racial, ethnic, class, and gender diversity.
People around the world are experiencing significantly different types of conflict, however, and therefore their approach to reconciliation will necessarily differ. For example, some people are living in sites of "hot conflict." When there is shooting, bombing, raping, and genocide, there isn't time or space or capacity for discussing a reconciliation model! Instead, with "hot conflict" the emphasis must be primarily on ending the violence and finding ways to mediate the immediate conflict and facilitate some stable boundaries to negotiate peace.
"Cold conflict," on the other hand, is an indirect ongoing theological confrontation that does not offer hope of peace or honor for those who engage in it. The absence of direct and active violence in zones of cold conflict can lead to the assumption that there is no antagonism there. However, chronic inequality and devaluation of people groups engender a strife that hovers just beneath the surface, and we often see it erupt over even the slightest provocation. There are many instances in the United States of racially charged aggression, gender inequity, and systemic injustice, and the majority of these would be characterized as "cold conflict." The strategies necessary to bridge the racial, religious, gender, tribal, and cultural divides of cold conflict and be difficult to grasp. It is for these spaces and places of cold conflict that I offer the Reconciliation Roadmap as a guide.
Defining the Landmarks
I have identified five primary landmarks as signs of progress that will produce lasting personal and cultural change in people and groups who seek to live out the biblical vision of reconciliation together as a diverse community:
catalytic events
realization
identification
preparation
activation
Catalytic events are vital in the reconciliation process, as they are the primary vehicles for moving people out of old patterns, assumptions, and perceptions and into transformative cycles of change. The other landmarks focus on the attitudes, knowledge, and skills necessary to grow and achieve authentic and lasting reconciliation.
This model is unique in that it goes beyond the historical practices of adding personnel and increasing the number of culturally diverse people in a group (which rarely, if ever, works). Such strategies have not proved effective in transforming the patterns of how people relate to one another. And education and training alone can't do it either. The Reconciliation Roadmap demonstrates the ongoing process necessary to produce systemic change and aims to teach you how to build communities of reconciled people. Take a look at the Roadmap diagram to get a feel for each phase in the model.
The Reconciliation Roadmap guides the process for reconciling communities with racial, ethnic, and other societal differences. It helps individuals and groups navigate the arduous path to enduring systemic change. Ongoing interaction in a collaborative environment is inherent in every phase, and a foundational commitment to forgiveness, humility, and the pursuit of justice is woven throughout the model.
Now that you have this overview, I invite you to join me on this transformative reconciliation journey. I guarantee that there will be personal and systemic transformation as we engage in this life-changing process of social healing together.
Rev. Dr. Brenda Salter McNeil is an associate professor in the School of Theology at Seattle Pacific University and serves on the pastoral staff at Quest Church in Seattle. This article is taken from Roadmap to Reconciliation; copyright 2015 by Brenda Salter McNeil. Used by permission of InterVarsity Press, P.O. Box 1400, Downers Grove, IL 60515-1426.