God Calls All Women
But we don't all have the same calling.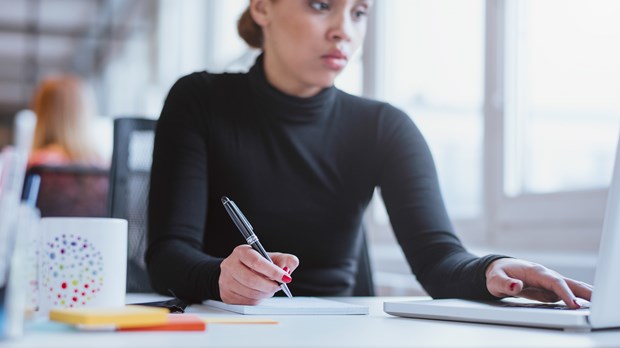 Understanding our identity in Christ gives us purpose. God has a specific purpose for each of us, a unique calling for each individual. Our shared and primary purpose is to become disciples (followers) of Jesus Christ. Our secondary callings are unique and are birthed out of our submission to the primary calling.
The body of Christ misses out when we attempt to force all women into one constrained understanding of the role and responsibilities of women. Christ's transformation does not mean we blindly do as other good and godly people say we should. If we are simply content to go along just to get along, we will never come to realize our true purpose in life. A great mentor and a safe community of believers will consistently point us to Christ and challenge us to follow him as we seek clarity on our faith journeys. A godly mentor models Christ's character, while calling us to completely surrender our will and desires to God's will for our lives.
God is the creator of all things, and his creative vision is big enough to include women from all walks and stages of life, from different backgrounds and cultures. His kingdom purposes transcend generations. His will is big enough to include young girls like Rhoda, who commit themselves to prayer, and virgins like Mary, the young mother of Jesus. His plans are big enough for women like Elizabeth, Rachel, and Hannah—all of whom experienced prolonged seasons of infertility. His purposes include women with pagan pasts like Ruth, prostitutes like Rahab, and rejected, widowed, adulterous women like the Samaritan woman at the well. He sees marginalized and enslaved women like Hagar, and old women like the prophetess Anna. We compassionately embrace women like these because God's purpose and plans include all of them. God's purpose includes you as well!
Sadly, we live in a world where women constantly receive messages that communicate, You are not valuable: You're not smart enough for this job or capable enough to earn that amount of income. You are not skinny enough to fit into those jeans. You are not attractive enough to date that guy or to have a man fully commit to only you. You're not competent enough to be a leader. You are not a great parent. You are not an excellent wife. And when we feel insecure or feel inadequate, it is easy to degrade or reject women who are either more confident than we are or who have made different choices from our own. This rejection somehow makes us feel better about ourselves and more comfortable with our choices, if only for a moment.
Does this happen in the church? Of course it does. This monster rears its ugly head in the guise of comparison and envy. In a shallow attempt to feel better about ourselves, women play games of one-upmanship. This intragender division referenced in Dr. Cleveland's research reveals that we lack confidence in our own skills, abilities, and choices, and our identity in Christ is not secure. As a result, we add to the mounting list of things our sisters in Christ "should" be doing to gain our approval and acceptance.
Young, single girls should go to college or to the mission field. Married women should have children (and the more they can have, the better). Mothers tend to get an extra wink for staying at home or choosing to homeschool. And what about the multitudes of women—some lost, some barren, some college students, some single, some old, some divorced, some widows, some single mothers—who come to church and sit on the sidelines waiting for someone to notice them and invite them in? These women are no different from me in that they want embracing and they need encouragement and direction concerning their role in God's kingdom.
The more I learn, the better I understand that God reveals his will for each of our lives in very specific ways at opportune times. In my own life, I find he often clarifies direction within the context of Christian community. In other words, my spiritual gift of leadership was not given to me so I can have a long title behind my name or earn a great paycheck. Don't get me wrong: those can be nice benefits. The gifts of God, however, are given for serving the people of God, and it is for this reason and purpose that I labor.
There is a significant difference between living my life on purpose and aimlessly moving through life without direction. I am able to do the former because I have been embraced and nurtured within Christian communities where God was clearly at work. First, I committed to the primary calling of being a disciple and follower of Christ, and only then did I get clarity about my purpose or role in God's kingdom.
The Word Made Plain
The biblical narrative makes it clear that God does not call all women to the same choices or life paths; however, he does call us all to follow him. He does call us all to a united Christian community. Our spiritual journeys are really about serving a God who is good, and about knowing without a shadow of a doubt that through Christ's finished work on the cross, we are made righteous before that same God. Through salvation, God himself has done a great work in us. Our faith tells us he has great plans for us. Because of our faith and through the power of the Holy Spirit, we are equipped to persevere and to work. In spite of our challenges and our suffering, we can live with power, hope, and joy as he intends. Mentoring can be a catalyst God uses to deepen our relational commitment to other women and to his church. Mentoring as intentional discipleship affirms our true identity in Christ and reminds us of the power of the Holy Spirit at work in community through us.
To practice this theological truth, we must understand God's loving message and posture of embrace toward all women.
To the single women: Your singleness is a gift from the Lord, even when it doesn't feel that way. Be generous with your gifts, and treasure the time God has given you to worship him without distraction.
To the wives: God doesn't just want to change your husband to give him a hope and a future. God wants to transform you as well. Look up in reverence to God. Watch and pray.
To the widows: God understands you have suffered an extreme loss. Take time to grieve and care for your soul, and understand that your loss is not the end of the journey. God still has a purpose for you, and he will comfort you and give you peace.
To the single mothers: God sees you! Like Hagar lost in the desert with a crying baby and no resources, God will provide for you and your children. Trust him and obey.
To the barren women: God is with you in your trial. He accepts you, and you will be fruitful for his kingdom. Throughout the Bible, God used countless faithful women—like Miriam, the prophetess Huldah, Mary of Bethany, Priscilla—and we don't know if they ever had children.
To the mothers: You are not in charge of your children's salvation. God is. After a certain point in life, you are not even responsible for their choices. They are. Model for them a life devoted to God, train them, and release them to God's care.
To the women who work outside the home: Like Deborah and the model of the Proverbs 31 woman, God has enlarged your territory. Do not take your opportunities to influence lightly. Glorify God in your work.
To the older women: There is no such thing as "retiring" from God's kingdom work. Run your race faithfully until the end. Walk, roll, or limp if necessary, but don't give up on the journey! Remain faithful and diligent. Take women under your wings and be an example of how to finish well!
To the younger women: Respect your elders. Sit at their feet and learn from them. There is nothing new under the sun (Ecclesiastes 1:9).
To all God's daughters everywhere: We have a responsibility to remember our identity in Christ and the work of the Lord in our lives.
Since we are all created in the image of God, we must compassionately embrace God's message for all women.
Natasha Sistrunk Robinson is the visionary founder of Leadership LINKS, Inc. and author of Mentor for Life: Finding Purpose through Intentional Discipleship. She desires to intentionally serve as a credible witness of Christ's leadership to engage, equip, and empower people to live and lead on purpose. She is a graduate of the U.S. Naval Academy and Gordon-Conwell Theological Seminary in Charlotte. Natasha has over 15 years of leadership and mentoring experience, and is a sought after speaker, leadership consultant, and mentoring coach. Connect with Natasha through her website, blog, Facebook, or Twitter. This article is taken from Mentor for Life by Natasha Sistrunk Robinson; copyright 2016.