How to Spot Rising Women Leaders
If we want to see more women leaders in the church, we need to look for them.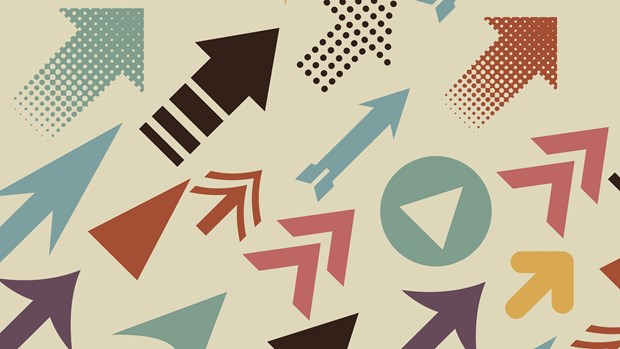 I sat in the front row listening intently to a woman who taught from the Bible with wisdom, grace, and knowledge. I was mesmerized by her. Like a sponge, I soaked up every bit of wisdom she poured forth. The impact she had on me and hundreds of other women that day was immeasurable as she encouraged us to be more fully devoted to Christ.
This amazing teacher wasn't on staff at the church, though. In fact, there were no women on staff or in any leadership roles. Other than "pastor's wife," she had no official role or title. This didn't surprise me. At the time, I didn't know any women who were paid pastors or church leaders. I did know of a paid church counselor at a large Methodist church in our city, but that was it. I had no model for what women in ministry could look like, and that was troubling to me.
Since I was a little girl, I've felt a stirring in my heart to serve in the local church. I felt called to ministry, yet I didn't see any way to fulfill that call. So I ignored it for years. When I started attending another church where women in leadership were valued, however, everything changed. The small-group pastor at the church saw leadership potential in me and encouraged me to lead a small group. Ten years later, I'm a pastor and a small-group director. Now I have the great joy and opportunity to help other people move into leadership roles.
We Need Women Leaders
Sadly, women leaders are not well represented in our churches. Without women leaders, however, only part of God's image is reflected. Before the fall, men and women related to each other as co-rulers, both made in the image of God, taking dominion of the earth together. As a result of the fall, this beautiful synergy between Adam and Eve was tragically skewed. God's redemptive plan is to restore everything destroyed by sin, including male-female relationships.
The church—and the world—need what women leaders uniquely offer. We are nurturers, team builders, collaborators, prayer warriors, and strategists. We bring compassion, tenderness, transparency, vulnerability, encouragement, and wisdom. Without women leaders in the church, only half of what the church has to offer is expressed. And unfortunately, this pattern of women being overlooked will continue unless we do something to change it.
Who recognized your leadership potential and put you into a position of influence? We all get into leadership because someone else saw our potential and helped us get there. Now we as leaders have the opportunity to do that for other women. We must identify women leaders so we can impact our communities with the full strength of the church.
Meet Kara
The church lobby was filled with people. Out of the corner of my eye, I noticed a cluster of women gathered around a small-group leader named Kara. The women were silent, hanging on every word. Kara had successfully led two women's small groups, gaining influence with the women at church. As she gained influence, she used it to impact them by pointing them to Jesus and encouraging them in their spiritual journeys.
Watching Kara that Sunday morning as women gathered around reminded me of the time I first recognized her leadership potential. Just a few years ago, a friend and I gathered to discuss what we saw in Kara. There were three traits that let us know she had leadership potential.
Life-Giving
The most important trait for leaders is a desire to emulate the life-giving nature of Jesus. Life-giving people love God. Because they've experienced his great love, they love people. A Christian that focuses on right behavior and right doctrine strangles relationships. A life-giving person focuses on the love and grace of the Lord Jesus Christ. Relationship trumps rules and law.
We are naturally drawn to life-giving people, and people in our church are definitely drawn to Kara. We could clearly see that Kara is life-giving because:
her speech is encouraging, not gossipy. She focuses on others' strengths rather than their weaknesses.
she chooses to see the best in people—not blind to truth, but hopeful in their ability to move forward on the right path.
she creates a environment that encourages abilities, promotes change, and allows mistakes.
Listens Well
One important mark of a good leader is the ability to listen—really listen. Why is listening so important?
When a person feels heard, they feel loved—leaders must help others feel loved.
People who listen well understand that life is about others. They listen because they care about others.
People who listen well exemplify self-control, which is fruit of the Spirit.
People who listen well are able to respond wisely rather than act reactively.
People who listen well also know how to listen to the voice of the Holy Spirit.
Several years ago, my daughter and I met a few women for lunch. One woman talked extensively about herself, leaving little room for anyone else to talk. Upon leaving the restaurant, my daughter remarked, "That lady is a selfish listener," and she was absolutely right. James 1:19 says, "Understand this, my dear brothers and sisters: You must all be quick to listen, slow to speak, and slow to get angry." People who listen well to others have a selfless heart and genuinely care for others, and Kara had exemplified good listening in her small group.
Articulates Vision
Being able to articulate vision is a mark of leadership. Church leaders in all areas of ministry must be able to answer the "why" questions: why the ministry exists, why it's important, and why they do what they do.
Understanding the vision of the church is also important. Leaders understand and support their leaders—whether the ministry point person or the lead pastor. If a leader disagrees with a decision, she talks about it with the appropriate people behind closed doors while publicly supporting the church and leadership. She understands what it means to appropriately submit to authority.
We've seen Kara do this again and again. Recently, a new church member asked Kara why we don't have women's ministry in our church. Kara answered the question clearly and joyfully, articulating our lead pastor's vision: real life change happens in the context of relationships, so we provide small groups that women can join rather than hold separate programming for women. With Kara's clear explanation, the new member understood the "why" behind our decision not to have women's ministry and how she could get involved.
Over the years, we've only seen Kara grow in her leadership. We've intentionally invested in her and guided her toward her next steps in leadership. But the first step was simply recognizing her potential.
If we want to see more women in leadership positions, we must take it upon ourselves to identify potential leaders in our churches. Watch for life-giving women who can listen well and articulate your church's vision, and consider it a privilege to help them take their next step into leadership. Together we can develop more women to serve in the church, which in turn will reflect God more fully.
Julia Mateer is a writer, speaker, therapist, and director of women's small groups at Bayside Community Church. You can connect with Julia on her website.