Hollowed Out, Hallowed In
Leading during a time of personal trauma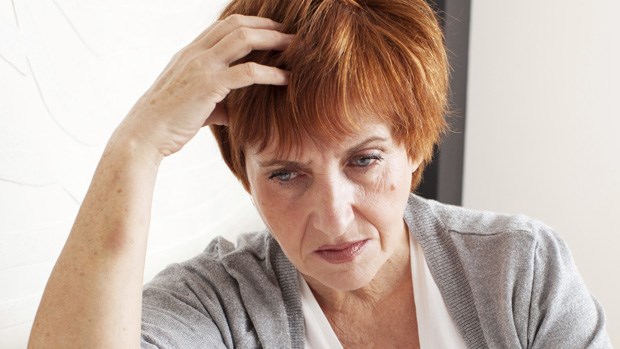 As leaders in ministry we expect ourselves to have the answers for the walking wounded who come to us for counsel. Depending on our gifts and our roles, we deliver the sermons or teachings that heal, the physical gestures that comfort, the counsel that soothes, or the silence that reassures. We pray. We do our jobs: We stand in the gap and assure those walking wounded that this present injustice or that past violence will not be the final word in their lives.
But what happens when trauma flattens us and every breath we take becomes a dry heave? How do we lead when, all of a sudden, those reassurances we've doled out to others leveled by trauma don't fix ours?
My personal trauma unfolded last fall. It involved my discovery of decades-long drug and alcohol abuse, addiction, and mental health disorders in an immediate family member. Children's Aid had placed the family member's toddler in foster care and would petition to make the child a ward of the Crown. I didn't know if all the family knew the full scope of what was happening. "Just take the child!" someone screamed at me on a long-distance phone call one day. Numb with shock, my husband and I said a tentative yes to Children's Aid's request to consider taking in the toddler.
As weeks progressed, my marriage stretched as my husband had the courage to name the 20-year old boil of cover-ups, enabling, and avoidance that had marked our relationship with that addicted, strung-out family member. Toddler aside, that boil needed the hot compress of all-or-nothing truth and a swift lance of accountability before we could move forward. And in the middle of that awful skid into a reality I'd denied for far too long, Children's Aid decided we couldn't take the toddler after all. Not approved! We lawyered up and began to ride the roller-coaster that's Ontario's family court system.
Addiction. Mental health disorders. Not approved. Denying this trauma couldn't cut it down to a manageable size. My welcome escape into the stress of working with a new boss and tackling a to-do list that's grown exponentially as a result hasn't worked either. I wake up most mornings with little energy to run from the questions that don't come easy: Lord, why do I need to consider what my husband and son need? That child needs to be with us­—justice comes first, doesn't it? How could Children's Aid not have approved us? Why do I enable this family member so when it hurts my marriage? Can't you heal right away?
Two things help me to do my job, my leading, in ministry on the days when I'd rather bargain with God, my husband, Children's Aid, and my family until this all gets fixed…right away, my way.
First, I've recognized that a kairos moment is upon me.
This bone-deep collision between values, advocacy, and decades-old toxic build-up is too high to get over, too low to get under. And so, at the end of myself, finally I've recognized that I'm being hollowed out. In her book Pursuing God's Will Together: A Discernment Practice for Leadership Groups, Ruth Haley Barton calls this shedding, a willingness to let even great values die to give God room to start something new. "What will you lay aside so that you will be open to new gifts of grace?" she asks. "People involved in the process of shedding may need to humble themselves or give up values they usually cherish in pursuit of the greater good." Sure. But most days I feel as if I have to lay that toddler aside, surrender my core value of justice…for what? What gift will ever make that OK?
"Will the gift of spiritual transformation do? Will I do?" Jesus asked me one day.
Second, I've chosen how to wait.
"Sing, O childless woman…Enlarge your house; build an addition. Spread out your home, and spare no expense! For you will be soon be bursting at the seams." Isaiah's words burned my lips one Friday morning as I woke up out of a half-dreamed prayer in which I'd asked God why he wanted to stretch my husband and I so in the very areas that hurt the most and needed healing. I clung to those words the night Children's Aid told us we hadn't been approved to take the toddler. I cling harder as legal doors remain shut, Children's Aid continues to lay challenge after challenge before my recovering family member, weeks have turned into months, and that toddler remains in foster care.
And I choose to believe Paul's declaration in Philippians 4:6-7 that peace will come as I tell God what I need and thank him for what he's done. My days of I-think-this-is-what you want-to-hear-God prayers have morphed into specifics: "I need that family member healed. This toddler needs their parent back. I need you to tell me this will work out!"
Our family's nightly prayer of examen (reflecting on the day and giving thanks for all of it) has also hollowed out. It's a simpler prayer now, perhaps because we thank God for what is and has been, not for what we want to see him do. There's now room to see what God has actually done.
I give thanks for the gift of friends who listen to my bald honesty without judgment and who hold the story close; for the strong circle of prayer supporters, fellow leaders most of them, who take the time to e-mail us or Skype; for our cousins who paid for our family lawyer—one of the best in Toronto. My husband and I thank him for each other—a strained prayer on the nights when I wonder why I had to marry a man who isn't afraid to name strongholds and pull them down and my husband wonders why I ignore the significant relationship-restoration work that needs to be done before we can truly welcome the toddler.
I wish I could write that I don't ever eat my feelings, rush to enable, play the blame game, minimize, or choose distractions over silence in God's presence. I do. But as this process unfolds, one thing I do know: The best I bring to my leadership, to my job, is my transformed self. So I choose to let the Holy Spirit hollow me and hallow me. A new gift of grace waits.
Renee James is the communications director for Canadian Baptist Women of Ontario and Quebec and edits its award-winning magazine, Live. She blogs infrequently at ReneeJames.org.