September 5, 2020
Weekly Meanderings, 5 September 2020
Our weekly selection of links across the web.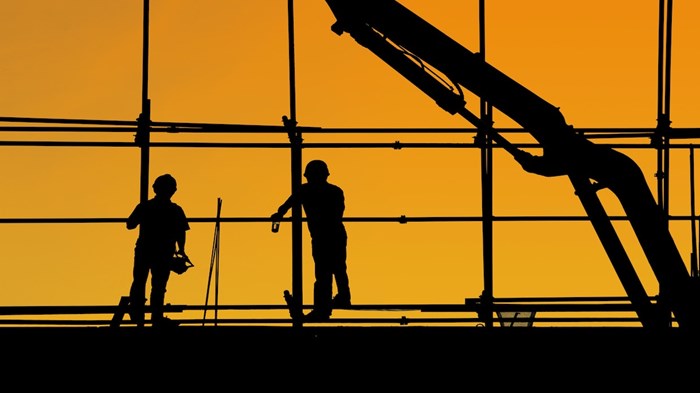 We enter into Labor Day weekend with both the joy of working and the sorrow of so much unemployment, and so we pray for those seeking employment on this weekend.
Who is watching News Nation? (At least someone's trying.)
CHICAGO (NEXSTAR) – Later today, Nexstar Media Group will debut a new 3-hour, primetime newscast titled "NewsNation" to air nightly on WGN America. The goal: bring traditional news back to cable television between the hours of 8 p.m. and 11 p.m. ET.

"I definitely think there's a place for this. This is what the country needs right now," said anchor and longtime newsman Joe Donlon. "I don't think the arena we're about to jump into is crowded. If you want talk and opinion in primetime, you have plenty of options. If you want news, you don't."

When you think about the cable news landscape in those terms, Donlon is absolutely correct. Fox News, CNN and MSNBC's primetime lineups are dominated by programs built around opinion and analysis — not always facts.

"That's the void we're trying to fill," Donlon added.
GREEN BAY, Wis. (AP) — Hotel clerks in this town know exactly when the NFL releases its schedule each year. The incessant ringing of the telephone serves as its own alarm.

"The second that schedule comes out, the phones just go off the hook," said Kelsie Basten, the front desk manager at St. Brendan's Inn in Green Bay. "It's just insane."

Now the phones are ringing for an entirely different reason.

The Green Bay Packers have announced they won't have any spectators for at least their first two home games due to the coronavirus pandemic. All those fans who made reservations back in April are canceling travel plans.

That's crushing news for hotel operators, restaurant owners and store managers whose budgets depend on those home football weekends.

"It's scary times right now," Basten said. "We're kind of just going day by day, payroll by payroll, trying to get as much business as we can right now to keep us going through."

Similar scenes are taking place in NFL markets across the nation as businesses deal with the fallout from pandemic-imposed attendance restrictions.

Most NFL teams won't have fans at home games for the start of the season. That's an additional blow for restaurants and sports bars already facing budget issues as they follow protocols brought about by COVID-19.

For instance, Detroit's four major pro sports teams all play within a mile of one another, and the businesses surrounding those stadiums rely on fans stopping by before and after games. The Brass Rail Pizza Bar near Ford Field typically has a capacity of 260, but only 130 people are allowed in for now due to state policy.

"Whatever capacity that we have right now, if we fill it up, we'd be grateful," said Brass Rail manager Mohamed Elmardi, who hopes fans will watch Lions games at his restaurant because they can't be in the stands.
And how about this story from News Nation?
GLENDALE, Calif. (NewsNation Now) — Some members of a California community were alerted they may not have received their letters or packages after two separate dumps of discarded, unopened USPS marked mail and parcels were discovered Thursday.

One of the mail piles was discovered in the parking lot of a spa, captured by the business's surveillance camera according to NewsNation affiliate KTLA. Another discarded heap was found less than a mile away, with both locations off of Glenoaks Blvd. in Glendale.

Spa owners of 7Q Spa Laser & Aesthetics shared surveillance video that caught the moment a large panel truck dumped the bags of mail and packages.

"It happened early in the morning, 5:40. And it was a Budget rental, big truck that backed up to the parking lot and slowly one (by) one they are dropping the packages," said spa staff member Lilia Serobian. "It wasn't a USPS truck. It wasn't just one or two but huge piles of different size packages."

After spa owners reported the discovery to the police, a USPS manager collected the bundles of mail. An inspector stated all mail and packages should be forwarded to its rightful destination in the coming days.

"It was a lot (of mail), it was scary," said spa coworker, Noune Serobian.

The postal inspector's investigation will probe which post offices and specifically which routes the dumped mail came from and trace the rental history on the panel truck.
(CNN)In the remote community of Igiugig, Alaska, the expression "it takes a village" rang true last weekend as the community came together to save the life of a child.

A medical evacuation team descended into the darkness on Friday night only to find out there were no runway lights to guide the plane, head tribal clerk Ida Nelson told CNN. The village of 70 people is about 280 miles from the nearest hub city.

Residents and the LifeMed Alaska crew came up with a creative solution in a dangerous, tense situation that could have turned out very differently.

Dozens of residents assembled cars and 4-wheelers to light the runway so the plane could land and pick up a child who needed medical attention, Nelson said.

"I was feeling nervous, anxious because this is late at night and this is someone's child," Nelson said. "The only thing I could think of was how quickly I could get other people here to help because what if that was my baby's plane?"

About 20 vehicles came within 20 minutes, with the drivers ranging in age from 8 to about 70, she said. The plane was able to land, load the patient and take off while the community kept the lights on.
CHICAGO (WLS) -- Doctor Deborah Birx was in Chicago Tuesday to assess Illinois' response to COVID-19 and as one of the nation's top disease experts, her prognosis for the state is divided.

Calling Illinois a tale of two states, the White House's Coronavirus Response Coordinator spoke outside Rush University Medical Center following a closed-door meeting with local health officials expressing their concern about the increasing number of counties.

"When we see those rural counties move into the 5% range and continue to increase, it's really an alert to every rural community that you need to take the same precautions that the urban communities are taking," Dr. Birx said.

She says that community transmission is now taking place in increased numbers during smaller family and neighborhood gatherings, and called on people to exercise greater caution, especially over the upcoming Labor Day Weekend.

"The social distancing piece can't just be around people we don't know. It has to be around people we do know," she stated.
BATAVIA, Ill. — Girl Scouts may be known nationwide for selling cookies, but in Batavia, a local troop has gained recognition for an incredible act of charity.

With local food pantries decimated for months by the COVID-19 pandemic, Batavia Girl Scouts took matters into their own hands, building a 4×7 cabinet known as the "Free Little Pantry."

"We learned that you don't really have to be old to help change the community," Emily Ozvoth, a Girl Scout, said.

The cabinet reads a simple message on the front: "Give what you can, take what you need." Right away, the scouts noticed the pantry being utilized; both by new donors, and those taking what they need.

"We saw a guy on his bike and he pulled out his backpack with things to donate to the pantry," Ozvoth said. "I guess when you do one good deed, everyone else piles in to help."

The handful of 11-year-old Girl Scouts have seen the positive impact the pantry has had on the community firsthand.

"It makes me feel really happy," Alexandra Angelo, a Girl Scout, said.
An old burger still in tact, yuck!
Ever wonder what a decades-old McDonald's burger and fries would look like? Well, one woman has stored the meal for a solid 24 years now, and it honestly...doesn't look that old.

TikToker @aly.sherb shared a video of a woman who has kept a McDonald's hamburger and fries in a box in her closet for years. The meal was bought back in 1996 and came in a bag with a NASCAR race advertisement on it. Both the fries and burger are still in their original packaging. "The fries look like they maybe could've fallen under your seat a month or so ago that never rotted or decayed," the woman said. As for the burger, "The bread has never molded, the meat has never rotted, and it has never even broken," the woman said. "It's completely in tact."
New York has been named the worst state in the U.S. for its economic outlook as New York City is reportedly seeing people "fleeing the city."

The American Legislative Exchange Council released its annual ranking of "Rich States, Poor States" on Wednesday, ranking states based on competitiveness and economic outlook based on policy choices. The conservative nonprofit named NYS No. 50 overall for the seventh year in a row, giving it low scores in corporate and personal income tax rates property tax burdens, estate/inheritance taxes, average workers' compensation costs and "recently legislated tax changes."

"The data outlined in the 13th edition of Rich States, Poor States shows how economically competitive states thrive and how those that don't make proactive pro-growth reforms, like Connecticut and Illinois, are left in the dust," said Reagan economist and study author Dr. Arthur B. Laffer. "Sound tax policy and eliminating excessive government regulations continue to stand strong and true in improving states' competitiveness, and we hope these states' stories serve as a guide as we navigate the economic recovery following the Covid-19 pandemic."

Other "worst" states included Vermont, New Jersey, Illinois, and California, while the five "best states" for economic outlook were Utah, Wyoming, Idaho, Indiana and North Carolina. Utah ranked No. 1 overall due to factors like a low state minimum wage — $7.25 compared to New York's $11.80 — and low tax burdens.
When news broke of the death of John Thompson Jr., the longtime Georgetown men's basketball coach, the college basketball world eulogized a titan of a bygone, halcyon era of the sport. It remembered the iconic towel draped over his shoulder, how his Hoyas shut down Manley Field House, how — with an all-Black starting five — he became the first Black coach to win an NCAA championship. But as with every discussion of Thompson's legacy, the hardwood is only a part of how "Big John" cast such a long shadow on his sport.

Thompson's Hoyas, tenacious on defense, came to embody the rough and gritty Big East Conference of the 1980s, and Thompson was at the center of it all. He won 596 games and coached four Hall of Famers in Patrick Ewing, Alonzo Mourning, Dikembe Mutombo and Allen Iverson. It's not an exaggeration to say that Thompson created Georgetown basketball — and Big East basketball — as we know it.

When Big John arrived at Georgetown in 1972, after brief stints in the NBA and coaching high school basketball in Washington, D.C., the school had enjoyed little success as an independent, reaching just one NCAA tournament. It was one of the last Catholic schools in the country not to recruit Black athletes. But Thompson changed all that. His teams were unapologetically Black, and they made their mark on the national scene — bringing the new Big East with them.
Ice cream machines at MacDonald's:
A former McDonald's employee has finally answered a question that has long been on customers' lips.

In a Twitter post, the employee revealed the reason why customers are often told that the machine that makes McFlurries and milkshake is off or broken.

The machines themselves, the employee says, are perfectly fine, but staff don't like cleaning them because it is such a time consuming process.

The Echo reports that Twitter user @will_doyle said: "Btw, I used to work in McDonalds. The ice cream machine was never broke, it just takes 3 hours to clean so we used to say it was broke so we didn't have to serve you lot. Cheers x"

Other former workers have said the same thing.
The Trinity almost never comes up in the songs sung by American Christians, according to a new study of the 30 most popular hymns and the 30 most popular worship songs over the past five years. Evangelical churches mostly sing about Jesus, with only occasional references to the Father and few (if any) mentions of the Holy Spirit. Songs that mention the relationships within the Godhead are even rarer, according to researchers at Southern Wesleyan University.

"In the music we sing, it seems like we're not as Trinitarian as we think we are," said religion professor Michael Tapper, who helped direct the study.

According to Tapper, lay Christians learn a lot of their theology from their music. He has found that many Christians can't name the topic of the last sermon they heard and many can't quote even fairly popular Bible passages, such as Romans 12:1–2. But almost anyone who has been to an evangelical church in the past few years can complete the sentence "You called me out upon the _____."

The interdisciplinary lyric analysis—done by Tapper, English professor Britt Terry, and religious studies student Jacob Clapp—was following up on a 2015 study, which found no major differences between the content of popular worship music and popular hymns, despite common criticism of the supposed shallowness of contemporary choruses.
FB's fake news about the pandemic:
The news came from a colleague — not a doctor but someone who works in the emergency room and has seen firsthand the devastation caused by the pandemic. "There is a cure for Covid-19," he said. "It must be true because a doctor friend shared a Facebook post about this cure."

When confronted with the latest, credible scientific evidence — that there is no cure for Covid-19, that the disease has killed more than 180,000 Americans precisely because we have no effective way of averting death for the millions who are infected — he doubled down. "But I saw it on Facebook," he said.

In the emergency room and in conversations with the American public through cable news interviews and Op-Eds like this one, we've both been working to dissect and debunk the many myths about this new virus, its potential treatments and the possibility of a vaccine. We read the mistruths on our patient's phones, listen to theories borrowed from internet chat rooms and watch as friends and family scroll through Facebook saying, "Here — it says that this was definitely created in a Chinese laboratory."

Seven months into the worst pandemic of our lifetime, the virus continues to spread alongside medical myths and health hoaxes. False news is not a new phenomenon, but it has been amplified by social media. A new report about Facebook from Avaaz, a nonprofit advocacy organization that tracks false information, shows how widespread and pervasive this amplification is.

Websites spreading health hoaxes on Facebook peaked at an estimated 460 million views on the platform in April 2020, according to the report, just as the virus was spreading around the world and overwhelming hospitals in New York City. Facebook claims to assess and add warning labels to factually incorrect posts; but in a subset of posts analyzed by Avaaz, only 16 percent of those containing health misinformation had a warning label.
Jesus Creed is a part of CT's Blog Forum. Support the work of CT. Subscribe and get one year free.
The views of the blogger do not necessarily reflect those of Christianity Today.