September 12, 2020
Weekly Meanderings, 12 September 2020
Our weekly selection of links across the web.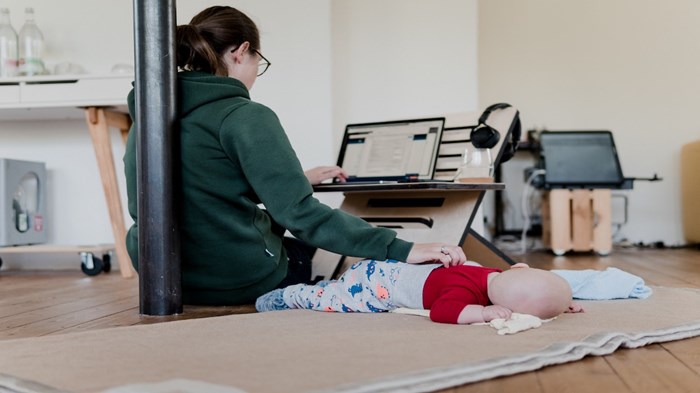 So many are working from home and finding a new reality. Suddenly our weather shifted to Fall weather, and it has been a cool, rainy week but the toning down of heat has been good. What was great was having class with a DMin cohort at Northern, as we prepared a ms for publication on wisdom and the local church. What a great week!
NASHVILLE, Tenn. (WKRN) — In this economic crisis, there's a local story of perseverance that has gotten national attention – a Tennessee Kroger hired a woman who had been living in her car in the store's parking lot.

East Nashville resident LaShenda Williams was homeless and alone, unsure where her next meal was going to come from. She now has a job and was given a chance to shine, even in her darkest hours.

"I've been here, actually this month, the 10th will be 10 months. You know, it's a great day!" said Williams, smiling ear to ear.

Williams' happiness overflows. Her smile, from ear to ear.

"I love it, I get excited every day to come in. I can't wait to see the workers who I work with. I can't wait to see the customers," said Williams.

Her situation hasn't always been as fortunate, but she kept her faith in a higher power.

"I remember being cold, and I said, 'Lord, feed me.' I never knew that sleeping out in that parking lot and wanting something to eat, and all the abuse and all the things I went through would land me right here," said Williams.

LaShenda's manager, Jackie Vandal, said she didn't know how just how bad LaShenda's situation was.

"I knew there was a struggle, a hardship, but no I didn't know she was living in her car at the time, no sir," said Vandal.

Vandal is grateful to have her as an employee.
CHICAGO — Starting with a simple desire to keep her children safe, Roseland mother of eight Diane Latiker began to open her home to teens to serve as a mentor and role model for local children.

Her early actions eventually led Latiker to create the non-profit "Kids Off the Block."

It began in 2003 when Latiker found herself struggling to connect to her then 13-year-old daughter Aisha. Struggling to relate, Latiker decided to invite Aisha's friends over just to chat, while being determined to keep the children out of trouble.

"She just wanted to keep up with me and my friends and see what I was doing so I didn't get in any trouble," Aisha said.

Latiker's objective was to keep local kids focused on schoolwork and off the street, but her ambition required money. Eager to make a difference, she sold her family TV to the shock of her husband.

With the $600 she made from the sale, Latiker purchased computers and printers and began to quickly spread the word.

"Within a week there were kids knocking on my door whom I did not know," Latiker said.

Several children asked her for help nearly immediately, with children asking for help getting out of a gang.

As the word quickly spread, "Miss Diane" was the person you went to for help with homework, a heart-to-heart talk, or just some advice. The kids instantly gravitated.
In the face of a pandemic that has hit Black Americans harder than almost any other group, while the nation continues to confront the toxic legacy of slavery and Jim Crow, two Georgia women have come together to build a community that will be a place free of oppression, "a tight-knit community for our people to just come and breathe."

They are calling it Freedom, Georgia, and draw their inspiration from Wakanda, the fictional comic-book country that was the setting for the movie "Black Panther."

Ashley Scott, a realtor from Stonecrest, Ga., who was driven to seek therapy by her reaction to the shooting death of Ahmaud Arbery, a young Black man jogging in a white neighborhood, said that after several sessions she realized that her problem was 400 years of racial oppression and trauma dating back to the establishment of slavery in North America.

"We are dealing with systemic racism," she wrote in an op-ed for Blavity last month. "We are dealing with deep-rooted issues that will require more than protesting in the streets."

With her friend Renee Walters, an entrepreneur and investor, she founded the Freedom Georgia Initiative, a group of 19 Black families who collectively purchased 96.71 acres of rural land in Toomsboro, a town of a few hundred people in central Georgia, with the intention of developing a self-contained Black community. The space will have small homes for vacation use and will host weddings, retreats and recreational functions, and may eventually evolve into an incorporated, self-sustaining community.

"It's now time for us to get our friends and family together and build for ourselves," said Walters, who serves as the president of the organization, in an interview with Yahoo News. "That's the only way we'll be safe. And that's the only way that this will work. We have to start bringing each other together."
About half of all elementary and high school students are learning virtually this fall, which means that students' homes are now their schools – whether they have the resources for it or not. Teachers have had to reach new levels of creativity to help their students learn, and families have to figure out how exactly they're going to help their kids have a productive year while attending to their own responsibilities. While helping his kids prepare for the school year, one dad named Marcus Holley from Omaha, Nebraska realized his kids were missing a key piece of the virtual learning setup – a desk.

As handy dads tend to do, Marcus immediately set out to fix the problem himself. "I went to YouTube and I said, 'How do you make a desk?'" Marcus told MOR-TV.

Marcus couldn't stand the thought of his kids starting school without a proper setup, so he watched some YouTube tutorials and got to work. It didn't take Marcus long to finish his own children's desks, but he quickly realized that his kids were likely not the only ones missing this central piece of the homeschool setup.

With his own kids ready to start school, Marcus couldn't stop thinking about all of the kids who weren't as fortunate. "When I ran into that, I was in a crossroads. Either I stop or I keep going. And so, I slept on it and I said, 'I'm going to keep going.'"

And with that, Marcus began to build. At first, he charged families enough to cover the material, completing all of the manual labor free of charge. When word began to spread about this big-hearted dad's good deed, an anonymous donor contributed $1,000 to the cause. This allowed Marcus to continue building desks for families in need, but this time, for free.

This skillful dad got fulfillment from helping kids prepare for school, but he had another motivator that pushed him in the right direction. Marcus tragically lost his 3-year-old son in 2008, and his son's memory drives him to keep going. With every desk he builds for a child in need, he honors the son he lost.
Thank you Flossie, about time!
(CNN)A Michigan woman got quite a surprise when she went to her mailbox this week -- amid her regular bills and junk mail was a postcard that had been mailed almost 100 years ago.

Brittany Keech told CNN that she didn't give the card much thought at first because she was busy with her kids and her daily hustle and bustle.

"I thought it was very peculiar that I was receiving a postcard because nobody sends postcards anymore nowadays," Keech said. "I went 'Okay, this is different.'"

Later she noticed that the card was postmarked October 29, 1920. It had her Belding, Michigan, address but was written to someone named Roy McQueen in faded cursive writing.

The card reads:

"Dear Cousins,

Hope this will find you all well. We are quite well but mother has awful lame knees. It is awful cold here. I just finished my history lesson and am going to bed pretty soon. My father is shaving and my mother is telling me your address. I will have to close for a night. Hope grandma and grandpa are well. Don't forget to write us - Roy get his pants fixed yet."

It was signed by Flossie Burgess.
Dover, England (NewsNation Now) — A 16-year-old New Hampshire teen successfully swam across the English Channel becoming the second United States citizen to complete the open water swim in 2020.

Vera Rivard told NewsNation she almost did not get the chance to compete because of the coronavirus pandemic. The teen swimmer said she trained for two years to do the course.

She started the swim around 9:30 am September 1 in Dover, England.

In 14 hours and 10 minutes, she swam through choppy waves and cold water to complete the 33-mile swim by reaching France. Her crew, mother and her 13-year-old sister cheered her on every stretch of the way.

"While I was swimming the channel, I was just so happy that I was even able to get there because of what is going on right now with COVID-19," said Vera Rivard, marathon swimmer.

For two weeks, her family had to quarantine before leaving the United States and traveling oversees. Then they quarantined 2 weeks after returning.

Through donations and sponsors, her family raised about $15,000 for the swim.

"I have trained so hard for this and I was just so happy for everything that happened the way it did," said the teenage swimmer.

She could only tread water every 45 minutes to eat and drink so she had to mentally and physically train for the marathon.
MELK, Austria (AP) — An Austrian man beat his own record for the longest full body contact with ice cubes on Saturday.

Josef Koeberl managed to stay 2 hours, 30 minutes and 57 seconds inside a custom-made glass box filled up to his shoulders with ice cubes. More than 200 kilograms (440 pounds) of ice cubes were needed to fill up the box, after Koeberl stepped inside wearing nothing but swim trunks.

In order to fight the "wave of pain" caused by the freezing temperatures, Koeberl says he was trying to focus on positive emotions.

"I'm fighting the pain by visualizing and drawing on positive emotions so I can dampen this wave of pain," Koeberl told reporters. "That way I can endure."
DARWIN, Australia -- Wildlife rangers have trapped a 4.4-meter (14.5-foot) saltwater crocodile at a tourist destination in Australia's Northern Territory, the biggest caught in the area in years, a wildlife ranger said Monday.

The 350-kilogram (770-pound) male was caught in the Flora River at a remote nature park 120 kilometers (75 miles) southwest of the Outback town of Katherine, said Katherine senior wildlife ranger John Burke.

A larger 4.7-meter (15.5-foot) croc was trapped three years ago in the same wildlife management zone, but that one was caught in the Katherine River, which is closer to the sea, Burke said. He said he did not know of a larger croc caught in the Flora River.

Crocodile numbers have been increasing across Australia's tropical north since federal law made them a protected species in the early 1970s.

"They certainly are increasing (in number), and that's part of the reason we have the management zones — to reduce the numbers in high-visitation areas so there's less chance of interaction between salties and people," Burke said, referring to saltwater crocs.
Jesus Creed is a part of CT's Blog Forum. Support the work of CT. Subscribe and get one year free.
The views of the blogger do not necessarily reflect those of Christianity Today.