September 23, 2020
Five Habits of a Missional Church
Spiritual disciplines can become too individualistic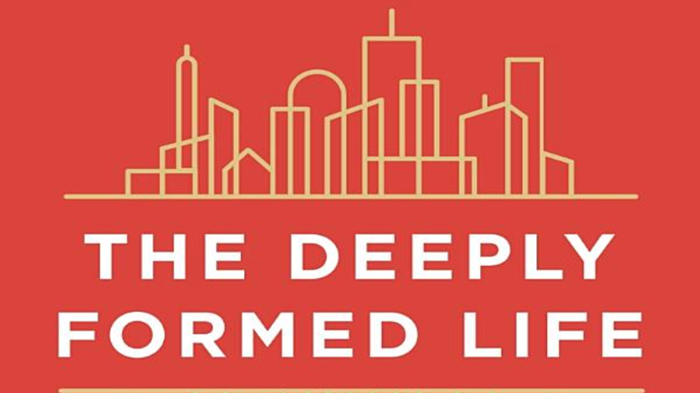 The development of spiritual disciplines under the mentorship of Richard Foster and Dallas Willard, then captured in churches around the English-speaking/reading world, tended toward the individual's personal spiritual formation. Fine. We need that.
But God's work is ecclesial shaped, that is, it is church centered. What then do spiritual disciplines look like when they are church-centered? Or when they become both personal and other-oriented?
Rich Villodas has done this for one and all in his new book The Deeply Formed Life: Five Transformative Values to Root Us in the Way of Jesus. Here is an excerpt for you to see if this book and its plan might be best for you and your church:
Contemplative rhythms for the exhausted life. Most of us live at a nonstop outward pace, which leaves no time to be with God and actually does violence against our souls. As one who has been shaped by the ancient desert and monastic traditions, I see the riches and resources available to root us in a way of life that is slow, vibrant, and transformative. I will offer a vision for a life that isn't consumed by the hurried and harried ways of the world.
Racial reconciliation for a divided world. Because the church I pastor has people from at least seventy-five nations, the hostility of our world has often come right into our community. We have journeyed more than three decades together, offering a way forward as a prophetic community in a deeply partisan and ideologically segregated culture. I will present a pathway of reconciliation for us to take together.
Interior examination for a world living on the surface. Many of us lack the tools to effectively navigate our interior worlds. Our unawareness cripples us with anxiety, and we miss opportunities to grow into mature people who love well. I will serve as a tour guide for helping us explore the notoriously uncharted waters of our inner
Sexual wholeness for a culture that splits bodies from souls. We often don't know what a healthy integration of our spiritual lives and our bodies looks like. We will explore the process of loving God with our whole selves and seeing our bodies as gifts to steward for the flourishing of our own lives and relationships.
Missional presence for a distracted and disengaged people. What does it mean to make space in our lives for others? How do we engage the troubling realities of injustice, poverty, and spiritually struggling people? Studying this theme will help us move out into the world to be a presence of healing and hope for others.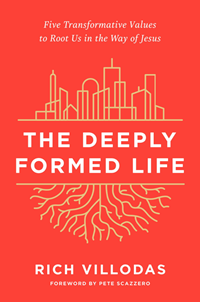 Image: Cover Photo
Villodas is aware that some think such practices notches them up into grandstanding about their own spiritual wholeness so he reminds us all of key ideas in developing practices as a way of life.
First, the practices don't save us or make God love us more.

The practices have personal and communal elements to them.

The practices are meant to complement and enliven such core spiritual practices as Sunday worship, receiving the sacraments, hearing the gospel preached, and gathering with others for prayer and friendship.

The practices take time. It's called practice because we can always learn something new.
Jesus Creed is a part of CT's Blog Forum. Support the work of CT. Subscribe and get one year free.
The views of the blogger do not necessarily reflect those of Christianity Today.