January 25, 2020
Weekly Meanderings
Our weekly selection of links across the web.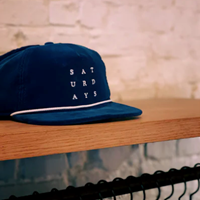 Image: Photo by Jon Tyson on Unsplash
Here's the first set of Weekly Meanderings here at CT! I'm learning this new program and will soon figure out how to do the images.
I've been asked about subscribing to CT itself. Go here: OrderCT.com/JesusCreed
One word of clarification for those not in the habit of reading these clips and links: I don't like to post stuff that I always agree with. I like to post stuff that I found interesting, and to post stuff friends and especially Kris pass my way. Have at it, but don't blame me if you disagree with something as I might disagree too!
We are owl fans, and this story about Burrowing Owls… if only we lived on Marco Island!
Marco Island City Council approved on Tuesday an agreement to pay homeowners $250 for starter owl burrows on their front yards.

Jared Grifoni, City Council vice-chair, said this program is important to the island's community and wildlife.

"Marco Island is the first in the state to enact a program designed to expand the habitat of a threatened species (while) rewarding citizens who wish to participate voluntarily," Grifoni wrote in an email to the Eagle

"We will be an example of positive and cooperative action to the entire state."

Grifoni said he expects the program to start next month.

"The goal was to have everything in place by the start of nesting season," Grifoni wrote.

Burrowing owl nesting season starts in February and ends in July.

Audubon of the Western Everglades (AWE), a grassroots conservation organization in Southwest Florida, will be in charge of recruiting property owners, conducting annual site visits and documenting the use of the starter burrows by the owls, according to the agreement.

Audubon staff and volunteers will also be responsible for digging burrows, not the property owners, said Brad Cornell, AWE policy director.

"We have had some trouble with folks digging their own, and sometimes in poor spots," Cornell said.
I begin with a notification of the death of one of my favorite philosophers, Roger Scruton (HT: THG). From the Editors at ISI:
This is a tough one to process: Sir Roger Scruton is gone. He died on Sunday after fighting cancer for the past six months.

It is impossible to overstate Sir Roger's importance. To get a sense of the influence of this brilliant polymath, consider a small sampling of the praise for him:

"The greatest conservative of our age . . . A towering intellect." —Daniel Hannan, author, journalist, and politician "One of the most eminent philosophers in the world." —Robert P. George, Princeton University "The world's greatest conservative thinker." —Institute for Public Affairs "A virtuoso in so many genres that it is almost impossible for any ordinary person to assess his accomplishments." —Daniel Cullen, Rhodes College

The breadth of Sir Roger's thought is simply staggering. In some fifty books and thousands of articles, he wrote on politics, philosophy, aesthetics, religion, culture, music, wine, environmentalism, hunting, and more. He wrote novels. He wrote operas.

But he should be remembered not merely for his contributions as an intellectual. During the Cold War, Sir Roger frequently traveled behind the Iron Curtain to meet with dissidents and establish underground education networks. He and the dissidents operated right under the noses of the Communist secret police. In Czechoslovakia, the Communist authorities arrested him, strip-searched him, and questioned him for hours before kicking him out of the country.

These were not risks that many in the West were willing to take. But Sir Roger took them. He fought to hold Western civilization together when it was tearing itself apart.

For many around the globe who have risked their lives to challenge totalist ideologies and regimes, Sir Roger is both philosopher and hero.
By Phillip Morris, The Plain Dealer

CLEVELAND, Ohio -- Coach Elvis Grbac didn't bother trying to contain his anger.

His high school football team had just won a game against a conference rival last fall, and the Villa Angela-St. Joseph (VASJ) players were loud and exuberant. Grbac put an immediate end to the post-game euphoria. Celebrating was the last thing on his mind.

"I'm so pissed right now," said Grbac, staring daggers at his young charges who fell suddenly silent and confused.

"I'm pissed because one of your teammates is not here to enjoy this victory. Do you know where he is?" he asked his players, not bothering to wait for an answer.

"He's at home and not enjoying this win because some of you decided that it was ok to bully a teammate for no reason other than the fact that you could. That's not acceptable. I don't care how much we win if we don't win like winners," Grbac recounted last week about his seething post-game speech.

The distraught player Grbac spoke of had been taken home by his mother shortly before kickoff. The young man's emotions had overcome him. That's when Grbac said he learned that the player was being routinely bullied by some of his teammates. That's when he decided that the issue would be addressed as soon as the game ended.

The lesson instantly rooted. The coach's message of sportsmanship, empathy, and teamwork had taken precedent over the thrill of a win. That evening, players began calling their teammate to apologize. Others made it a point to express their remorse in person.

This is a good example of the value-based coaching that Grbac, 49, brings to VASJ, from where he graduated in 1988 when it was then the all-boys school St. Joseph. A budding theologian armed with an NFL quarterback pedigree from a nine-year NFL career, Grbac said the opportunity to coach and to mentor at his Cleveland alma mater is an opportunity to give back to his Catholic faith, as well as enhance his spiritual journey and that of others.

When Grbac was hired in the spring of 2019 to be the school's athletic director and varsity football coach, he suspected that his life purpose rested somewhere in the intersection of sports and spiritual faith. But, he was more interested in being a religion teacher than a coach.
Adelle Banks on Mark DeYmaz's Mosaix Conference in Dallas – a great event (I got to participate):
Those leaders, who met at Mosaix Global Network's Multiethnic Church Conference in November, are part of a decades-long, still burgeoning movement to integrate Christian worship services, aiming to refute the oft-quoted saying by the Rev. Martin Luther King Jr. that Sunday mornings are the most segregated time of the week in the United States.

In 1998, 6% of congregations of all faiths in the U.S. could be described as multiracial; in 2019, according to preliminary findings, 16% met that definition. In that time frame, mainline Protestant multiracial congregations rose from 1% to 11%; their Catholic counterparts rose from 17% to 24%; and evangelical Protestant multiracial congregations rose from 7% to 23%.

Michael Emerson, a professor of sociology at the University of Illinois at Chicago and co-author of "Divided by Faith: Evangelical Religion and the Problem of Race in America," said recent research seems to indicate that multiethnic congregations are continuing to sprout up at an "impressive" rate. "They're growing faster than I would have thought," said Emerson in an interview about his ongoing work with scholars at Baylor and Duke universities.

The rapid growth can sometimes obscure the fact that life in a multiracial church isn't always easy. Mosaix co-founder Mark DeYmaz said the discussions at the conference, which now brings together more than 1,300 pastors, denominational leaders and researchers every three years, always demonstrate to him the contradictory reality of trying to unite black, white and other church traditions under one roof.

"The way you get comfortable in a healthy multiethnic church is to realize that you go, 'Man, I'm uncomfortable here,'" he said in an interview in early January.

"We embrace the tension and that's very different than the normative church, which is trying to make everybody comfortable," said DeYmaz.

A white former youth pastor, DeYmaz founded Mosaic Church, a multiethnic, nondenominational congregation in Little Rock, Arkansas, in 2001, after he grew bothered that the only people of color at the church where he had long served were janitors.

He said he determined through biblical study that "the New Testament church was multiethnic."

In 2004, he joined with like-minded colleagues to start Mosaix Global Network, which draws an array of racially and ethnically diverse mainline, evangelical and nondenominational Protestants.
Well done, Malaysia: (HT: PA)
(CNN)Malaysia has sent back 150 shipping containers of plastic waste to rich countries including the United States, United Kingdom, France and Canada, insisting it won't be the "garbage dump" of the world.

The country has been inundated with shipments of illegal plastic waste since 2018, when China cracked down on a large recycling industry.

Malaysia subsequently emerged as a major target of illegal waste trafficking, but its government has attempted to tackle the reputation and has returned shipments of waste in the past.

On Monday the country's environment minister, Yeo Bee Yin, said she ordered 3,737 metric tons of trash to be returned to 13 countries.

Of the 150 containers, 43 were sent back to France and 42 to the UK, while the US will receive 17 and Canada 11.
(Reuters) - An Italian restaurant in Australia has made a 103 meter (338 foot) Margherita pizza to raise funds for firefighters battling bushfires.

The pizza was rolled out in rectangular, meter-long pieces of dough, pieced together and covered with tomato sauce and mozzarella, before being baked using a conveyor oven.

It was then liberally seasoned with basil leaves, oregano and olive oil.

The effort took about four hours, according to Pellegrini's restaurant, and yielded 4,000 slices.

The proceeds went to the New South Wales Rural Fire service.
(CNN)A church in Pittsburgh is overwhelmed after hosting a gun buyback program that ran out of money within an hour.

The Church of the Holy Cross ran the program in honor of Rev. Martin Luther King Jr.'s legacy of nonviolence. Parishioners, other churches in the Episcopal diocese and civic organizations raised $5,100 for the gun buyback program on Martin Luther King Jr. Day, the church said.

The church gave people $50 or $100, depending on the type of firearm.

"In the first 45 minutes, we actually ran out of money," the Holy Cross church senior warden Sylvia Wilson told CNN. "Some people were just bringing the guns in and they didn't want the money. They just wanted to get the guns out of their homes."

The church posted a sign on its door when it ran out of money, according to CNN affiliate WTAE.

SMcK: something here echoing beating swords into ploughshares, eh?!
As fires closed in around her, Patsy went to work.

Stephen Hill credits his dog, a shepherd mix, with herding more than 220 sheep to safety during Australia's devastating wildfires.

On New Year's Eve, Hill rushed to his cousin's farm when he saw a massive blaze quickly approaching the small Victoria town of Corryong, which is about 220 miles southwest of Canberra.
Removing the culture is the challenge:
The Vatican's long-promised report on the Theodore McCarrick scandal has yet to materialize. Meanwhile, his "nephews" continue to rise in the Church, often taking positions within the inner circle of Pope Francis. Cardinal Kevin Farrell, who roomed with McCarrick for five years in Washington, D.C., has been appointed by Pope Francis to the position of camerlengo, which means that he will preside over the next papal conclave. According to the National Catholic Reporter's Michael Sean Winters, who serves as a stenographer for the American bishops around Pope Francis, Farrell may receive another papal plum this year: a seat on the powerful Congregation for Bishops.

Winters writes that the seat is likely to go to either Farrell or Joseph Tobin, who is another "nephew" of McCarrick, having received his position as archbishop of Newark through the string-pulling of McCarrick. Donald Wuerl, who covered for McCarrick, currently sits on the Congregation for Bishops but is nearing 80, which will require that he step down, says Winters:

Of special concern to Americans will be the likely naming of a new American prelate to be a member of the Congregation for Bishops when Cardinal Donald Wuerl turns 80 on Nov. 12. This is an onerous job, but a consequential one, requiring monthly trips to Rome but also providing a seat at the table when new candidates for the episcopacy are discussed and referred to the pope.

There are really only two candidates at the moment: Cardinal Joe Tobin, who lives 10 minutes from the airport in Newark, New Jersey, and Cardinal Kevin Farrell, who is already in Rome as prefect of the Dicastery for Laity, Family and Life. Either one would be an excellent choice as both are champions of Francis and neither is an alumnus of the North American College. It is imperative that the nuncio and the congregation look beyond the walls of the North American College for candidates.

The uber-liberal cardinal of Chicago, Blase Cupich, who is another beneficiary of McCarrick's string-pulling, already sits on the Congregation for Bishops. Should Tobin or Farrell join him on it, that will give liberals two like-minded bishop-makers on the Congregation. Even in his disgraced exile — it was reported this last week that McCarrick is back on the move after leaving the Kansas friary where he was holed up for over a year — McCarrick exerts influence over the Church through his minions.
The fires and the counter-actions:
The New South Wales (NWS) government is working to make sure the brush-tailed rock-wallabies affected by the Australian bushfires are fed as part of a post-fire wildlife recovery effort, according to Matt Kean, minister of energy and environment. Officials have dropped over 2,000 pounds (1,000 kilograms) of sweet potatoes and carrots across different colonies in the last week, Kean said.

"The provision of supplementary food is one of the key strategies we are deploying to promote the survival and recovery of endangered species like the brush-tailed rock-wallaby," Kean said. "Initial fire assessments indicate the habitat of several important brush-tailed rock-wallaby populations was burnt in the recent bushfires. The wallabies typically survive the fire itself, but are then left stranded with limited natural food as the fire takes out the vegetation around their rocky habitat."

"This is the most widespread food drop we have ever done for brush-tailed rock-wallabies," Kean said.

The brush-tailed rock-wallabies are marsupials — like kangaroos — who "live on rocky escarpments, granite outcrops and cliffs," according to Australia's Department of Environment and Energy website. Of the 15 species in Australia, most have disappeared and are now considered threatened, the website says. The species is also considered endangered in New South Wales.
Here comes the YOLDS!
THE YEAR 2020 will mark the beginning of the decade of the yold, or the "young old", as the Japanese call people aged between 65 and 75. The height of the baby boom, the period of high fertility in rich countries after the second world war, was 1955-60. The traditional retirement age is 65, and 2020-25 is 65 years later. One might therefore expect peak retirement for baby-boomers in the coming years—except that they are not retiring. By continuing to work, and staying socially engaged, the boomers, in their new guise as the young old, will change the world, as they have done several times before at different stages of their lives.

The yold are more numerous, healthier and wealthier than previous generations of seniors. There will be 134m 65- to 74-year-olds in rich countries in 2020 (11% of the population), up from 99m (8%) in 2000. That is the fastest rate of growth of any large age group. Health worsens with age, but the yold are resisting the decline better than most: of the 3.7 years of increased life expectancy in rich countries between 2000 and 2015, says the World Health Organisation, 3.2 years were enjoyed in good health. The yold are also better off: between 1989 and 2013, the median wealth of families headed by someone over 62 in America rose by 40% to $210,000, while the wealth of all other age groups declined.

The yold are busier, too. In 2016 just over a fifth of people aged 65-69 were in work in rich countries, a figure that is rising fast. Working is one of the factors that are helping people stay healthy longer. A German study found that people who remain at work after the normal retirement age manage to slow the cognitive decline associated with old age and have a cognitive capacity of someone a year and a half younger.
Good news from the ocean front:
An enormous floating device designed by Dutch scientists for the non-profit Ocean Cleanup successfully captured and removed plastic from the Great Pacific Garbage Patch, the company announced Wednesday, as CNN reported.

Ocean Cleanup has been hard at work on creating a device to attack the plastic waste crisis for seven years, by creating a device that captures plastic in its fold like a giant arm, according to Business Insider. The company announced that it was able to capture and hold debris ranging from large cartons, crates and abandoned fishing gear — or "ghosts nets," which are a scourge to marine life — to microplastics that are as small as one millimeter, according to an Ocean Cleanup press release.

"Today, I am very proud to share with you that we are now catching plastics," Ocean Cleanup founder and CEO Boyan Slat said at a news conference in Rotterdam, as CNN reported.

The system's success in capturing microplastics came as a welcome surprise since microplastics tend to fall to the ocean floor rather than float on the surface, according to the press release. Since microplasitcs tend to sink, Ocean Cleanup focused on large pieces of plastic.

Slat posted a picture on Twitter of collected debris along side a forsaken wheel.

"Our ocean cleanup system is now finally catching plastic, from one-ton ghost nets to tiny microplastics! Also, anyone missing a wheel?" Slat wrote.
I gotta tell you, this one has some good questions:
Let's say we're defining "cheating" as someone like Clemson offering Rashan Gary $400 thousand to not sign with Michigan, as John U. Bacon's most recent best-seller Overtime tacitly alleges (courtesy of Gary's own testimony) the Tigers may have done. While that's a serious violation of NCAA Rules, who cares? NCAA Rules are seriously stupid.

Many Michigan fans got to know the Gary family while he was here, and during the Amazon documentary "All or Nothing" back in 2018. This is not a wealthy family by any means. So in what other context in all of American culture is it considered tawdry, unethical, and villainous for those with plenty to provide for those without -- especially for services rendered?

In what other context is it considered immoral to pay for a single mom's mortgage, utility bill, or transportation? In what other context is it considered nefarious to enrich those who are underprivileged or impoverished for their excellence?

There is only one such context where these notions exist in this culture -- NCAA Rules. The only current place in America where such traditionally charitable and capitalistic practice is shunned and scorned is the 140,000 square foot Taj Mahal known as NCAA Headquarters. And guess where the money for that basilica came from? From the excellence of players called "amateurs."
Not sure what to think, but it's clever:
64-year-old Terry Robison is a working-class retiree trying to make his money last throughout the remainder of his life. And Holiday Inn is the clear winner.

That's according to a Facebook post from Robison in which he evaluated the per-day cost of staying in a retirement home for seniors and the daily cost of staying at a Holiday Inn. Robison found out that when applying the senior discount he qualifies for, the Holiday Inn would cost less than $60 per day. The senior home, on the other hand, cost around $188 per day, making it more than three times more expensive than the hotel chain.

"That leaves $128.77 a day for lunch and dinner in any restaurant we want, or room service, laundry, gratuities and special TV movies. Plus, they provide a spa, swimming pool, a workout room, a lounge and washer-dryer, etc. Most have free toothpaste and razors, and all have free shampoo and soap. $5-worth of tips a day and you'll have the entire staff scrambling to help you," Robison wrote in a Facebook post. "They treat you like a customer, not a patient."
Jesus Creed is a part of CT's Blog Forum. Support the work of CT. Subscribe and get one year free.
The views of the blogger do not necessarily reflect those of Christianity Today.