December 19, 2020
Weekly Meanderings, 19 December 2020
Our weekly selection of links across the web.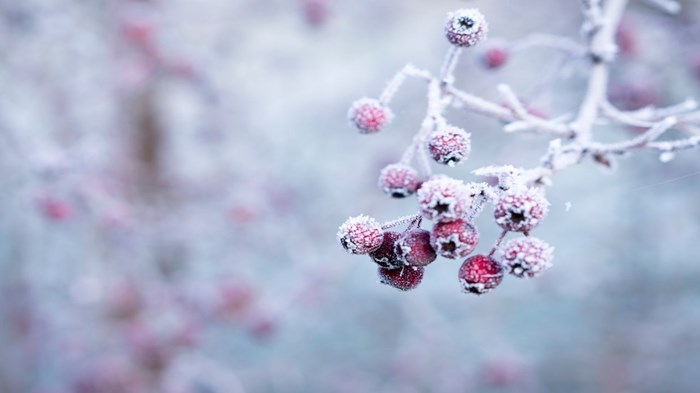 We enter into the last week of Advent and walk toward Christmas Day. Happy Advent and a Merry Christmas to you and yours!
Tara VanDeveer is now the winningest and maybe the best ever:
STOCKTON, Calif. (AP) — Tara VanDerveer made history, and then took a moment to tell her Stanford players what they mean to her.

"The most important thing I can do as a coach is love you," VanDerveer said. "I love the game of basketball and I want to help you be the best you can be. You're the people that I care about. Thank you."

Typical Tara, wanting to share the joy on a night when the spotlight shined brightly on her — and her alone.

VanDerveer became the winningest women's college basketball coach Tuesday night, passing the late Pat Summitt with her 1,099th victory as No. 1 Stanford romped to a 104-61 victory over Pacific.
Informative article about Covid-19.
For decades, Ikea has decorated and organized homes across the world, thanks to its ready-to-assemble furniture. Now, the beloved Swedish company is taking its dedication to home goods a step further with the creation of its very first tiny home.

With a focus on sustainability, Ikea's latest product doesn't sacrifice any luxuries or comforts, despite its compact size. According to Lonely Planet, Ikea partnered with Vox Creative and RV and tiny home builder Escape to design the tiny home with eco-friendly features.

Built as part of the Ikea Tiny Home Project, the trailer is a customized version of Escape's Vista Boho XL model. The added features include solar panels, composting toilets, and an on-demand heated water supply, powered by the trailer, Lonely Planet reports. Potential buyers can get a better idea of what their new abode might look like through an online shopping experience created by Vox. The Ikea-specific website allows audiences to explore the home and buy furniture or other knickknacks to personalize their tiny home.
Tiny homes are all the craze now, but they're not simply a trend, it seems like they are here to stay. Sustainability and minimal and cleaner ways of living have never been more imperative. With the COVID-19 pandemic shaking the world up, everyone is now focused on making more conscious and smarter decisions. Could tiny homes be the space-saving and sustainable living solution that we all need? I do think so!

W2 Architecture's revolutionary trailer design, Romotow, the name an amalgamation of 'room to move' contains all the usual RV features but with an innovative 90-degree twist. With the press of a simple electric button, it swivels open, rotating at 90 degrees, to reveal an open synthetic teak deck, and 70% more living space.
When we write by hand we activate three regions of the brain: the visual, motor and cognitive areas. I know that today most of them write their texts with the support of a keyboard, however, when we do it by hand, many neural networks are activated that help us to have a better cognitive capacity.

Write your agreements by hand. Draft the various services you are creating by hand. Put the biggest goal of your day on paper.

Handwriting allows us to have learning that is essential in our lives both as children and as adults. This is, the practical development of fine motor skills, hand-eye coordination, the development of the clamp and motor control (which is used to pinch, to connect a cable to the plug, drink a glass of water, etc.). It helps us Also to prospective and working memory, it stimulates the brain more by activating areas such as smell depending on the material that we are using to write such as paper or touch when touched.
PALMYRA, Pa. (NewsNation Now) — A Pennsylvania restaurant was set to defy recent restrictions on indoor dining, but a generous donation made them change course.

A loyal customer and friend of Babe's Grill House owner, David Deimler, gifted the restaurant enough to cover three weeks of salaries for all 18 employees.

"I was staying open to take care of my employees, to make sure they would have a Christmas," Deimler said. "To some people that wasn't important, to some it was. For me, it was very important because they take care of my family."

An indoor dining ban went into effect on Saturday in Pennsylvania as a part of COVID-19 restrictions. Babe's Grill House has outdoor dining space, but the profits are not enough to support for the entire staff.

The customer gifted the money to take care of the employees this holiday season and prevent Deimler from facing fines or citations over continuing indoor dining.
HIGHLAND PARK, Ill. — It may sound a little nutty, but her drive to share her delicious nut recipes with the world is an inspiration to almost anyone who has ever dreamed of opening a business.

And at 86-years-old Sally Schoch didn't let age or the pandemic stop her.

"I've seen too many people sit around too long – my contemporaries. I don't want to be one of them," she said.

Several days a week this octogenarian is in the kitchen preparing her secret nut recipe to sell in her snack shop, appropriately named Sally's Nuts.

The shop is located in the Highland Park Ravinia Arts District and opened it last month. The menu features Schoch's homemade pecans, almonds and cashews as well as grab and go sandwiches.

Her daughter Kari Guhl said her mom's recipe has been popular within their circle of friends for more than 20 years.

"(She was always) just gifting them to friends and families for the holidays and it was always an issue that people wanted more," Guhl said.

So Guhl suggested to her mom that she should sell them. That was in 2017.

"She said, 'You just make the nuts, I'll do everything else,'" Schoch said.

At first they started selling the nuts online. From there the business has steadily grown. Local grocers carry her items and the nuts caught the eye of a distributor who wants to expand the sales to 97 stores. And that's when the two decided to look for a commercial kitchen and stumbled upon a storefront space.
(CNN)More than three dozen members of Congress are calling on Joe Biden's incoming administration to prioritize abolishing the death penalty in all jurisdictions, according to a letter sent Tuesday to the transition team for the President-elect and Vice President-elect Kamala Harris.

While Biden has pledged to abolish the federal death penalty and to give incentives to states to stop seeking death sentences as a part of his criminal justice reform plan, 40 members of Congress and three congresspersons-elect want to make sure the practice ends on his first day in office.

"The current administration has weaponized capital punishment with callous disregard for human life. In the middle of our current public health crisis, the Department of Justice resumed federal executions and executed more people in six months than the total number executed over the previous six decades," Massachusetts Rep. Ayanna Pressley wrote in a letter first obtained by CNN.

The letter was authored by Pressley less than a week after calling for President Donald Trump to stop pending federal executions that are scheduled to take place during his lame duck period. She specifically joined celebrities, bipartisan politicians and anti-death penalty advocates' call to stop Brandon Bernard's execution as his trial had allegations of prosecutorial misconduct that only surfaced two years ago.

Pressley, a Democrat, introduced legislation on July 25, 2019 -- the same day Attorney General William Barr announced federal executions, which had been stalled since 2003, would resume -- to rid the federal level of the practice and require resentencing for those currently on death row. The bill has not had any action in the House since August 2019.

The Department of Justice has previously defended its decision to resume the federal death penalty this summer after all appeals were exhausted and the Supreme Court ruled in their favor to continue their plans, despite the global health crisis.
WASHINGTON (AP) – Trump administration officials are expected to say this week whether the monarch butterfly, a colorful and familiar backyard visitor now caught in a global extinction crisis, should receive federal designation as a threatened species.

Stepped-up use of farm herbicides, climate change and destruction of milkweed plants on which they depend have caused a massive decline of the orange-and-black butterflies, which long have flitted over meadows, gardens and wetlands across the U.S.

The drop-off that started in the mid-1990s has spurred a preservation campaign involving schoolchildren, homeowners and landowners, conservation groups, governments and businesses. Groups tracking the species say only a small fraction of the monarchs found wintering a few decades ago can now be located.

Some contend those efforts are enough to save the monarch without federal regulation. But environmental groups say protection under the Endangered Species Act is essential — particularly for populations in the West, where last year fewer than 30,000 remained of the millions that spent winters in California's coastal groves during the 1980s.

This year's count, though not yet official, is expected to show only about 2,000 there, said Sarina Jepsen, director of the endangered species program at the Xerces Society conservation group.
Jesus Creed is a part of CT's Blog Forum. Support the work of CT. Subscribe and get one year free.
The views of the blogger do not necessarily reflect those of Christianity Today.