December 17, 2020
Creeds are Not Dead Orthodoxy but Preservation of Orthodoxy
The most "liberal" Christians are those who write their own confessions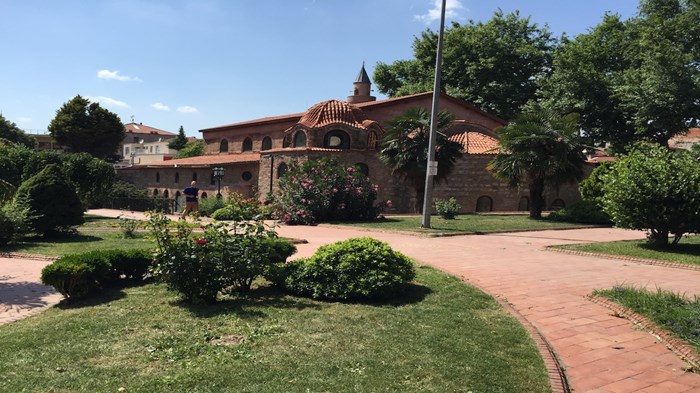 I grew up in a Baptist tradition where each church created and even amended (rarely) their own "Statement of Faith." We were anti-creedal and non-confessional. When I was in college I knew a number of seminarians at the local seminary who were writing up their own Statements of Faith, which they had to defend orally, so when they landed at a church they'd have one ready.
At some point in my college theological education I must have read the Creed and become aware of some of the Reformed confessions, but they made little to no impact on me. In seminary our theology classes were not Creedal or Confessional and our seminary had its own Statement of Faith.
When studying at the University of Nottingham we attended the local Anglican church and weekly we recited the Creed, and I thought it was a combination of fresh, cool, and historic. Over time I became convinced of the importance of the Creed for the church's faith. What I have become more convinced of is that non-denominational and anti-creedal churches are wrong in ignoring the Creed and posturing themselves over against the Creed and confessions.
The Creed is not dead. It preserves the living faith of the church. It is not infallible or exhaustive, but it is 100x better than Statements of Faith, which are often tailored to meet the whims of the single pastor who was behind it.
A great series on the Apostles' Creed.
Conservative Christianity is creedal; creedal Christianity is conservative. Liberal Christianitiy is anti-creedal; anti-creedal Christianity is liberal.
It is biblical to form, affirm, and recite Creeds, and in his recent book, The Need for Creeds Today, J.V. Fesko offers biblical texts that do just that. (Then he examines Reformed Confessions.) Here are biblical texts that should nurture serious Bible readers into belief in affirming and reciting the Creed.
Ex. 13:14 When in the future your child asks you, 'What does this mean?' you shall answer, 'By strength of hand the LORD brought us out of Egypt, from the house of slavery. 15 When Pharaoh stubbornly refused to let us go, the LORD killed all the firstborn in the land of Egypt, from human firstborn to the firstborn of animals. Therefore I sacrifice to the LORD every male that first opens the womb, but every firstborn of my sons I redeem.'

Deut. 6:4 Hear, O Israel: The LORD is our God, the LORD alone. 5 You shall love the LORD your God with all your heart, and with all your soul, and with all your might. 6 Keep these words that I am commanding you today in your heart.

1Tim. 1:15 The saying is sure and worthy of full acceptance, that Christ Jesus came into the world to save sinners—of whom I am the foremost.

1Tim. 3:1 The saying is sure: whoever aspires to the office of bishop desires a noble task.

1Tim. 4:7 Have nothing to do with profane myths and old wives' tales. Train yourself in godliness, 8 for, while physical training is of some value, godliness is valuable in every way, holding promise for both the present life and the life to come. 9 The saying is sure and worthy of full acceptance.

2Tim. 2:11 The saying is sure:

If we have died with him, we will also live with him;

12 if we endure, we will also reign with him;

if we deny him, he will also deny us;

13 if we are faithless, he remains faithful—

for he cannot deny himself.

Titus 3:4 But when the goodness and loving kindness of God our Savior appeared, 5 he saved us, not because of any works of righteousness that we had done, but according to his mercy, through the water of rebirth and renewal by the Holy Spirit. 6 This Spirit he poured out on us richly through Jesus Christ our Savior, 7 so that, having been justified by his grace, we might become heirs according to the hope of eternal life. 8 The saying is sure.

I desire that you insist on these things, so that those who have come to believe in God may be careful to devote themselves to good works; these things are excellent and profitable to everyone.
He needs to baptize this with the Gospel Creed itself, found in 1 Cor 15:1-8 and the verses just prior to one he cites above (2 Tim 2:8-10), and the former is the very foundation for the Nicene Creed:
1Cor. 15:1 Now I would remind you, brothers and sisters, of the good news that I proclaimed to you, which you in turn received, in which also you stand, 2 through which also you are being saved, if you hold firmly to the message that I proclaimed to you—unless you have come to believe in vain.

1Cor. 15:3 For I handed on to you as of first importance what I in turn had received: that Christ died for our sins in accordance with the scriptures, 4 and that he was buried, and that he was raised on the third day in accordance with the scriptures, 5 and that he appeared to Cephas, then to the twelve. 6 Then he appeared to more than five hundred brothers and sisters at one time, most of whom are still alive, though some have died. 7 Then he appeared to James, then to all the apostles. 8 Last of all, as to one untimely born, he appeared also to me.

2Tim. 2:8 Remember Jesus Christ, raised from the dead, a descendant of David—that is my gospel, 9 for which I suffer hardship, even to the point of being chained like a criminal. But the word of God is not chained. 10 Therefore I endure everything for the sake of the elect, so that they may also obtain the salvation that is in Christ Jesus, with eternal glory.
It is profoundly unbiblical not to conserve this biblical impulse to put down the bascis of the faith in a simple, clear, and short form.
Such memorable lines preserve by reminding when reciting.
Jesus Creed is a part of CT's Blog Forum. Support the work of CT. Subscribe and get one year free.
The views of the blogger do not necessarily reflect those of Christianity Today.