Did 2016 Expose America's (And the Church's) Fame Addiction?
The church should be providing a counter-cultural balance to our fame obsession. Instead, we're feeding into it.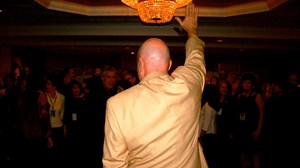 2016.
Worst. Year. Ever.
It must be. Social media says so.
Certainly, 2016 had its share of serious issues. From escalating problems in race relations, to horrific acts of terrorism, to the ravages of war in places like Syria, and more.
But that's not what people are referring ...
Continue Reading ...
Why I Don't Trust New Year's Resolutions or 10-Year Plans
Innovation has more room to breathe when we're operating within God's seasons instead of on our schedules.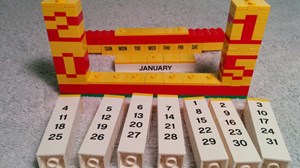 God doesn't work on our calendar.
He created days, weeks, months, seasons and years. Those are real things.
People designed minutes, hours, decades and New Year's Day on January 1. Those are made up things.
That's why I don't trust New Year's resolutions ...
Continue Reading ...
I'm Offended! By Easily-Offended Christians
If Christmas comes and goes without a red cup scandal, did it really happen?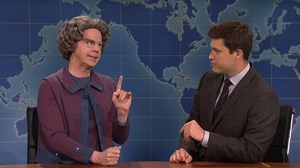 Image: SNL/NBC
Well, we did it.
We made it through this Christmas without a major national brouhaha erupting about a not-holy-enough red cup, banned lyrics at a school play, or a disallowed manger scene.
So let's keep it up, shall we? Let's resolve to go through the coming year determined ...
Continue Reading ...
5 Problems With Top-Down Vision-Casting – And a New Testament Alternative
Acts 2 does not give us a picture of Peter hearing from God in private, then coming to the disciples with the vision.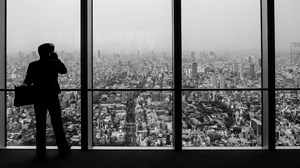 Have we been doing vision-casting wrong?
I think so. For maybe a generation or more.
Some of my worst disasters in ministry have come from trying to implement a vision, only to find out that no one else was buying into it.
They might have even agreed that it was a good idea. For ...
Continue Reading ...
Deal-Breakers: 7 Ways God May Tell a Pastor to Leave a Church
Long-term pastorates are almost always good for the church and the pastor. But when these things happen, it's time to go.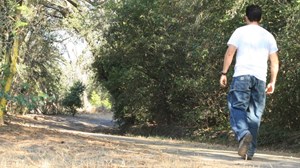 Do I stay, or do I go?
It's one of the toughest questions a pastor has to face.
Pastoring isn't easy. There will always be difficulties to address and bad history to overcome. But most pastors are in it for the long haul.
This month I celebrate 24 years in my current ...
Continue Reading ...
How to Be an Innovator Without Being an Imitator
Innovative leadership should constantly drive us to communicate eternal truths in fresh, new ways.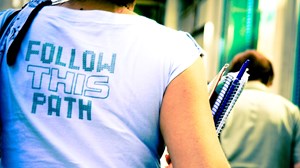 The tagline for this blog is Innovative Leadership from a Small Church Perspective.
New readers often ask what I mean by innovative leadership, so today's post is designed to answer that question.
Let's start defining what it's not, then we'll see what ...
Continue Reading ...
Pastor as Coach and Shepherd? Yeah, Right. (From a Real FB Convo)
When someone sneers "A pastor that helps you define anything other than who would lead a committee! HA! Good one," let's listen before responding.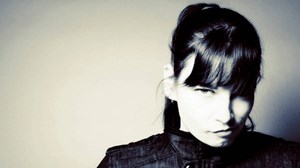 Are pastors supposed to be shepherds any more? Or is that idea passé?
If so, have we replaced it with something better? Or worse?
What if we had some raw, unsolicited opinions from the people who matter? Namely, the people in our churches – or those who have left.
Continue Reading ...
Does Jesus Want Every Church to Be a Big Church?
Let's stop arguing about which church size is best, and start seeing what's best about each size.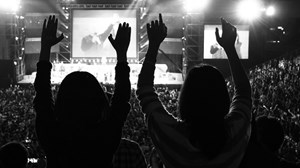 "Jesus wants the church to grow!"
I agree. How can I not? Jesus was the one who said, "I will build my church," and I've found that arguing with him is not a recipe for health or happiness.
"Jesus wants your church to grow!"
Wait just a ...
Continue Reading ...
What a Rabbi Taught Me About Keeping Christ In Christmas
When people come to your church this Christmas season, they want to hear the story of Jesus. Give them what they came for.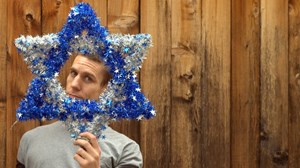 "Keep Christ in Christmas" is a familiar saying this time of the year. But you don't expect to hear it from the local rabbi.
For several years I was involved in our town's Police Chaplaincy. One year, at our December meeting, the Methodist pastor noticed ...
Continue Reading ...
Follow Karl
Read More from Karl
Free Newsletters