Worship
From hymns to radio-friendly CCM, to arts ministries and monastic communities such as Taizé in Northern France, evangelicals have responded to the call to sing praises to God in vibrant and diverse ways. At the outset of the 21st century, worship leaders such as Chris Tomlin and Matt Redman led a new movement toward corporate worship, but worship continues to emanate beyond large gatherings into individual spiritual practices; it extends into work and the workplace, Sabbath recreation, and beyond. At its simplest, worship, derived from the Old English worthscipe, is to give worth to God by any endeavor.
Featured Articles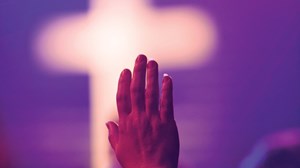 The Trajectory of Worship
What's really happening when we praise God in song?
God Is Not the Object of Our Worship
He is the subject who forms us as we sing, tell, pray, and enact God's story in worship.
'You Shall Not Worship Me This Way'
How even the worship of God can be idolatrous.
loading more