How Churches Should—and Shouldn't—Respond to Clergy Sexual Abuse
A step-by-step, survivor-focused approach to responding to clergy sexual abuse.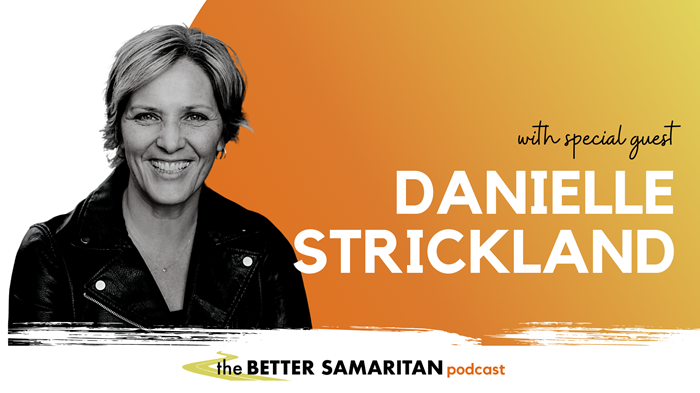 "This issue is not going away, and it's not a one church issue. It has spanned the church world in all denominations. I think it's something that God is exposing because he loves the church and wants to see her well." —Danielle Strickland
Danielle Strickland spent 22 years as a Salvation Army officer in 3 countries, fighting exploitation and human trafficking, before becoming a church planter and teacher. At a Canadian megachurch where she was serving, a survivor of clergy sexual abuse came to her to share her story of abuse by the head pastor. What ensued led to an investigation and ultimately, Danielle's resignation from the church.
In this episode, Danielle shares a step-by-step timeline of what happened in the Meeting House investigation: what worked, and what didn't work, and how it all affected the survivor. Jamie and Kent talk with her about how a church can prepare for and be a safe space for survivors.
Danielle gives an update on what is currently happening at the Meeting House, as more survivors have come forward, and gives a final exhortation to church leaders: center Jesus by centering the people he did. That's always the oppressed. If there comes a time when it's necessary to choose between protecting the reputation of a particular church and protecting a survivor, choose the survivor. That's what Jesus did.
RESOURCES:
Until Every Woman is Heard Prayer Movement
"On Being a Good Neighbor", sermon draft by the Rev. Dr. Martin Luther King, Jr.
This episode produced by Laura Finch
Theme Song "Turning Over Tables" by The Brilliance
Subscribe:Apple Podcasts | Google Podcasts | Spotify | TuneIn | Stitcher | RSS
Follow us on Twitter: @kentannan | @drjamieaten | @laura_e_finch | @djstrickland
(Note to the listener: In this podcast, sometimes we'll have evangelicals, sometimes we won't. We thinking learning how to do good better involves listening to lots of perspectives, with different insights and understanding with us. Sometimes it will make us uncomfortable, sometimes we'll agree, sometimes we won't. We think that's good. We want to listen for correction. Especially in our blind spots.)
The Better Samaritan is a part of CT's Blog Forum. Support the work of CT. Subscribe and get one year free.
The views of the blogger do not necessarily reflect those of Christianity Today.