9 Ways to Start Your Journey as a Trauma-Informed Church
Adopting a trauma-informed approach within a church is an ongoing process of compassionately loving our neighbors. Here are 9 ways to begin your trauma-informed journey.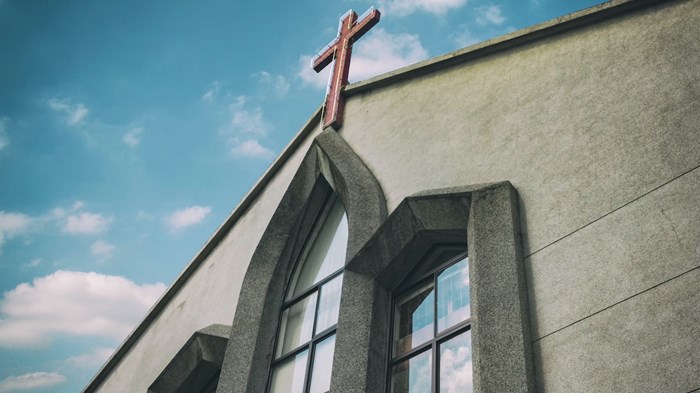 Adopting a trauma-informed approach within a church is an ongoing journey of compassionately loving our neighbors, rather than a fixed state to be attained. This process necessitates a steadfast dedication to educating and equipping church staff, volunteers, and congregation members with the knowledge and skills to comprehend trauma's origins and consequences. It also means we must be prepared to adapt and modify our approaches to trauma-informed care.
Create Trauma-Sensitive Spaces
Trauma-informed churches prioritize creating safe environments where individuals feel supported and empowered in their healing journey. Some church goers may need trauma-sensitive spaces for worship and gatherings—a quiet place they can collect themselves if triggered by a sermon topic, overly loud or unexpected noises, and drastic lighting changes during worship.
Other options include experiences like lighting candles, sharing memories and stories, and offering prayers and reflections. Churches might set up prayer stations or create quiet spaces for meditation and contemplation. These examples highlight how trauma-informed care can be integrated into ongoing ministry actions and serve multiple purposes.
Approaching trauma-informed care in this way also helps to reduce mental health stigma. For example, a church could designate a smaller contemplative worship space in addition to the main worship area on Sundays. This expands worship options while simultaneously creating a trauma-sensitive space.
Foster a Sense of Connection
Use spiritual practices to help build a sense of connection, belonging, and cohesion. Scripture reminds us about this in Matthew 18:20, when Jesus says where two or three are gathered, He is with them. There is something powerful and comforting about coming together in person (many of us learned this after living virtually in the pandemic). It's true of people in general, and the church specifically, especially when we gather to share one another's burdens.
Our research also shows spiritual support helps buffer against common psychological trauma-related challenges. When we love our neighbor, treat others as we would want to be treated, and come together as Christ required, the Church can bring restoration and renewal to those who are hurting.
Trauma-informed churches recognize that significant support and care can come through non-therapeutic group experiences, such as engaging in fellowship, worship, and community with one another (from small group studies to special church services like holiday gatherings).
Foster Church and Community Opportunities for Remembrance, Reflection, and Lament
No church or community is immune to tragedy. When crises strike, people turn to local churches for meaning, hope, and comfort. Churches can offer, organize, or contribute to public gatherings for churchgoers or community members.
For example, public displays of faith in times of trauma include memorial services, prayer vigils, memorial services, and gatherings. Each can be an essential part of the healing process for people impacted by trauma.
Comfort can also be brought through creative expressions, such as art installations, murals, music, poetry, dance and movement, video, and photography.
Develop Sermon and Teaching Series that Incorporate Coping Practices
Churches can offer trauma-informed sermon series that address themes of hope and meaning. Explore scriptural passages providing comfort and guidance, and share personal stories of resilience and overcoming or honoring loss and grief. Another approach would be to teach how Christ or other biblical figures drew upon their faith in times of hardship.
Sermons can also be developed around Spiritual First Aid's ten trauma-informed best practices or the BLESS CPR spiritual and emotional care framework. Here are some ideas for how a sermon or series could be created: teach on the five BLESS needs, develop sermon teaching points corresponding with each helping step, or choose one or more components of the framework to use as a "springboard" for discussing biblical issues related to trauma.
Similarly, a sermon series could be developed by going more in-depth about key concepts from the model (one at a time). Lastly, teachers and pastors could authentically share their challenges and how they approach self-care, or discuss issues like burnout while introducing and modeling the importance of healthy coping practices. Unexpected tragedies and traumatic events can leave our church and community members feeling heartbroken and helpless, and providing coping techniques can help.
Prioritize Staff Self-Care
Recent studies show that many church staff struggle to manage stress and burnout. When church staff members are not equipped with the tools for managing emotional challenges, they may be more prone to poor judgment, inappropriate boundaries, emotional exhaustion, and even unethical behavior.
When a team prioritizes self-care, they are more likely to deal well with stress. They can then be better equipped to support church members and model the importance of coping practices to churchgoers. Therefore, encouraging staff care is essential to becoming a trauma-informed church.
Some of the ways staff care can be implemented: offer training and workshops on stress management, provide resources for self-care, encourage staff to take breaks and prioritize their well-being, include mental health benefits as part of your staff benefits, and encourage staff to take time away from work for vacations and sabbaticals.

Offer Specialized Spiritual and Emotional Education and Care
Trauma-informed churches can offer group support for individuals impacted by trauma, by providing opportunities for people to connect with others who share similar experiences and find strength and resilience through relationships.
Examples include hosting support groups, workshops, and other events promoting spiritual and emotional education and care. Churches can offer educational programs on emotional and spiritual wellness topics—such as coping with stress and anxiety, parenting, relationship issues, and financial struggles—to introduce practical tools and strategies.
Moreover, churches are encouraged to consider offering support groups for individuals struggling with specific challenges like stress, grief, and loneliness. These groups can provide a space for individuals to share their experiences, receive support from others, and engage in healthy spiritual coping practices.
Refer and Resource Internally to Existing Ministries and Programming
Churches can refer and resource spiritual and emotional challenges and trauma internally (within their congregation) to support groups, pastoral counseling, care ministries, and other forms of emotional and spiritual support.
As a church, you are part of one body with different gifts and roles, and often those impacted by trauma will need many different sorts of assistance. This means steps must be taken to strengthen existing ministries, pivoting toward trauma best practices.
In addition, churches can create a peer support network through small group ministries and prayer groups. This can help church members build connections with others who share similar experiences and provide a safe space to connect, learn, and grow. Finally, consider offering care ministry programs such as Spiritual First Aid, Caregiver Toolbox, GriefShare, Celebrate Recovery, Trauma Healing, and The Sanctuary Course.
Address Basic Needs Through Outreach Efforts
Churches can engage in outreach efforts to connect with individuals and families impacted by trauma in the broader community by providing practical assistance for unmet basic needs, such as food, housing, and transportation.
Similarly, we've seen trauma-informed churches provide support by organizing initiatives like community meals, volunteerism, giving campaigns, and acts of service. Another way churches can become more trauma-informed is to advocate for the poor and marginalized in their church and community. Churches can call for improvements to local, state, and national policies that may limit economic opportunities, affordable housing options, and access to quality healthcare.
Trauma-informed churches also prioritize wellness and mental health initiatives to reduce mental health stigma by creating greater awareness about spiritual and emotional struggles.
Refer and Resource Externally to Trusted Community Resources
Churches can help church and community members address unmet BLESS needs and promote holistic wellness by connecting those in need with various community resources. In addition, partnerships can help churches build a network of support for their members and encourage greater awareness and understanding of mental health issues within the community.
By collaborating with other organizations and utilizing various resources, churches can ensure their members can access any needed ongoing support in healthcare, employment, financial aid, and education. Likewise, they may partner with local organizations and businesses to offer job training programs, financial literacy classes, and health clinics.
Churches can also promote social connections by providing fellowship and community service opportunities. Finally, churches can also utilize resources like the National Alliance on Mental Illness (NAMI) faith-based initiative, which offers a wide range of mental health resources and makes it easy to find helpful resources from other organizations.
Trauma-informed churches know the limit and scope of the spiritual and emotional care services they can provide, especially when someone needs specialized, professional trauma clinical care. They see resourcing and referring as one of the most helpful ways they can support others, not as a last resort. Part of being a trauma-informed church also involves referring others who may be in immediate danger (from suicide, threat from others or threat to others, or child neglect and abuse). Don't wait to act; immediately call 911, 988, or local authorities.
We pray that as you continue your journey to becoming a trauma-informed church, you will hold onto God's promise to draw near the brokenhearted—and those whom He calls to help.
For more ideas and practical help becoming a trauma-informed church, download our FREE trauma-informed church action tool.
Jamie Aten, Ph.D., and Kent Annan, M.Div. co-direct the Humanitarian Disaster Institute at Wheaton College and are also the co-founders of Spiritual First Aid.
The Better Samaritan is a part of CT's Blog Forum. Support the work of CT. Subscribe and get one year free.
The views of the blogger do not necessarily reflect those of Christianity Today.