January 12, 2023
Development
,
Devotional
,
Disasters
,
Giving & Philanthropy
,
Human Trafficking
,
Leadership
,
Mental Health
,
Reconciliation
,
Refugees & Immigration
,
Research
The Better Samaritan's Top Ten Blog Posts of 2022
To celebrate our second anniversary, we're featuring the ten most-read articles from last year.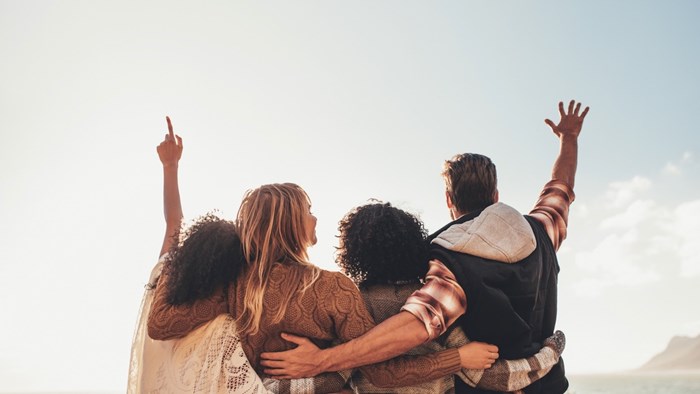 Today marks the second anniversary of "The Better Samaritan." We're grateful to be learning how to "do good, better" alongside you.
To celebrate, we're sharing quotes and links from the ten most-read posts from 2022:
#1: Preemptive Love Coalition Founders Ousted by Jamie Aten and Kent Annan
"We need more humble leaders—not heroes. We need to cultivate trauma-informed organizational cultures, listen to and follow up on whistleblowers, and follow up with meaningful investigations."
#2: Who is My Neighbor? An Honest Look at Racism Inside Ukraine by Rayshawn Graves
"Like war, racism is an immovable facet in our fallen world which must be resisted. When it comes to racism and white supremacy, there is no passport, credential, or jurisdictional border in this world to avoid it."
#3:This Love of Guns is Way Beyond our Understanding by Matthew Soerens
"The U.S. church has a lot to offer to the world–but we also have blind spots, and at a time when the white U.S. evangelical church is in many ways facing a spiraling crisis of moral credibility, we urgently need the humility to learn from and submit to the leadership of other parts of the Body of Christ."
#4:Beyond World Vision or Compassion: Where are Evangelicals Giving? by Ron Sellers
"In most ways evangelical donors are no different from other donors. Your target donors aren't just supporting other Christian ministries. They're often favoring entirely secular organizations, so your "competition" is likely much broader than you may realize."
#5:Generation Z is Sinking in a Post-Pandemic Health Crisis by Josh Packard and Jamieson Taylor
"The New Normal: Updated & Expanded found teens and young adults feeling extremely depressed, anxious, stressed, and lonely. Even worse, the adults in their lives don't truly know the extent of it."
#6:Because Christ Did First, I Now Speak Up for Women's Rights by Meghan Tschanz
"I began advocating for women's rights because I saw Christ do it first. But I found quickly that it came with a high cost…Perhaps if we had a culture that welcomed questions, that interrogated patriarchal teachings, that allowed civil discourse on new ideas--I would not need to speak so loudly."
#7: Will They Know Christians by Their Love or Reckless Obsession with Liberty? By Bruce Wydick
"American Christianity must scripturally and prayerfully reconsider its preoccupation with individual liberty and pivot back toward its historical concern for the other. The early church was not preoccupied with securing rights to engage in careless health behaviors; they were concerned with building the first hospitals."
#8:Jesus, the Most Embarrassing Dinner Guest in the Four Gospels by Aubrey Sampson
"God invites us to do something radically different than claw our way to the good seats in the house. We are invited into a kingdom, a way that values rest instead of restlessness, surrender instead of strife, and trust instead of hustle…God is inviting us to give up the good seats—not as a form of punishment—but because he cares about our souls, and the souls of those we influence."
#9:Trusting in the God Who Sees by Dena Dyer
"Eventually, like Hagar, when we see Him clearly, we can work for Him without feeling as if it's all up to us. We'll no longer be held captive by cynicism or despair; instead, we'll be infused with hope and filled with peace. Our lives will become a living, dynamic portrait of God's presence, promises, and power."
#10:Discerning our Future: How to Step Into God's Will for Your Life by Aubrey Sampson
"It can feel scary at times to walk across the graduation stage into the next season God has for us, but as we maneuver through the process of seeking God's will, there is comfort in knowing that no matter what we decide, God can use our lives, even missteps and wrong choices, for his glory."
Thank you for reading and sharing our content with others—our team really appreciates it.
The Better Samaritan is a part of CT's Blog Forum. Support the work of CT. Subscribe and get one year free.
The views of the blogger do not necessarily reflect those of Christianity Today.