Re-Thinking the Post-COVID Church: Beyond the Walls
What if the Church continued to engage people the way we did during the pandemic, bringing a more missional mindset to the world?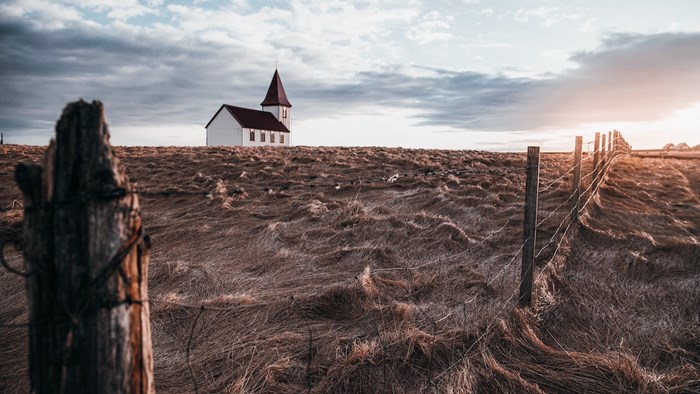 He healed the sick and fed the hungry, delivered a message of hope to the poor and destitute, wept over someone He loved, and broke bread with the outcasts. His work was messy and intentional. Perhaps we can agree that our Jesus Christ was the most radical, out-of-the-box evangelist our world has ever seen. Today, Jesus' approach is a mindset we need now more than ever. For the Church to survive and thrive, we must think beyond the four walls of a building. We must follow our Savior's example and bring the Church to those in our circles.
When forced to isolate during the COVID-19 pandemic, the Church employed creative methods to deliver the message of Jesus' love. Churches hosted drive-through nativity scenes and drive-up communion. Church members left food packages on doorsteps and engaged in driveway discipleship, hosting socially-distanced Bible studies from folding chairs on a pastor's front lawn. As we move into a post-COVID era, what if the Church continued to engage people in this way, bringing a more missional mindset to the world?
As the body of Christ, we simply don't have time to wait for non-believers to come to us in a physical Church building. We must go to them—today!
As the president of Young Life, an organization devoted to introducing adolescents to Jesus and helping them grow in their faith, I'm alarmed by some recent statistics. Pew Research indicates that the number of Christians in the United States is sharply declining. From the early 1990s to 2020, Christianity among U.S. adults fell from 90 to 64 percent. This number is expected to drop to 35 percent by 2070. Increasingly, I'm seeing that most of the teenagers we reach have no religious affiliation whatsoever.
We are all "sent ones"
At Young Life, ministering beyond the walls of the Church is at the heart of who we are. I believe it's what we're called to do as believers. Jesus commissioned all of us. We are all the "sent ones." This is how our ministry at Young Life is wired. We call it "contact work," the beautiful approach of going where kids are—schools, neighborhoods or soccer fields—and building relationships, earning the right to be heard and walking alongside teenagers in friendship. Most of all, we introduce them to the person of Jesus, and strive to love them well.
These tactics are not original to us. They are simply what our Lord did. Paul reminds us in 1 Corinthians 3:16 that we are God's temple and He dwells in our midst. The Church at large is at its best when it turns this belief into action.
By going where kids are, we are invited into people's lives. It's the natural outflow of relationship-building. In the predominantly Muslim country of Kazakhstan, our Young Life staff ministers to all kinds of kids, including those with special needs. We procure wheelchairs and take this often-overlooked group to the lake for swimming and sightseeing. We earn the right to be heard by Muslim families because we're caring for the marginalized, as Matthew 25 implores us to do.
Thinking outside the box often involves going the extra mile to reach our world for Jesus. In south Texas, one of our staff members befriended a high school student named Eduardo. He sat with him in his school cafeteria for nearly a year. Eduardo resisted everything related to Jesus, but his opposition only toughened our staff member's resolve to pray for him by name. A few years later, that staff member found Eduardo working at a construction job and invited him to a Young Life college weekend. That's when Eduardo finally gave his heart to Jesus. Today, Eduardo works on behalf of Young Life at the very high school he attended. That staff member's resolve to share the Gospel radically transformed Eduardo's life. It would have been easy to give up on Eduardo, but we are called to persistently share the Good News of Christ.
Start right where you are
Jesus doesn't ask all of us to move to Kazakhstan or evangelize teenagers in south Texas. Some of us will. But for most of us, Jesus wants to use us where we are, right now. If you have a friend at school or work going through a hard season, pray for them by name. If the Lord places a homeless person in your path, find out his or her needs. Perhaps you need to start a Bible study in your neighborhood or invite the widow across the street over for coffee.
Having a physical location for a body of believers to meet is an excellent tool to continue to deepen church attendees' relationships with God and with each other, but it's not always the best way to reach communities. The only way to affect the trends of those leaving the Church, or those who will never step through its doors, is to move beyond the Church's walls.
Jesus thought innovatively. COVID required this thinking, too. Beginning in our own circles, let's move forward by ministering creatively—finding fresh ways to be the "sent ones" Jesus has called to be.
Our world is yearning for the Truth. There's no time to wait.
Newt Crenshaw is the president of Young Life.
The Better Samaritan is a part of CT's Blog Forum. Support the work of CT. Subscribe and get one year free.
The views of the blogger do not necessarily reflect those of Christianity Today.