Celebrating Hope: 50 Years of Outreach Ministry
A Christian community service provider thinks missionally and is making a kingdom impact in the Western Suburbs of Chicago.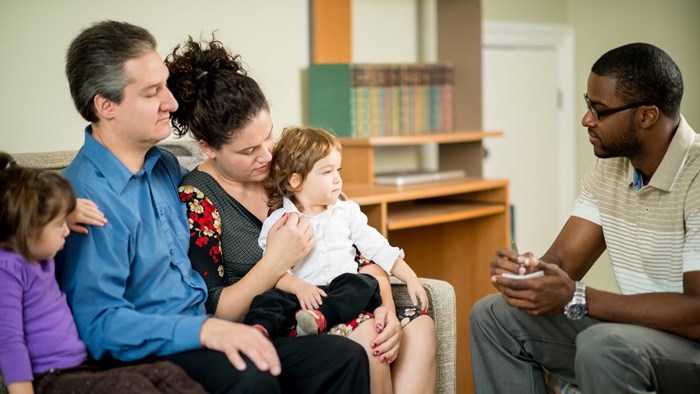 "Service is wherever you are and where God calls you to be". This is exactly true of the ministry of Outreach Community Ministries, now rebranded as Outreach. Outreach has had 50 years of service in the Western suburbs of Chicago.
The mission of Outreach is to restore hope and provide opportunities for individuals and families to become all that God intends them to be, serving the most vulnerable in the western suburbs through comprehensive community services. One of Outreach's core values is partnering with the local church, and the organization bridges the evangelism and discipleship opportunities of churches in the area, prayerfully and thoughtfully creating the platform for the churches to engage in compassion ministries.
History: Local churches provide foundational support
In the early 1970s, local churches, pastors and corporate leaders were deeply concerned about what they saw in the communities they lived in. They wondered how they could take tangible steps and mobilize resources to combat complex issues such as poverty, homelessness, mental health needs, and substance abuse.
In 1971, a group of twenty-five churches in the Western suburbs came together to form a committee, conducted a needs assessment of the community, and designed an outreach ministry model to help youth and families. The initial focus was supporting single moms and families, offering counseling, case management, and children's ministries for elementary and middle school students (with an emphasis on Christian education). The fruit of prayer, vision and backyard meetings led to the birth of Outreach in 1973, and was later led by Chris Ellerman, who became CEO in 1977.
Overall Ministry Goal: Leadership Insights
Chris Ellerman's passion for ministry began in his own home. He and his wife Carlene began a street outreach ministry caring for families, and have fostered over 60 children. A Wheaton College graduate and a trained social worker, his vocation has been guided by scripture and his faith in Christ.
As he sensed unmet social and spiritual needs and lack of support system in the Western suburbs, he had a burden to reach out and build healthy communities. His desire is to see "people respected, valued, as an image bearer of God." He believes people can reach their potential.
His life of serving, mentoring, and leading the community have earned him numerous awards. In fact, Chris and Carlene Ellis Ellerman were recently awarded the 2023 Distinguished Service to Society Award from Wheaton College for their faithful service to the most vulnerable, and for their Christlike care for their community.
Mark Taylor, former CEO of Tyndale, serves as the Trustee of Outreach. He has provided thought leadership for over 45 years and believes the motivation for Outreach is to bring glory to God with a mission of showing compassion for others through strategies based on scriptural principles. Outreach has had a long-term commitment to transformation that allows people to take responsibility for their own lives. With a Christ-centered approach to ministry, we can care for those in crisis and provide opportunities for spiritual growth, character development, and discovery of each person's future potential.
Looking back: Daring to step into the unknown
Historically, DuPage County in the Western suburbs was recognized as an affluent neighborhood, ranking as the third most affluent county in Illinois. While this may be a perceived reality, DuPage County ranks second in Illinois for the number of people living in poverty. There has been a significant increase in poverty since 2000. The percentage of children in poverty increased by 66% from 2006 to 2011. An estimated 62,873 of 910,997 people live in poverty.
Participants who enroll in the Outreach program come with challenges such as 50% unemployment rate, 20% involved in the justice system, 65% of violence survivors, 75% with medical needs, and 70% on public benefit. (DuPage County statistics)
Over the years, Chris learned that "you don't need to see blatant poverty in your community to do social work. Sometimes the needs are hidden, but they're still there."
Outreach meets individuals at their point of need, right in their neighborhoods, walking alongside them to understand their challenges and bridge the gaps, to help them see that better days are possible because they are known and valued. Because they are capable. Because they are loved.
Development approach: Transforming Lives where barriers exist
Outreach has identified six strategic drivers to develop a more robust infrastructure, so that the organization can operate with excellence and scale to areas in the Western suburbs where services are needed most.
Four strategic initiatives focus on Neighborhood Transformation (expanding youth development and family stabilization services), Training Up a New Generation (developing an employment and career preparation center), Safe Haven for the Homeless (transitional housing services for young families and young men), and Provide for the Future (an endowed scholarship "foundation" that the next generation can build on, ensuring Outreach will continue to meet its opportunities to serve the community).
Youth Development: Outreach invests in the future of youth, providing kids and teens with academic support, mentorship, crisis intervention programs, employment training, and career development to develop their skills and reach their potential.
Family Stabilization: Outreach cares deeply about families while nurturing them in a community of faith. Centered on a Christian model to help families grow stronger, a team of professionals meets practical needs, provides crisis intervention, and offers counseling and senior support for those who live on the economic margins.
Transitional Housing: Outreach provides safe, supportive homes and services that help young, homeless women and mothers through a unique program approach that helps residents connect and build a sense of community. Trained therapists offer individual and family counseling to help them navigate life's ups and downs.
Employment Training: Outreach has designed a comprehensive employment training and wrap-around service that supports young adults ages 18-29 to gain necessary skills for healthy independence. Classroom trainings are designed to deliver remedial education/GED studies, employment soft skills, basic computer skills, life skills, and character development. All these programs are designed to empower young adults, families, and individuals to pursue their goals through paid work opportunities, coaching, supportive case management, and counseling.
The calling to serve transcends across multiple locations in Wheaton, Warrenville, Carol Stream, West Chicago, and surrounding communities, impacting thousands of people each year who find a renewed purpose in life, guided by God.
Looking ahead with Hope
The last 50 years reflects God's faithfulness in elevating the hope of our neighbors. As the ministry scales its reach and addresses needs over a plethora of services, Outreach will continue to partner with local churches, reaching out locally and serving holistically, says Nate Kaunley, the 2nd CEO of Outreach. Outreach will remain rooted in the community and walk this journey of hope that paves the way for restoration and a hope-filled future for our most vulnerable neighbors. What a privilege for us to be part of this Christ-centered transformative work!
"Now to him who can do immeasurably more than all we ask or imagine, according to his power that is at work within us, to him be glory..." Ephesians 3:20-21
Joanna Dhanabalan is an alum of HDI's MA in Humanitarian and Disaster Leadership program and works as Director of Communications at Outreach. Her faith drives her vocation and her calling to serve communities in the unseen. She is involved in Global Diaspora ministries working among young professionals, refugees, and immigrants in Chicagoland.
The Better Samaritan is a part of CT's Blog Forum. Support the work of CT. Subscribe and get one year free.
The views of the blogger do not necessarily reflect those of Christianity Today.