A Better Samaritan Guide for Giving Tuesday (and Beyond)
As you consider where to donate this holiday season, HDI recommends several organizations at which alumni are currently serving.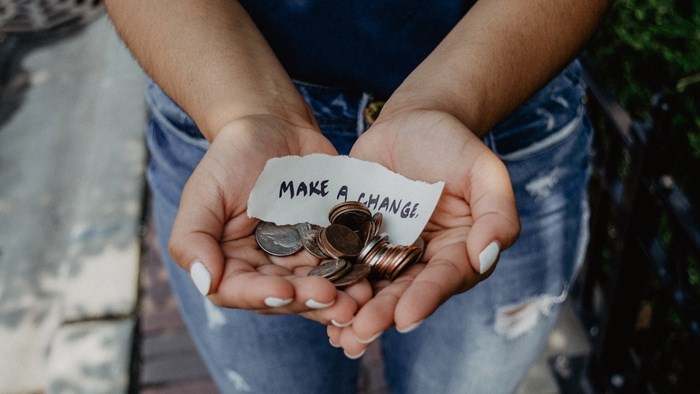 The Tuesday following Thanksgiving is widely known as "Giving Tuesday." According to its official website, GivingTuesday was founded in 2012 by the 92nd Street Y (in partnership with Belfer Center for Innovation & Social Impact) in New York City as a day for people to give back to non-profit organizations. It has since become a global movement. Kindful.com notes, "Since this first annual day of giving in 2012, nonprofits in the United States have raised more than $1.9 billion. In 2019, nonprofits in the US raised more than $500 million dollars online alone."
For Christians, our model for giving is Jesus. Jamie Goodwin, Assistant Professor of Humanitarian and Disaster Leadership, notes, "Jesus demonstrates and calls forth philanthropic action, most notably through the giving of His own life. He praises the humble widow who gives all she has and admonishes the rich young ruler to sell his possessions and give to the poor, highlights charitable activity through parables such as the Good Samaritan, and instructs His disciples to give to all who ask, even enemies and those who intend harm."
Since HDI began, the staff and students have worked and collaborated with people of remarkable faith and resilience in many different non-profit and non-governmental organizations. These organizations are all seeking to "do good, better" with Christ as their compass. If you're looking for a place to donate on Giving Tuesday, here are a few we highly recommend:
Re:new Project is a Christian nonprofit that serves refugee women resettled in and around Dupage County, Illinois. Re:new was founded in 2009 by a "team of Christian women in response to biblical teachings to show God's love to those in need. In partnership with local churches, Re:new provides a space for community members to build relationships with refugee women, learn about the challenges refugees encounter in the resettlement process, and live out their faith and love for Jesus Christ by serving refugee women."
World Relief is a "global Christian humanitarian organization that brings sustainable solutions to the world's greatest problems–disasters, extreme poverty, violence, oppression, and mass displacement." They partner with local churches and community leaders both domestically and globally to "bring hope, healing and transformation to the most vulnerable."
One Collective Is a "global non-profit that works in communities around the world and is passionate about making sure no one is invisible and everyone has access to food, freedom, and forgiveness." As disciples of Jesus, they "bring people together to help the oppressed in order that lives and communities can be transformed."
Food for the Hungry seeks to "end ALL forms of human poverty by going to the hard places and walking with the world's most vulnerable people." They work in over 20 countries globally and see every person through the eyes of Christian faith, as people of intrinsic worth. They serve on "the basis of need alone. We strive to respect the culture and customs of the people we serve in order to preserve their humanity and dignity."
Compassion International works with thousands of local churches around the world who tailor Compassion's "holistic child development model to the...needs of the children in its community, to best deliver the whole-life care." They work primarily through child sponsorship, but also have other initiatives to help babies and mothers, develop future leaders, and meet critical needs.
HOPE International has a mission "to invest in the dreams of families in the world's underserved communities as we proclaim and live the Gospel. They share "the hope of Christ as we provide biblically based training, savings services, and loans that restore dignity and break the cycle of poverty."
We're grateful to have MA/HDL alumni working at all of these organizations, as well as many more. [Alumni, we regret we couldn't list all of the great places you're working. If you'd like to highlight what your organization is doing in a future blog or social media post, please send us a message.] We also partner with other organizations that we couldn't list here due to space restraints, but we will continue to highlight them in different ways.
Wherever you choose to give this holiday season, be encouraged. As Jesus said in Matthew 25:36, whatever His followers do for the hungry, thirsty, poor, estranged, naked, or imprisoned—they also do for Him.
Dena Dyer serves as Communications Specialist for Wheaton's Humanitarian Disaster Institute. She's also an author, speaker, and Bible teacher and has worked for several non-profit organizations in communications and development.
The Better Samaritan is a part of CT's Blog Forum. Support the work of CT. Subscribe and get one year free.
The views of the blogger do not necessarily reflect those of Christianity Today.