Are You Leading While Bleeding?
Many faith leaders are exhausted and overwhelmed. From experience and research, here are several practices to help you become (and stay) emotionally strong.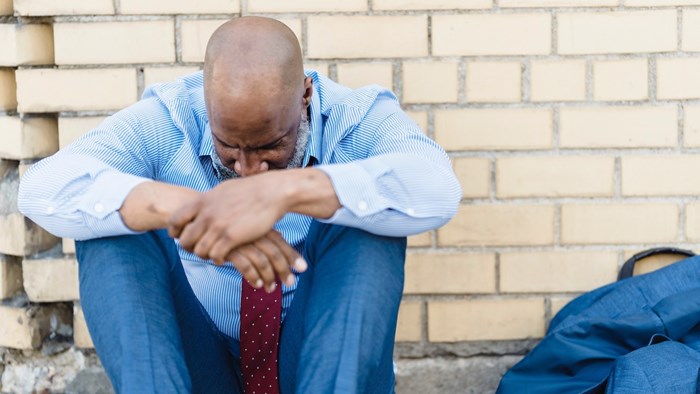 In my role as Director for the Center for Faith-based and Neighborhood Partnerships at the U.S. Department of Health and Human Services, I made several visits to Buffalo, New York to provide support to residents after the horrific hate crime and gun violence that took place at TOPS Market. Ten lives were taken that day, along with three wounded. Since that time, I've been in frequent contact with clergy and mental health providers who are on the frontlines of providing care to the families (and everyone who was traumatized by this cowardly act of violence). During my visits, I remember hearing a faith leader say to me, "Que, I'm tired. I'm just tired."
The words shot through me like a lightning bolt. I immediately understood that that word "tired" had nothing to do with sleep. There aren't enough hours in the day to satisfy the type of fatigue he referred to. It was mental and emotional exhaustion. He was beyond tired; he, like his community, was traumatized. I understood that he was saying he was leading while bleeding.
It's been my experience that few people talk much about clergy's mental health, partly because of the stigma surrounding it. That stigma surrounding the mental health of clergy often prevents them from seeking the treatment they may need. Mental health stigma is particularly insidious because it can easily become internalized by the person who experiences it. As a result, clergy may experience shame about having a mental illness and worry they may be discriminated against due to their condition. Fear also prevents some clergy from seeking mental health care when they really need it.
As a faith leader, I have lived through the silent expectation that we have to be "on" 24/7, without breaking a sweat. It is often considered taboo to not show up for people every time, all the time. A study through Wheaton's Resilient Church Leaders Initiative concluded that 84 percent of participating pastors say they're on call 24 hours a day, and 54 percent found the role of pastor frequently overwhelming. Combined with the COVID-19 pandemic and the massive logistical, relational, and financial pressures our churches are facing, many clergy are simply overrun with being overwhelmed.
For Black, Indigenous, and people of color (BIPOC) clergy, there are also cultural challenges to consider. According to a study from the Rice University Department of Sociology, the stigma surrounding mental health, along with the lack of access to adequate care, has left many minorities untreated—especially in the Black and Latino communities.
Care for others over and above care of self also leads to clergy wounding. The Duke Clergy Health Initiative launched one of the most comprehensive studies of its kind on clergy health. One of their key findings: Clergy's practice of putting others first can be detrimental to their own health, including their mental wellbeing. I understand this statement to mean that prioritizing another person's mental health when we can barely keep it together ourselves doesn't help either one of us.
All of this adds up to a snowball rolling down a hill for these leaders, and we see the impact in national surveys. In March 2022, Barna Research reported that 42% of Christian pastors considered resigning—up from the 29% who said the same in January 2021. Two of the biggest reasons clergy cited were immense stress and feelings of isolation and loneliness.
These are all contributing factors to why clergy are leading while bleeding. I liken this emotional bleeding to internal bleeding. When a person has external cuts, it is easily recognizable. Internal bleeding is different. It's bleeding that can't be seen with the naked eye. Internal bleeding may occur in many areas of the body, and if enough bleeding goes untreated, the person may go into shock. Symptoms and signs of internal bleeding depend on where the bleeding is coming from.
Emotional bleeding can be just as dangerous as physical bleeding. That's why it's important to be aware of its symptoms and signs, as well as your personal triggers, to receive the appropriate mental health care. Some of the signs of emotional bleeding include extreme fatigue, feeling isolated and lonely even in a room full of people, restlessness, desire to stay permanently away from anything and everyone, feeling overly anxious and agitated, feeling depressed often, feeling hopeless, or even wanting to end one's life. As with untreated internal bleeding, the leader with untreated emotional bleeding can become incapacitated to lead or simply shut down. Emotional bleeding can even lead to life-threatening decisions for many of our leaders and, because it's invisible to the naked eye, it can leave lingering questions and statements like, "What happened?", "I didn't know he was suffering the way they were," or "She seemed fine."
There are "treatments" clergy can pursue to minimize bleeding while leading.
Yet, there are "treatments" clergy can pursue to minimize bleeding while leading. The Duke Clergy Health Initiative found that pastors who implement practices like prioritizing their mental health and nourishing friendships are more likely to flourish in their careers. Four key strategies they identified were taking care of body and spirit, setting boundaries, remembering a higher purpose, and embracing social support.
Two senior pastors who were in the ministry for over 30 years shared the ways they prioritized their mental health:
1. Reading their sacred text in the early morning.
2. Accepting a congregant's (or someone else's) offer of help; being on the receiving side of care.
3. Taking care of their body and spirit by walking, running or exercising.
4. Setting boundaries around their work and personal lives.
5. Sharing with other staff about their self-care practices so they can provide support and accountability.
6. Nourishing friendships and mutual relationships.
7. Working in alignment with God and seeking to feel His presence on a daily basis.
Other practices that strengthen the capacity to serve and sustain might include professional counseling, taking a Mental Health First Aid, Spiritual First Aid, and/or a Question. Persuade. Refer. (QPR) training in suicide prevention.
The agency at which I serve, the U.S. Department of Health and Human Services, also has excellent resources:
If you or anyone is in crisis, help is just three digits away. Dialing 988 will put you in contact with a trained professional.
If you're experiencing emotional distress related to any natural or human-caused disaster, dial the Disaster Distress Helpline at 1-800-985-5990 to receive immediate crisis counseling.
Find more help with the resources listed HERE.
For any clergy leader who is leading while bleeding, I want you to know that you are not alone. There are many people who have experienced leading while bleeding, including me. During this holiday season and as we approach the new year, let's take a bold step and start the process of our own healing, so we can continue to lead others to theirs.
Rev. Dr. Que English serves as the Director of the Center for Faith-Based and Neighborhood Partnerships at the U.S. Department and Health and Human Services (HHS). In this role she works closely with the White House Office of Faith-based and Neighborhood Partnerships, along with the CDC and offices like the Administration for Children and Families. The HHS Center's core focus areas include addressing COVID-19, maternal health, mental health in youth, suicide prevention, and overdose prevention.
The Better Samaritan is a part of CT's Blog Forum. Support the work of CT. Subscribe and get one year free.
The views of the blogger do not necessarily reflect those of Christianity Today.