How Older People Can Overcome Stereotypes and Flourish in Transition
Tips from a wellness expert on staying well amid COVID-19 and beyond.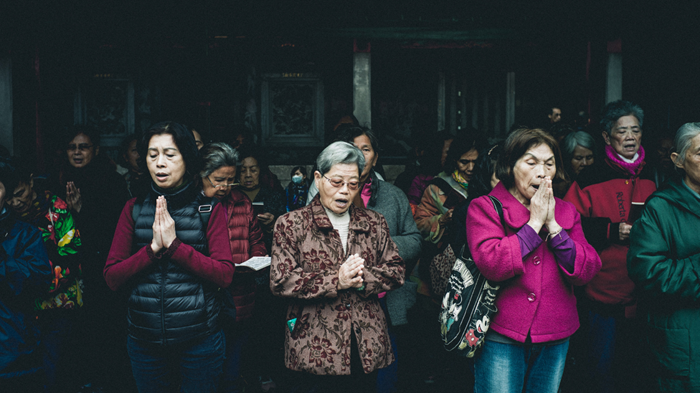 "Do not be conformed to this world, but be transformed by the renewing of your minds." Romans 12:2
My first real job out of college was as Assistant Director for a Title VII Nutrition Program for the elderly. The grant was written and administered by an energetic woman in her 60's who provided the calm and steady balance to my exuberant and impulsive youth. I joyfully provided the in-person oversight to three Senior Communities around Washtenaw County. I spent time with the seniors and grew professionally as I basked in their indulgent love and appreciation for my hard work on their behalf.
In turn, I admired them for their strength and loved their stories filled with wisdom that gave me lessons in life—whose value I did not fully realize until years later. Now, to paraphrase a popular book, All I Need to Know About Aging I Learned While in My 20's. I can honestly say that what I learned about aging and flourishing I first learned from the Senior Citizens who shaped me when I thought I was doing the "directing."
Today, I am a "senior citizen," but don't call me that to my face.. However, I can draw from past experience as I reflect on what it means to flourish in this season of life, and one lesson that stands out to me comes from scripture: "Be transformed, not conformed."
Older adults increasingly expect more from life and give more to life than ever before. Many Boomers continue working into their 70's and 80's, are launching businesses as entrepreneurs, and build new relationships even as we experience the loss of our former ones. These are the two most important lesson I learned in my 20's from my senior teachers:
Be renewed
God calls us to create at every age. Too often older adults are stuffed into outdated stereotypes that don't reflect who we are as individuals or what God has given us the power to do. Ageism is one of those stereotypes that place older adults in the "not being able to learn new things" box.
God continues to call older adults to do a new thing--to burst myths about aging and to be willing to transform our own lives and our communities. Dr. Eva Jessye-- the first black woman to receive international distinction as a professional choral conductor-- was one of the residents where I worked. She began teaching music at the University of Michigan in her 80's. She taught me that our passion will lead us to opportunities to make a difference regardless of our age.
Be well
God calls us to be in good health. 3 John 2 encourages us to prosper and be in good health, even as our souls prosper. Physical health is not the only way to be in good health. Each week I drove senior men from the Senior Housing Communities to Maxey Boys Training School, a juvenile corrections facility, where they led the youth in Bible study.
Both the youth and the senior men flourished. There are many ways to stay healthy in retirement besides taking an exercise class in the church basement-- finding a new purpose is one of them. Having a purpose leads to good health and flourishing.
Certainly, I don't want to overlook the grief, loss, and distress some older adults have experienced since COVID-19, which in some cases only served to make their isolation even more devastating. There are resources and services that are available nationally that can offer assistance. Here are some helpful links:
Administration on Aging which houses the Area Agencies on Aging -- both Federal programs that have offices around the country.

AARP -- "AARP's mission is to empower people to choose how they live as they age."

Feeding America---works also with churches and faith-based groups to support their food pantries or meals delivery.
Living as God intends may mean reclaiming some of your earlier life lessons from important encounters in your life that were examples of how to live abundantly. God continues to transform our lives, which may also require that we think in new ways. Two important lessons I learned in my 20's from my community of older adults are: be renewed and be well. When I follow these lessons, I live a renewed life and flourish.
Hilda R. Davis, PhD, LPC, is the author of Live Healthy and Be Well: Create An Action Plan and a wellness advocate. She coaches, speaks, and writes to inspire flourishing as God intends. Visit her website, purchase her book or download a free devotional resource, Flourishing in Transition, that focuses on health and wellness for your congregation or for your personal use.
The Better Samaritan is a part of CT's Blog Forum. Support the work of CT. Subscribe and get one year free.
The views of the blogger do not necessarily reflect those of Christianity Today.