When It Comes to Humanitarian Work, Your Good Intentions Are Not Good Enough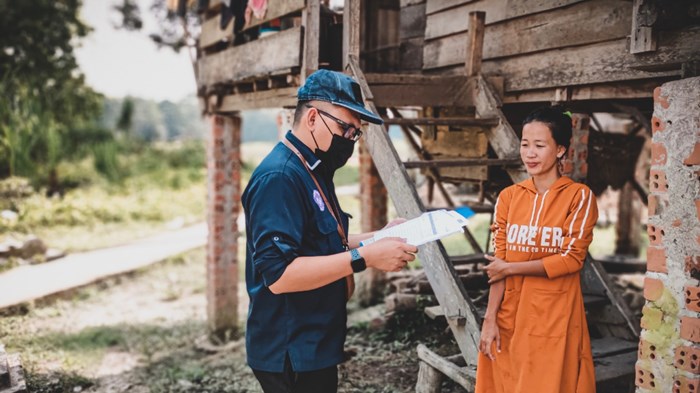 When disaster strikes, the natural Christian response is to act. This is the belief that "during crisis do something do not just sit and watch, act swiftly." The idea is that all you need are good intentions which will result in good outcomes.
If good intentions were the only required input in a disaster situation, then the world would bliss. The reality is that doing something even with good intentions is not enough. In many instances, good intentions may not help but might do more harm than good.
I remember as I grew up as a child lining up to receive clothes, oats, and cooking oil at our local church in Uganda. This was shortly after the 1986 civil war in Uganda, later I was sponsored by Compassion International at a local Baptist Church, and during the LRA conflict, our family received relief food from the World Food Program. I have seen the good the bad and the ugly of people trying to help in a humanitarian situation. It is on this basis that I have concluded that in intervening in humanitarian disasters, good intentions are not enough.
Christians ought to appreciate that good intention alone are not enough if we are to respond to the world's disasters. The church has a responsibility to respond to those that are in need from a point of informed empirical research. This is what drove me to study Humanitarian and Disaster leadership at Wheaton College. Now I desire to equip and empower the next generation of humanitarian workers in Africa. This is because I have seen many Christians armed only with good intentions be disarmed as gullible frustrated fellows. The critical question for American Christians is then beyond good intentions what is required to act justly and show mercy effectively and efficiently?
Preparation
First PREPARATION, in the face of disaster response preparation, is crucial. This involves planning and carrying out evidence-based research before intervening. Kneejerk reactions by Christians have caused more harm than good despite the good intentions. This preparation involves formal training of the Christian worker on how to respond to disaster situations. Good intentions coupled with preparation are good.
Practice
Second is PRACTICE, in the face of disaster response, best practices and standards are critical. Some standards and principles govern our interventions. Over time many organizations have operated and have made mistakes. We must learn from their mistakes and avoid them. It is unwise to repeat the mistakes from the past. These include the NGO code of conduct, the Core humanitarian standards, and Sphere standards. These provide a common reference point that is important for all and maintain quality. Good intentions coupled with preparation and practice are better.
Performance
The third is PERFORMANCE, this is how are we going to measure success. There are too many disasters happening in the world, the need is more than the resources at hand. How do we assess whether an intervention was a success or a failure? This is by monitoring and evaluating the performance. Good intentions coupled with preparation, practice, and performance are best.
Training plays a critical role in preparing us to intervene, to create an environment to learn as we practice and assess our performance.
The church in America more than any other has sent several humanitarian workers to Africa armed with good intentions. Despite the good intentions, some have caused more harm than good. Good intentions are not enough. Preparation, practice, and measuring performance will go a long way to make the interventions efficient and effective.
Dennis Kilama holds degrees from Africa International University, Nairobi Evangelical School of Theology and Makerere University. He will graduate in 2021 with a M.A. in Humanitarian Disaster Leadership from Wheaton College. He currently pastors Lugogo Baptist Church and teaches at Africa Renewal University, both located in Kampala, Uganda.
The Better Samaritan is a part of CT's Blog Forum. Support the work of CT. Subscribe and get one year free.
The views of the blogger do not necessarily reflect those of Christianity Today.