Tigray Is Still in Crisis. Here Are 6 Ways to Respond.
Reports of starvation in the region are escalating. Two experts share insights for the church.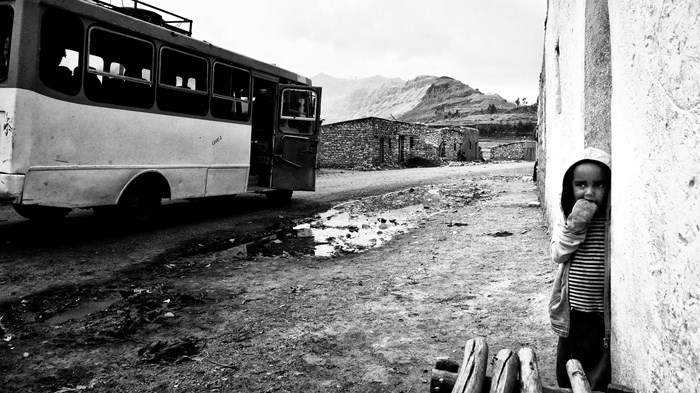 After months of phone and internet blackout, bank closures, and tight restriction of the flow of humanitarian aid, the horrific suffering in Tigray has increased even further due to air strikes on Tigray's capital city Mekelle as well as drone and ground military offensives on other parts of Tigray. Under siege, Tigray's humanitarian need continues to grow astronomically. A fuel shortage in Tigray has resulted in inadequate transportation and aid trucks are stuck in Tigray without fuel.
Millions now face starvation, including hundreds of thousands of children. Tens of thousands of Tigrayan and Eritrean refugees live in camps in Ethiopia and Sudan. Almost all Tigrayans carry the burden of lost, abused, and/or unjustly imprisoned loved ones.
How can believers in Christ respond?
Here are a few suggestions:
Spread the Need Widely to Others
People like Andrew DeCort and Zach Elliott, for example, through blogs and podcasts have explained the complex history and dynamics underlying the current tragic circumstances while expressing a heartfelt concern and call for Christians to prayerfully respond to the humanitarian catastrophe;
Stand with Local Tigrayan Communities
The Chicago Tigrayan community, for example, held a protest rally at the Federal building, inviting missionary Dennis Wadley to convey the message entrusted to him by the Patriarch of the Ethiopian Orthodox Church. The Patriarch appealed for worldwide support to end the horrific violence and egregious violation of human rights. As almost all Tigrayans are orthodox Christians, we can love our Tigrayan expatriate neighbors by supporting their concerns such as sending aid to loved ones back home, or helping them establish a suitable place for worship and other important local community events.
Support Financially Professional Christian Humanitarian Aid Organizations Involved in Tigray
Such organizations are well-trained and work collaboratively (both are vitally important) in places the general public cannot or should not go. Medical Team International's Roger Sandburg, for example, spent weeks effectively administering emergency relief in inaccessible areas of Tigray at considerable personal risk.
Become Involved in a Practical Project
Carrying out the vision of the late, beloved Wheaton College Professor Donald Church, Timothy Project, for example, is a small Christian organization whose Ethiopia prayer/ministry team is partnering with Pastor Temesgen of the Kale Hiwot Church to provide for the physical, trauma, and spiritual needs of 600 displaced children and orphans in the town of Shire.
Hold Special Prayer Services
Tigrayan church leaders for example have held special prayer services in varying states around the country.
Pray for the Advancement of the Gospel
Maezer Semay, an Eritrean 24/7 satellite TV ministry based in Dallas, Texas, for example, last week launched a half hour shortwave ministry, broadcasting messages of hope in Christ to the millions living in rural areas of Tigray and Eritrea with no other connection to the outside world. Devout orthodox believers have been invited to participate in the programming. Pray that the Spirit will empower all believers in Tigray and Eritrea to overcome evil with God's love in the midst of the most severe daily trials.
Dr. Paul Isihara is a professor of mathematics at Wheaton College in Wheaton, Ill. He helped develop an engineering college in Tigray, Ethiopia and is currently collaborating with the College's Humanitarian Disaster Institute in projects in Japan and the Philippines.
Eden Tekle is a member of Tigray Community of Illinois, serves as Secretary of the Task Force dedicated to bring local awareness to the Tigray Genocide, Chair of Tegaru Professionals Network in Chicago & Treasurer of Northbridge Connect, an investment firm dedicated to empower financial growth of Tigrayans within the US.
The Better Samaritan is a part of CT's Blog Forum. Support the work of CT. Subscribe and get one year free.
The views of the blogger do not necessarily reflect those of Christianity Today.