Your Church is Returning to In-Person Services—But Should You?
Making a well-informed decision on returning to worship services.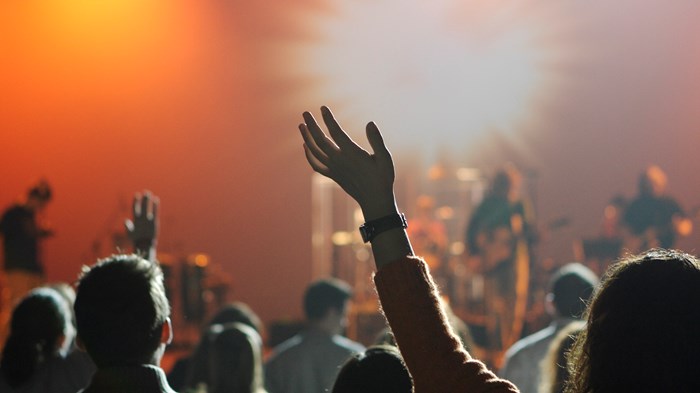 Churches across the country are deciding when and how to restart in-person gatherings. Just as leaders have been wrestling with the questions of when and how to go back to church safely, you also need to answer these questions personally.
We have published a new suite of resources to help you make a faithful, well-informed decision for you and your family during COVID-19.
Our new manual, Deciding When & How You Should Return to Church in Person, will help you navigate returning to in-person church services by walking you through a biblical and prayerful approach, helping you understand possible risks, and sharing ways to care for yourself and those around you so you can make a faithful, well-informed decision for you and your family during COVID-19.
In addition the manual, we have a practical Checklist for Church Members Returning to In-Person Services you can use to prepare yourself when you do decide to return to church. Starting with what you need to do while still at home, it helps you mentally visualize and rehears what it might be like will help you be better prepared for safely reentering your church again. The guide helps you thoughtfully prepare and know how to behave at home, in the church parking lot, in the church entry and hallways, and in the worship space. Because it is so normal and natural to behave as we always have in familiar spaces, returning to church takes thoughtful preparation if we are to do it well.
We also have new one-page decision tools for individuals and churches. The individual decision tool—Should I Be Attending Worship Services at My Church?—will help you make this important decision by walking through questions like "What is my health and exposure status?" "How well has my church prepared for a safe reopening?" "What safety measures can I expect to be in place when I go to church for worship?" and "What health and safety measures must exist for me to feel safe going to church?" And the church decision tool—Reopening Our Church for In-Person Services—offers a series of questions to help church leaders ensure they're creating safe conditions and communicating them with members for a safe, smooth return for everyone involved.
As you continue to consider what it means to reopen your church and return to in-person services, we also invite you to join us for our weekly webinar series in partnership with the National Association of Evangelicals. This week we'll be joined by Dr. Stephen Ko, senior pastor of New York Chinese Alliance Church in New York City and a former CDC medical officer to discuss Safety Logistics for Reopening the Church. Join us on Facebook Live or register to join us via Zoom. You can also view our past webinars—covering topics from Legal and Liability Issues for Reopening Your Church to Coronavirus and Self-Care—at our Webinar Archives.
We are confident that God is equipping you with all you need to live as faithful disciples of Jesus in this unique season. The call in this moment is no different than our mission and purpose as believers in any other moment: love God, love our neighbor, and love ourselves with the same love God has for us.
Jamie Aten, Ph.D., is founder and executive director of the Humanitarian Disaster Institute at Wheaton College. Follow him on Twitter at @drjamieaten or visit jamieaten.com.
Kent Annan, M.Div., is director of Humanitarian & Disaster Leadership at Wheaton College. Follow him on Twitter at @kentannan or visit kentannan.com.
The Better Samaritan is a part of CT's Blog Forum. Support the work of CT. Subscribe and get one year free.
The views of the blogger do not necessarily reflect those of Christianity Today.