Is Your Church Reopening Well?
Don't expect to go right back to the way things were.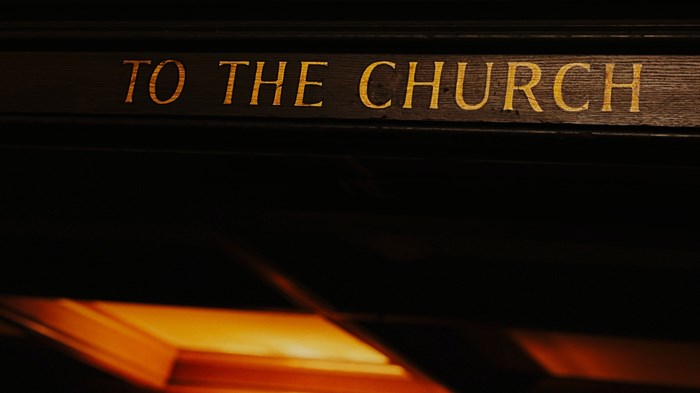 As your church reopens, don't expect to go right back to how things had been before COVID-19. Reopening requires careful planning as well as intentional and effective communication with every person in the congregation.
Volunteers need to be recruited and trained. Resources need to be purchased (such as touch-free sanitizing stations). For example, before COVID-19, many Christians didn't give much thought to how passing a plate with bread or small juice glasses down the aisles could spread germs. Today we have to consider this.
A church that is approaching the reopening process wisely will have thought through such issues, put plans into place, and communicated changes to church members.
What Is Your Church Leadership Considering?
These four questions appear in our Guide to Reopening Church Services for church leaders and they will help you understand how your church leadership team may be preparing for the reopening. These are questions we encourage all church leaders to consider:
Is our church family and local community ready for us to reopen?

Are our staff and volunteers adequately trained for reopening?

Is our facility ready to meet all health and safety requirements?

Are we able to monitor and adapt to changing needs or requirements?
Don't be afraid to ask your leaders how they're answering some of these questions. They're designed to keep everyone safe!
Guidance for All Churches Who Are Reopening
Each church is going to face a unique set of opportunities and challenges as they reopen and resume in-person services. If you're curious about overall guidance for churches, here's what we're recommending for all:
Risk: Infectiousness of COVID-19 Patient
Occurs: An asymptomatic COVID-19 carrier participating could transmit the virus, but a symptomatic carrier is more infectious.
What churches can do: Screen those with symptoms; use face masks (surgical masks or cloth masks, as appropriate).
Risk: Actions Producing More Respiratory Droplets
Occurs: Singing, laughing, talking (especially loudly), coughing, and physical activities that increase deep and rapid breathing.
What churches can do: Use face masks when singing or talking, minimize unnecessary physical activities.
Risk: Close Proximity (<6 Feet)
Occurs: People sitting closer than 6 feet apart or facing each other.
What churches can do: Maintain physical distancing of at least 6 feet; no face-to-face activity; sit in rows facing one direction; use face masks on all persons in close proximity.
(Note: Families who reside in one household can remain in close proximity to each other.)
Risk: Enclosed Space with Limited Outside Ventilation
Occurs: Meeting frequently in smaller rooms, with low ceilings and no outside ventilation.
What churches can do: Use larger rooms with high ceilings; open windows and doors; allow time to vent rooms and sanitize between use; meet outdoors; use face masks.
Risk: Duration of Contact
Occurs: Meeting for longer than 30 minutes (definition of close contact); longer duration equals more risk.
What churches can do: Minimize time by cutting non-essential activities; uni-directional flow for foot traffic; prompt and orderly entry and exit maintaining appropriate distances from one another.
Risk: Increased Social Mixing
Occurs: Gatherings including asymptomatic younger people with older people.
What churches can do: Keep participants segregated by age groups; same people meeting together regularly reduces mixing.
This is not a fully comprehensive list of all possible risk factors or safety actions, nor are we suggesting you replace your church's plans. Use these as examples of things you might choose to do in addition to the guidance your church might provide.
What if there are concerns?
If you have any concerns, remember your church is likely working hard on these issues and may yet need to make a final decision before communicating about it. If you continue to be concerned as they share details of how reopening will happen, you can consult our detailed Guide to Reopening Church Services.
Don't forget to posture your heart, read Scripture, and pray for your church as leaders make critical decisions about reopening well.
This post originally appeared at reopeningthechurch.com.
The Better Samaritan is a part of CT's Blog Forum. Support the work of CT. Subscribe and get one year free.
The views of the blogger do not necessarily reflect those of Christianity Today.