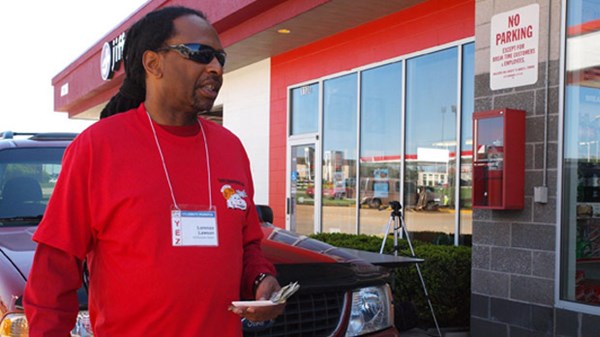 A Savvy Peacemaker Building across Missouri's Race Lines
From city council meetings to street corners, Lorenzo Lawson is shaping a more just Columbia, Missouri.
2.23.12
On his weekly "Straight Talk" radio show in Columbia, Missouri, Lorenzo Lawson isn't afraid to ask tough questions. This time, Lawson and his co-host have the superintendent of Columbia Public Schools on the air at KOPN 89.5 FM.
"What are we doing about ...
read more ...