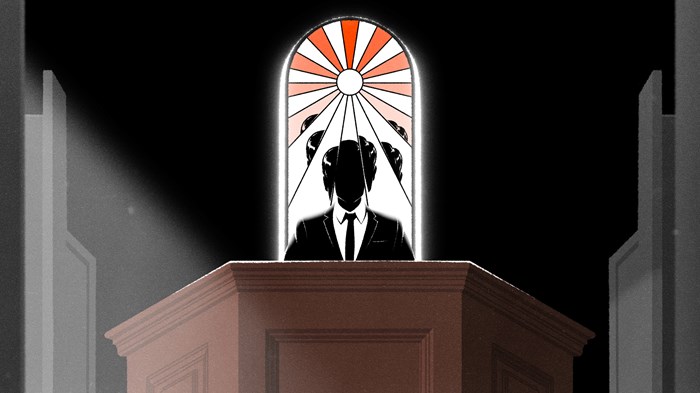 Image: Illustration by Anson Chan
I squeeze into the middle airplane seat, politely apologizing to the person who got up from his aisle seat for me to get in. As I set my backpack down, trying to decide whether to grab my noise-canceling headphones, I greet the older woman in the window seat next to me. I opt for my book, kicking my backpack under the seat in front of me. Seat belt buckled, I settle in for my final flight of the day, hoping to making a dent in the chapter that awaits me.
"You from Nashville?" the woman asks.
"No, ma'am," I reply. "I'm from Colorado Springs. I'm heading to Nashville for
a conference."
She smiles and nods. We both look away. I fiddle with my book; she returns to her crossword. I feel like I should return serve and ask her about where she's from. She fills in the requested details, and I'm quite sure all the required talking is now complete.
Then she asks the question. "So, what do you do?"
I sigh, not audibly, but ...
1